9/11 Created New Sense of Family
By Amy Goyer , September 12, 2011 12:35 PM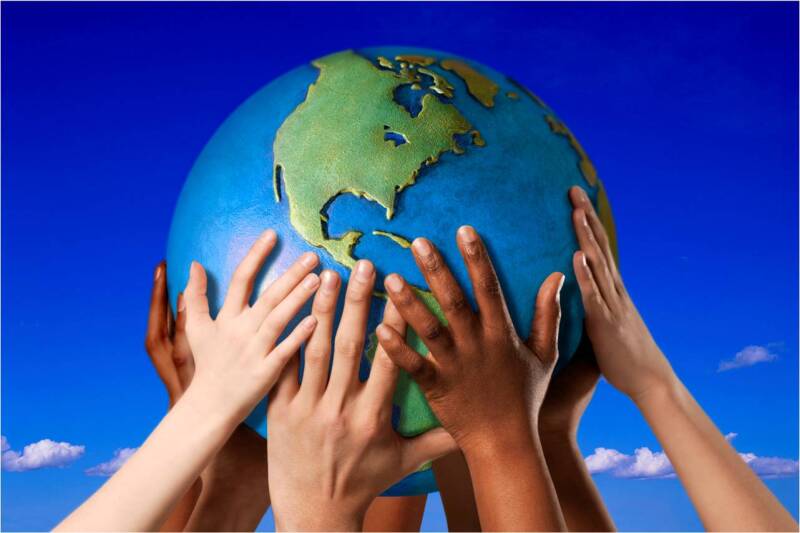 It was a warm but lovely fall weekend in Phoenix 10 years ago. I had flown there from D.C. to visit my parents for the weekend. It was one of those times when I felt so lucky to be able to help my parents with a few things around the house, hang out by the pool, watch movies and bask in the warmth of my parents love and care. A good dose of family always centers me, so when I flew to Boise, Idaho on the evening of Sept. 10, 2001 I was energized and ready to speak the next morning at the Idaho Governor's Conference on Aging. Little did I know that my sense of "family" would be greatly expanded over the next week.
I awoke the next morning, turned on the television in my hotel room and, like so many, watched in disbelief as the Twin Towers went down, the plane crashed in Pennsylvania and the Pentagon was attacked over and over again. Because of the time difference, the attack had happened hours before, and I was getting the re-plays. At first I thought it was some kind of an exercise or movie about what a terrorist attack could be like. When I realized it was real, I stood there, transfixed, unable to sit down for at least half an hour.
My home in Alexandria, Virginia is just a couple miles from the Pentagon - it felt like the attack happened in my back yard and I was thousands of miles away. We were getting varying reports and rumors of additional attacks. No one really knew what was happening. No Twitter, Facebook or text messaging then. I waited for emails and phone calls from my friends who worked in DC and New York. Nothing. I worried, hoped and prayed. It was one of the longest days of my life.
To my disbelief, the conference wasn't cancelled. I had to speak while I still didn't know what was going on at home. I felt shaken and scared - how would I maintain composure and do my presentation? But when the Idahoans at the conference realized I was from D.C., many reached out to offer words of comfort and hugs. I made it through the day with their support. On that day, across the nation, out of tragedy came a new sense of family. We were all family then.
But that was only the beginning...
The next day I had to drive across the state to speak at another event. All I wanted to do was to listen to the news about what was happening back East, but the remote areas we drove though didn't even have radio reception. Then one of our amazing AARP volunteers joined us and her kindness comforted me. I met with grandparents raising grandchildren there who had so many trials and challenges; I supported them and they comforted me too. My 9/11 family grew.
After that day, my work was done. But I was stranded. No flights going out that day. Nor the next, or next...or next day. I was one of the lucky ones who had been able to rent a car. I thought about driving back to DC, or through the mountains to Phoenix and my parents. But everyone kept saying the airports would open "tomorrow." So I waited. And waited. And watched the news reports. And waited...and the tension and sense of helplessness grew. By Friday I was a basket case. I wanted to do something - anything. I wanted to see my home with my own eyes to believe all was ok there. I longed for a sense of normalcy and order. I wanted the solace of family.
Then I heard that churches across the nation were to have interdenominational services on Friday. I found a church near my hotel and dragged my emotional self to the service, hungry for comfort and a sense of connection. During the service participants were urged to walk to various parts of the church to light candles, pray and speak with the spiritual leaders of many faiths who had gathered there. As I walked to a corner of the church, the tears I had been holding in started to flow. By the time I reached the minister I broke out in a sobbing "I just want to go home!" Like a 7 year old who just can't stay the night at their first slumber party. And my 9/11 family grew again.
Embraced by the minister, other service participants gathered around. They wanted to help. Everyone wanted to do something at that time, and in places like Boise, people were at a loss as to what to do. The whole nation was in shock. But I was right there in their community, not in faraway New York or D.C., and they welcomed me as one of their own. They said adopting me into their family helped them as much as it helped me - it was a way to take action at a time when no one knew quite what to do about this horrible tragedy. I was their link to the crisis, and they were my link to sanity.
A group from the church that hosted the service took me to lunch. The music minister brought me to her home and took me to a street fair that night with her adorable daughter. They took me shopping and called periodically to check on me. During those days of uncertainty and containment, they were family to me. My 9/11 family. I don't know what I would have done without them.
I know I'm not the only one whose sense of family changed on 9/11. People reached out to other stranded travelers like me. Others comforted those who had suffered loss. Volunteers helped at Ground Zero, Pennsylvania and the Pentagon. Bonds were formed among strangers who would ordinarily not have connected. We, as a nation, felt a sense of family on a new level.
My first flight after 9/11 was a small plane, shuttling a group of my fellow stranded travelers to from Boise to the larger Salt Lake City airport. We were all nervous about flying again, and the anxiety was palpable. But I noticed that the atmosphere was different than usual on the plane. We, the passengers, were all actually looking each other in the eye and talking. By the time the flight took off most of us knew each other's stories of the prior week. We were all in this together. As we lifted into the air, the entire plane burst into spontaneous applause. Many people shed a few tears of relief.
It was a horrible time for so many on multiple levels, and my situation was minor compared to those who lost loved ones. But we, as a nation, connected during that time. Did that larger sense of family last? In some ways I believe it did - many new volunteer programs came out of that era; many people who connected stayed in touch. As for me, I know I'll never forget the people who helped me at a time when I felt so helpless- my 9/11 family.