Traveling with Older Family Members: Planning is Key to Success
By Amy Goyer , July 19, 2011 02:05 PM
Originally posted in the AARP Online Community October 15, 2010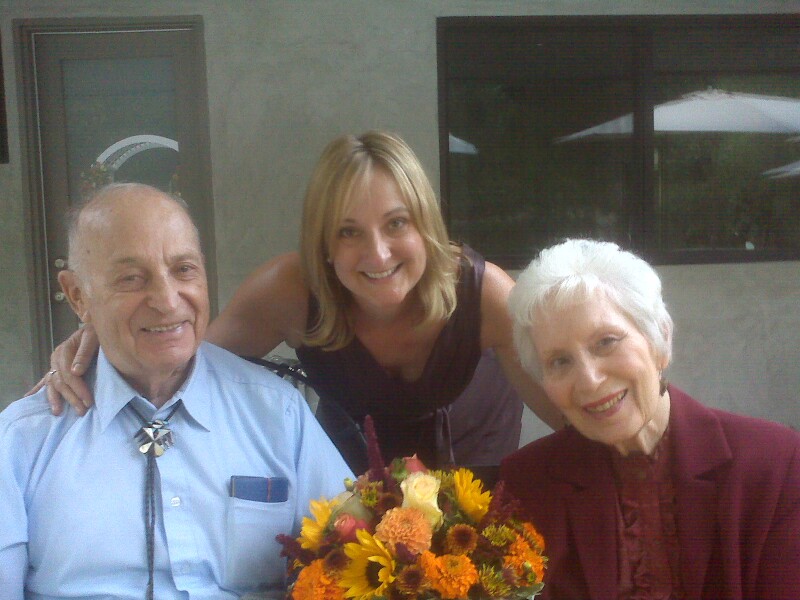 Last weekend I took my parents to my sister's wedding in Los Angeles. It was a short flight, and while my Mom had some difficulties prior to take off, things went pretty darn smoothly - I felt so good about enabling them to be there, managing the trip for them and my niece, and making good memories for all of us. I know it meant so much to both my parents and my sister that they could be there. It was a challenge - but I was up to it and we returned home on Monday evening tired but happy and without any major crises taking place.

The things that helped make this trip go smoothly included:
Help on both ends - our concierge/assistant/helper extraordinaire, Debbie took us all to the airport and helped manage the bags while I got wheelchair assistance; her husband, Gary, took Jackson (my parents' dog) to their house to stay. In Los Angeles, my sister, her fiancée and friend met us and helped manage everything. Skycap assistance with wheelchairs - even if you are traveling with an older adult who is capable of walking fairly well, asking for a wheelchair is a good idea. Not only does the skycap push the wheelchair and help manage the bags, you will get to go through the special (first class) security line and the skycap helped my parents go through the Security process (both have hip pins or replacements, Dad has a pacemaker etc.) while my niece and I went through at the front of the line! The whole process goes more quickly and smoothly this way. The skycap took us to the gate and we were able to keep the wheelchair while we waited - with the skycap returning to push Mom down to the airplane at boarding time. Gotta love the skycap wheelchair assistance!
Unpacking bags in the hotel - even though we were only there for two nights, I unpacked their bags completely so they could get their clothes from the closet and drawers rather than rummaging through the suitcase. I brought the things they usually have at their bedside and placed them there. Their toiletries were arranged in the bathroom in easy to see hanging organizers. This doesn't take that long, and made it much easier for them to adapt.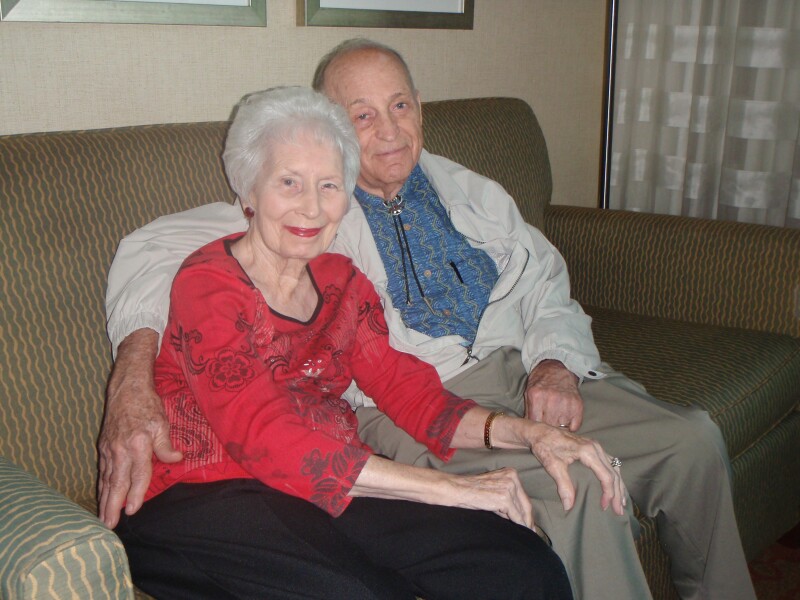 Adjoining rooms - a MUST! When Mom got up to go to the bathroom at night, I could hear and pop up to help. If Dad couldn't find the light switch - I was there in a flash. Adjoining rooms are critical for preventing any number of disasters - from confusion to falls to bathroom accidents.
No rushing - planning plenty of time for transportation, transitions, getting dressed and plenty of sleep time is critical to the success of traveling with older family members. Building in "down time" gave us less stress as well. Traveling when tired is hard on everyone, so getting sleep helped make everything go more smoothly.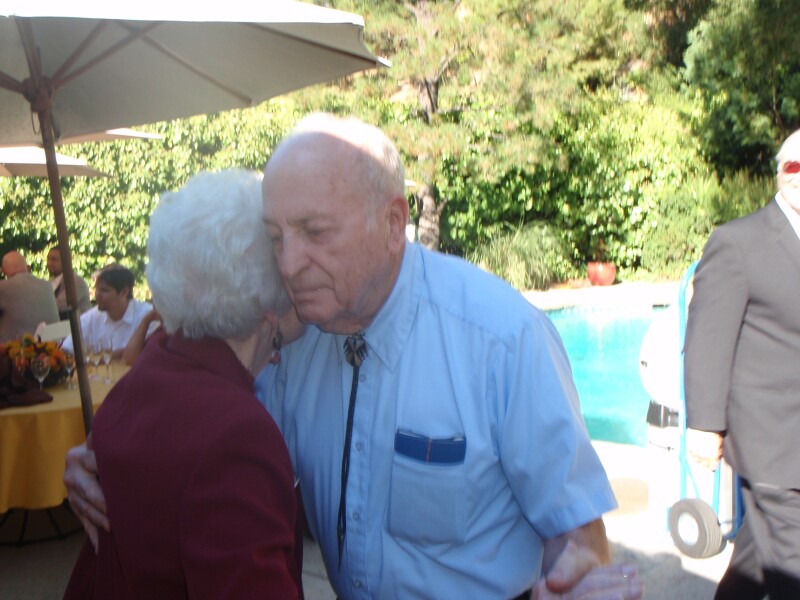 As I danced with my Daddy during the reception, and then watched my Mom and him dancing together to "Our Love is Here to Stay" my heart was so full (and my eyes were too.) And I was so glad we took the "risk" of traveling together to this important family event.
My Dad commented for several days to my Mom, "Honey, it sure was nice dancing with you at the wedding."
Priceless.