And the AARP Mutt Madness Winner Is ...
By Patti Shea , April 03, 2012 09:41 AM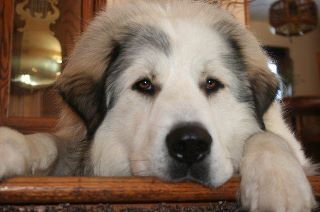 KODY! Out of 59 dogs, this gorgeous Great Pyrenees outlasted them all. Kody was the front-runner from the very beginning as his human, Vicki, masterfully promoted him and garnered tons of "Likes" from her friends and family in each round.
Kody gets to boast for a year that he's the Mutt Madness Top Dog. Good on him!
Let's not forget about the runner-up: the lovable Indi, who's owner submitted her picture in memory of the playful yellow lab. Indi died from cancer in February.
We congratulate all the dogs and their humans. We know how important our pets our to us and get us through the daily grind.
Oh, and for you cat owners, better get that picture ready because we haven't forgotten about you. Keep an eye on the AARP Facebook page for details.
See all 59 dogs here. The Sweet 16  here. Final Four here. And the Final two here.