Help For All Those With Kitchen Envy
By Patti Shea , June 07, 2012 08:32 PM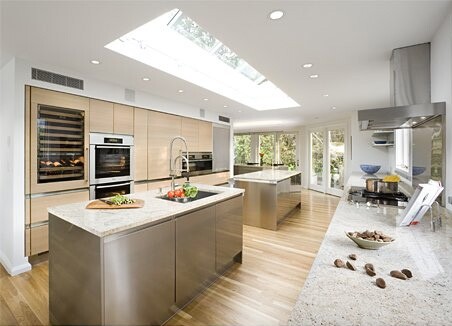 I'll admit it: I have kitchen envy. Each time I'm at a friend's house I take mental pictures of their kitchen -- or sometimes I ask if I can snap a couple -- because I love everyone else's kitchen but mine. (I have friends with excellent taste, it seems.) I pour through DIY sites and am always pinning photos onto to "My Dream Kitchen" board in Pinterest.
While aesthetics are OK to hassle over, safety, to me, is far more important. I continually worry about my parents, who live with me, and their ease and access around my kitchen. Is the floor too slippery? Is the stove a burn hazard? Can mom reach cabinet shelves without a step stool?
Even if your name ain't Jones we can all keep up with them, thanks to a great webinar hosted right here, by your good friends at AARP. Our experts will share practical tips on the latest kitchen trends and styles, as well as share design ideas on what you can do now to keep your kitchen fresh, vibrant and safe as you (and your parents) age.
Sounds great, right? Here's the info you need:

Who: Any homeowner who suffers from Kitchen Envy (that's Y-O-U!)
When: Thursday, June 14 from 2-3 p.m. ET
How: RSVP here, mark it on your calendar and write down great questions to ask!
Get the scoop on kitchen technology and trends ... who knows, perhaps I'll stop by one day and want to take a pic! Kidding!