Aging At Home, With The Help Of Technology
By Amy Goyer , July 09, 2012 11:19 AM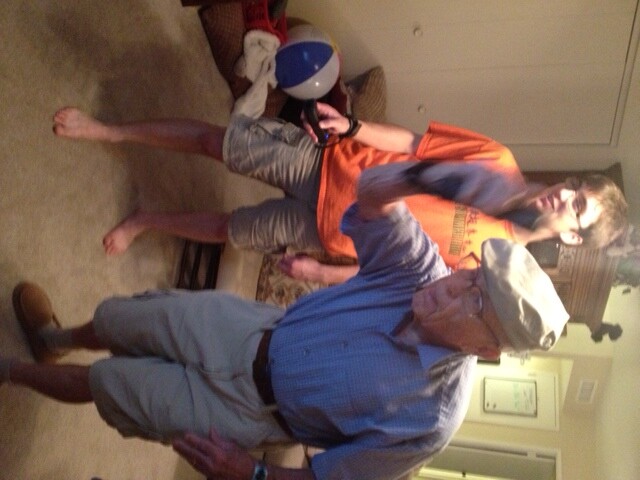 Some call it the "bonus years," others call it a challenge. Either way, we're living longer lives (in 1900, the average life expectancy was about 47...now it's about 78) and more than ever we want to remain active, healthy and most importantly independent . And for most, that means one thing: AARP research indicates 9 out of 10 people want to stay in their own homes as they age. With retirement lasting as much as 20, 30 or even 40 years for some, how will we pull off this lofty goal?
One growing trend is the use of technology to help older adults and their caregivers with comfort, safety and convenience to support independent living. And 80% of those 65+ are willing to try tech to stay independent - even if it means giving up some privacy.There are all sorts of amazing new technology tools in development - from devices that turn off the stove or lights to motion sensors that detect the movements (or lack thereof) of our older loved ones, to health monitoring devices (blood pressure, blood sugar, temperature, weight etc.) to easy-to-use computers that offer video conferencing (think Skype or Facetime,) photo sharing, health and wellness information and more...even caregiving robots are getting into the act!
I was recently interviewed for a segment on technology and aging for NBC Nightly News . We discussed the ways technology is being used to enhance aging and caregiving today and into the future. I also shared some of the ways I have introduced various tech tools to our family - both for my parents' use and for me as a caregiver and advocate.
Here are just a few of my favorite gadgets. I'd love to hear yours - tell me what helps you in the comments!
Nintendo Wii - I bought the Wii Resport games (bowling, tennis, golf etc.) and Mom and Dad are picking it up quickly. It's especially helpful during hot weather when they needs some indoor physical activity. It tickles Mom that she can play from the comfort of her recliner. Special Bonus: we stream Netflix via the Wii and feed Dad's other passion: old musicals! Both are great for enhancing social interaction and intergenerational relationships (my nephews play with them too), stimulating brain activity and promoting endorphin-inducing laughter. Good stuff.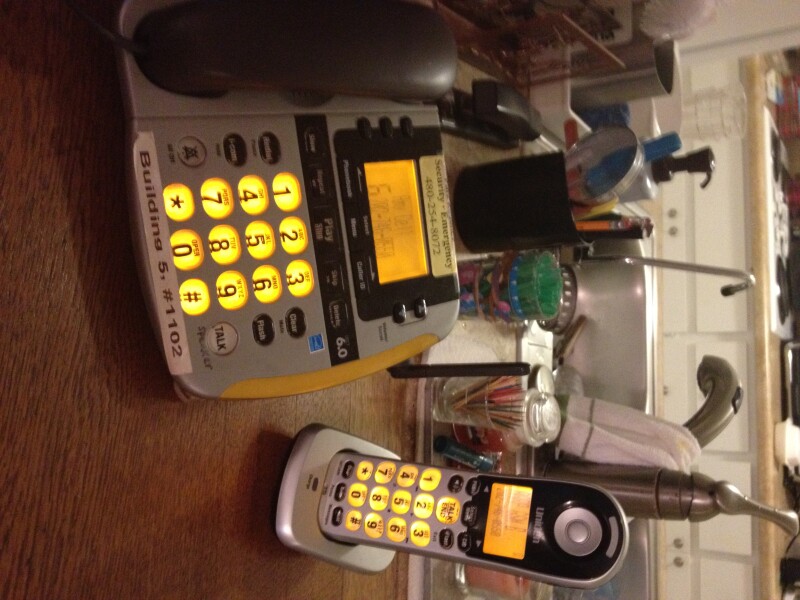 Phone - When the usual cordless phones began to be tough for my Dad to use, I searched for weeks and tried several phones before I settled on a Uniden model. It has a corded phone with additional cordless handsets. It features large keys and numbers and lights up when it's ringing. When there is a message, the "talk" button flashes and beeps until you hit it and voila - the messages are played on speaker. Dad can still easily answer it and retrieve messages, and Mom can independently use the high-volume cordless by her chair without getting up. Brilliant.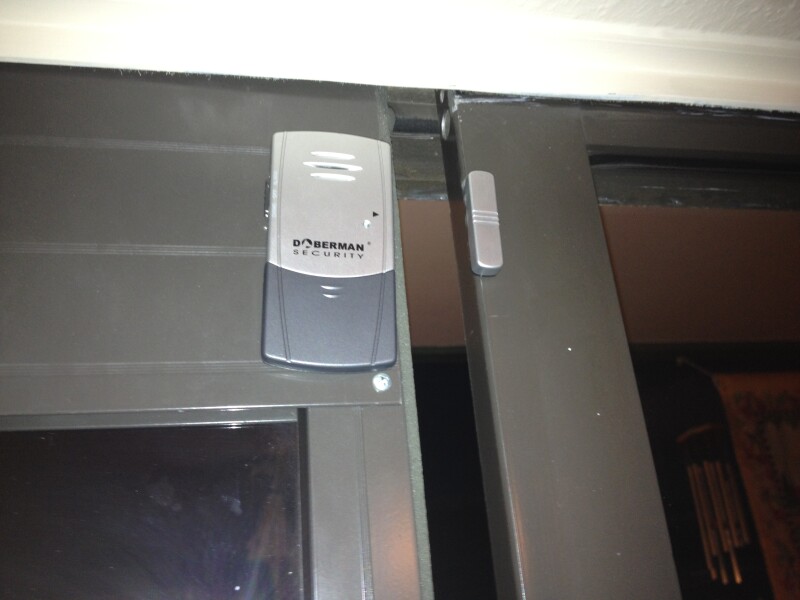 Door Alarm - My Dad is a self-described outdoorsy kinda guy. But sometimes he ventures out when we are busy with Mom in another room, leaving us with concerns about his safety. Easy fix: I bought battery operated door chimes. One half sticks to the door frame and the other half to the door. They work on sliding glass doors too and chime (loudly) when the door is opened. Also easy to switch off. Instant stress reducer and safety enhancer.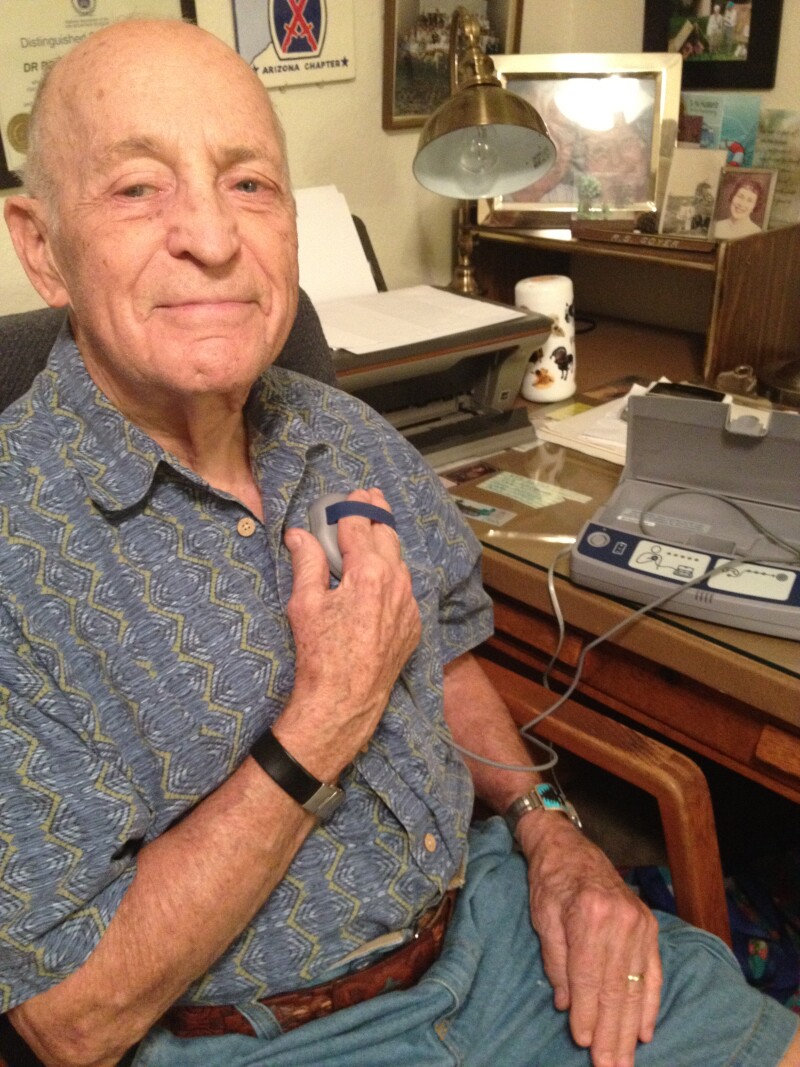 Remote Pacemaker Monitoring Device - Dad has a pacemaker that needs to be monitored several times a year. I spend countless hours taking my parents to doctor appointments every week, so I was delirious when I discovered we could send data from his pacemaker remotely via a standard telephone line directly to his cardiologist's office. Now every other monitoring session is done from the comfort of Dad's recliner. "Push-pull-click-click" as Dad says - easy to use and works like a charm!Read about other tech tools for caregivers currently available to the public and more in development here on AARP.org.Stay tuned for more of my fave tech tools - and tell us yours in the comments!
Photo Credits: Amy Goyer
Amy Goyer is AARP's Home & Family Expert; she splits her time between Washington, D.C. and Phoenix, Ariz. where she is caregiving for both of her parents who live with her. Her new book, AARP's Juggling Work and Caregiving, will be published fall 2013. Follow Amy on Twitter @amygoyer and on Facebook.