Finding My Path Through Grief to Healing
By Amy Goyer , April 11, 2014 10:05 AM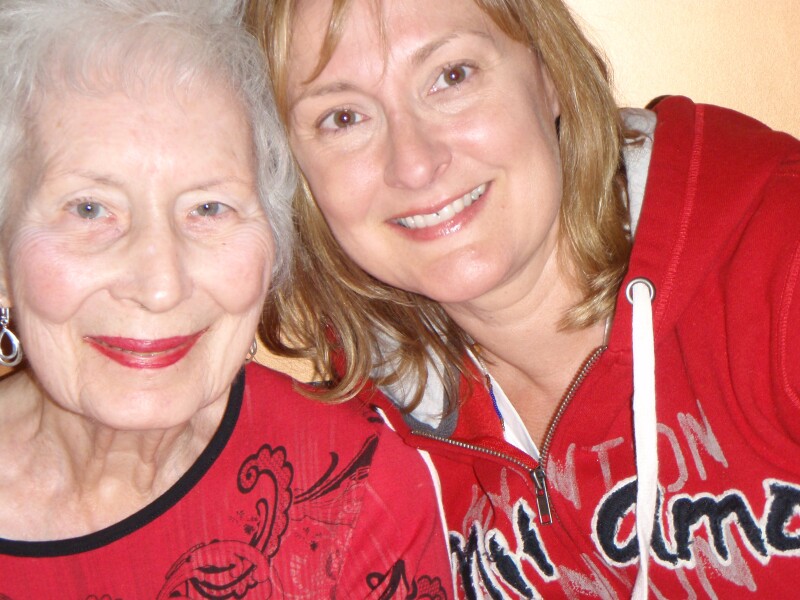 The path of grief is a very individual journey - no two people grieve exactly alike. It has been six months today since my mom passed on. For me it has been a very bumpy path, complicated by continuing to care for my dad and support him in his grief as he battles Alzheimer's disease.
I tend to wear my emotions on my sleeve, so the initial phases of grief meant swollen eyes and umpteen boxes of tissues. I am grateful that for the first five weeks my boyfriend, Bill, my family and closest friends made sure I wasn't alone with my grief and caregiving. They took turns coming to Arizona, and I had two short trips to my healing place: the beach. That cocoon of love and support helped me begin to find me way in the new world - and it is indeed a very different world without my cherished mom.
>> Sign up for the AARP Health Newsletter
Then reality sunk in. I stopped crying every day and tried to just keep going. But, like many who grieve, I got sick ... several times. My immune system was shot from sadness, fatigue and stress. My lowest point came in January, when both Daddy and I were extremely sick. Looking back, I simply continued to plod along through the fog while trying to anxiously knock down my "to do" items here and there, knowing I wasn't my usual effective self, but not having the energy to care too much or rally.
By February, four months into grieving, I knew I needed help. The sadness was overwhelming; my internal flame was smoldering. I turned to something that had helped me in the past with various health issues: acupuncture.
"First we deal with the stress and sadness and anxiety ... then the rest will get better," my acupuncturist, Dr. Xaio, told me at our first session.
As I lay on the table with needles poking into me, tears streamed down my face. I heard teardrops dripping onto the paper covering the table underneath me. With that sound I felt a wave of relief. Those needles had released a flood of pent-up emotion from my body and soul in a way I hadn't been able to do on my own.
Since that day I've felt different - still sad and missing my sweet mom, but my internal flame was sparked. My energy has gradually returned and for the past several weeks I've been able to face the paperwork and reengage more fully into advocating for Daddy. I've also taken my dad to see Dr. Xiao and, like me, the fog of grief has lessened some for him.
>> Get discounts on health services with your AARP Member Advantages.
I've learned a great deal about myself during this time, and I know my grieving isn't over - it will be a part of me for the rest of my life. A few days ago I thought I was ready to move my mom's recliner, rearranging some furniture to better advantage for my dad. But in the end I just couldn't do it. Her chair will have to remain empty for now, aside from her "I love Mom" pillow and a stuffed bear that my niece, Shaelee, made her.
And that's OK. I'll do it when my own personal grieving path leads me to be ready.
Amy Goyer is the AARP family, caregiving and multigenerational issues expert; she splits her time between Washington, D.C., and Phoenix, where she is caregiving for her dad, who lives with her. She is the author of AARP's Juggling Work and Caregiving. Follow Amy on Twitter @amygoyer and on Facebook.
Also of Interest

See the AARP home page for deals, savings tips, trivia and more