How to Choose a Car to Make Aging Easier
By Amy Goyer, April 02, 2015 10:18 AM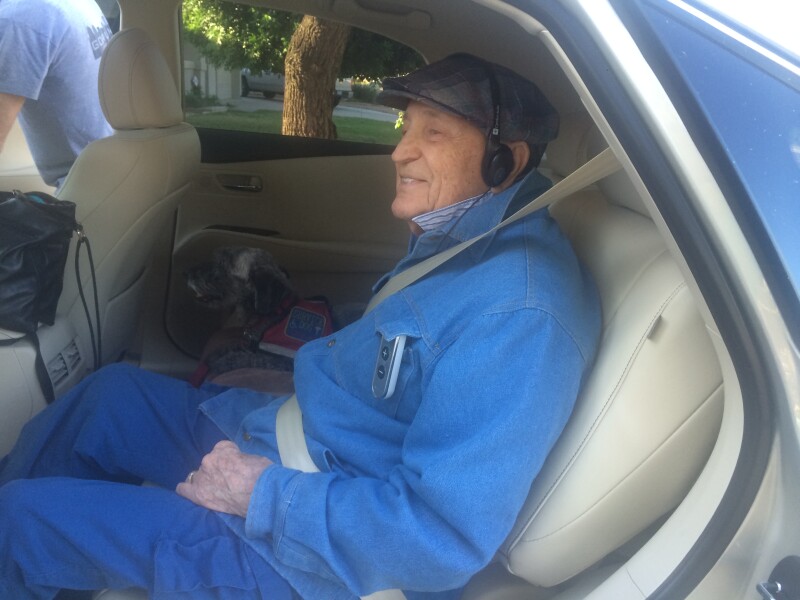 The last time I bought a new car I was 20 years younger and I wanted something that fit me at the time — classy, sexy and fast!

Twenty years later, my priorities have taken a U-turn. Now practicality is my top priority. A new car must not only meet my needs as I age but also be suitable for driving around my 91-year-old dad (who lives with me and has Alzheimer's) and his service dog, Mr. Jackson.

Nearly six years ago, I went to Arizona to care for my parents and took over their car. The super-simple small sedan didn't have any bells and whistles (not even electric door locks), it was hard maneuvering into the low seats, and it was difficult storing a wheelchair in the small trunk.

Get discounts on airfare, hotels, car rentals and more — AARP Member Advantages. »

As Dad's dementia progressed, I realized a new car was a must. Without electric locks, I'd been terrified that he'd open the door while I was driving. If he sits in the front seat, I get distracted trying to communicate with him, but the back seat was too tight for him to get into and out of easily.

So last weekend I took the plunge and bought my first new car in two decades. Here are some of the essential car features and extras I looked for to make life easier for us on the road.

Higher seats, to make it easy to get into and out of the car.
Adequate backseat leg room and space between the seat and door frame for Dad to swing his legs into the car. Also, back doors that open wide enough for him to get in.
Electric seats, so I'm not straining my back to bend over and pull the front seat forward to make more room for Dad's legs.
Reclining back seats, so Dad can lean back as he swings his legs in.
Electric locks, windows and "child safety" doors that I can lock if needed, so Dad can't open the door unexpectedly.
Adequate and easy-access cargo space for walkers, wheelchairs, dogs and groceries. A push button to open the tailgate hatch saves wear and tear on my back.
Keyless entry. This way I need to use only one hand for the door handle, leaving one hand for Daddy.
Features that beat the heat or cold. We live in Phoenix, and Daddy has become sensitive to the extreme summer heat and even our mild winter cold as his dementia progresses. Many cars now offer heated and cooled seats. Remote start is also an option, so the car can cool down or heat up before he gets in.
Helpful technology is a bonus:

Navigation and hands-free voice assist — no more fiddling with my phone for directions to doctor appointments.
Backup cameras — to prevent backing over equipment. I (embarrassingly) backed over Mom's walker several times when I forgot to put it into the trunk.
Apps and Bluetooth — Keeping Dad happy in the car involves music, but the commercial radio stations he likes are few. Music apps and Bluetooth allow connection to my iTunes, Pandora, iheart radio, Amazon Prime music or other apps that play his favorite big band or show tunes. SiriusXM radio has similar stations.
Whether you're shopping for a new car for yourself, with an eye toward future needs, or are caring for a loved one, be clear with your car salesperson about your goals and constraints. Mine were amazed by my attention to detail, but they also seemed to appreciate what I was doing for Dad.

What kind of car did I end up with? I bought a midsize crossover SUV. The small SUVs had overly small, cramped back seats, the large SUVs were too large for my future needs, and the back seats in vans didn't work for Daddy. I believe that this car will make Daddy's life easier, reduce my stress and be suitable for me, as well, as I age over the next 20 years.

Now I just need to get seat covers to ensure the car stays nice for that long!

Amy Goyer is AARP's family, caregiving and multigenerational issues expert; she spends most of her time in Phoenix, where she is caring for her dad, who lives with her. She is the author of the book AARP's Juggling Work and Caregiving . Follow Amy on Twitter @amygoyer and on Facebook .

Also of Interest



See the AARP home page for deals, savings tips, trivia and more.