Helping Older Loved Ones Cope With Disaster
By Amy Goyer , June 05, 2013 10:30 AM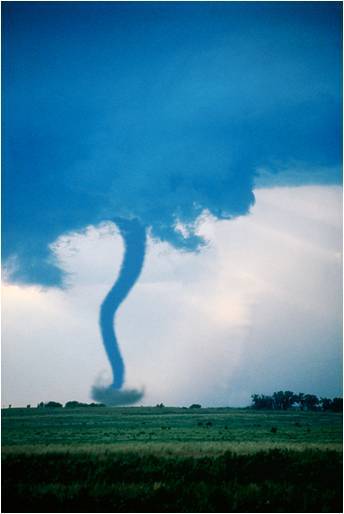 In a recent conversation with the AARP Oklahoma state director, Sean Voskuhl, about the tornadoes in Moore, Okla., and throughout the state, I related my concerns about the older adults and their caregivers affected by the disasters.

"In a matter of minutes, thousands of lives were changed forever as a result of the tornadoes that hit Oklahoma in May. The path of destruction and loss of life left by these storms has been heartbreaking," he told me. "We remember the lost, pray for the victims and give thanks for the heroic efforts of the first responders." - Sean Voskuhl, State Director, AARP Oklahoma

Whether you help older loved ones nearby or from a distance, they'll need your support to cope after a tragedy. Here are a few things to keep in mind when disaster hits:
Preparation: Make sure they have a simple plan for where to go and what to do in the event of a disaster. Plan how you'll contact each other in the aftermath - beyond phones and email, which may not be available. For four great tips for preparing for a natural disaster, see my friend Sally Abrahms' recent post. Also see her post about questions to ask about nursing facilities' evacuation plans.
Finding help in the aftermath: Your loved ones may need help with complicated insurance, health and housing issues.

In Oklahoma, Sean told me people are advised to call 2-1-1 for information and referral.
In many disasters, the Federal Emergency Management Administration (FEMA) steps in to provide support.
Contact the local Area Agency on Aging (find one at eldercare.gov) to find out about supports for older adults. Also check with local faith communities.
Contact your loved ones' health insurance company for guidance about prescription drug coverage if they've lost medication and need emergency supplies. Contact their doctors, home health agencies or home care physicians about mobile medical care options if they are not hospitalized.
Dealing with emotions: Your older loved ones are very vulnerable and experiencing grief and loss after a disaster. Emotional upset, stress, fatigue and injuries may hinder their ability to manage their affairs.

Be sure your loved ones are getting mental health care from qualified professionals trained to deal with disasters, trauma and tragedy.
It takes time to recover from disaster; be aware that the effects may be long-lasting.
Caregiver Stress: Don't forget to deal with your own stress as a caregiver. You may have been personally affected by the disaster as well, or you may be helping multiple family members and friends. Crisis management can be extremely draining. Watch out for these red flags signaling burnout:

Extreme mental, physical, emotional exhaustion (or total meltdown, as I like to call it).
Loss of motivation - a feeling that you just don't care about anything.
Extreme despair; a desire to walk away from the stressful situation.
If you experience any of these, pay attention: take a break, get support, take care of your health, ask others to help your loved ones cope.
AARP Oklahoma is working with the AARP Foundation to support victims of the tornado. If you'd like to help, you can contribute to the AARP Foundation Oklahoma Tornado Relief Fund.
Amy Goyer is AARP's Home & Family Expert; she splits her time between Washington, D.C. and Phoenix, Ariz. where she is caregiving for both of her parents who live with her. Her new book, AARP's Juggling Work and Caregiving, will be published this fall. Follow Amy on Twitter @amygoyer and on Facebook.