Caregiving on the Move: Tips for Easier Outings
By Amy Goyer, August 20, 2015 10:00 AM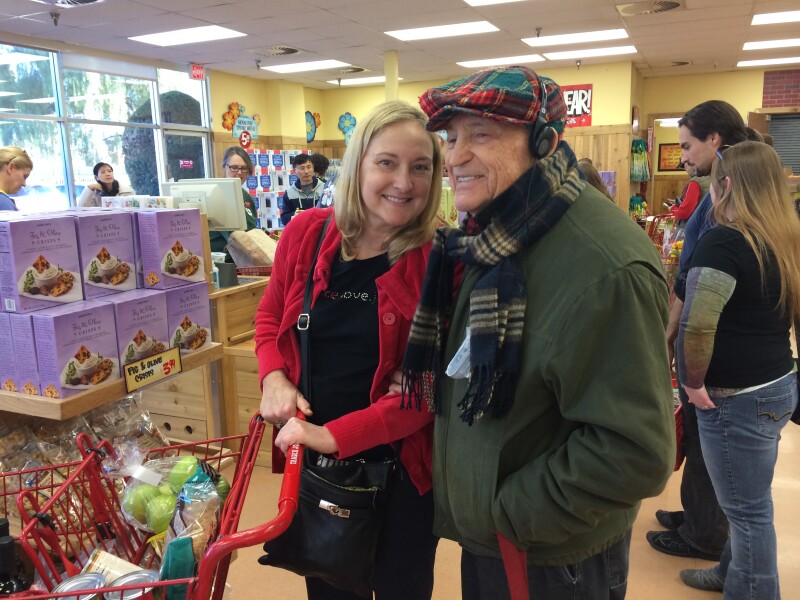 Let's face it: Getting out and about with a loved one who has cognitive or mobility challenges can be a logistical nightmare.

The equipment, timing and transportation mishaps are often a comedy of errors — like the time I left the trunk wide open for two hours after retrieving Mom's wheelchair, or when Dad, who has Alzheimer's disease, spits his food on the floor at a restaurant.

Despite the headaches, I've remained determined to get my parents (and Dad's service dog, Mr. Jackson) out in the community for ball games, movies, concerts and routine activities like grocery shopping. I wouldn't want to be stuck at home all the time, so why should they?

Plus I strongly believe that preventing isolation and supporting quality of life is a crucial part of caregiving.

But many caregivers are daunted by the effort required. So I thought I'd share some of my tips for successful outings.




Make a plan: To prevent snafus, envision every step, including:

Transportation. Consider where to get in and out of the car, where to find handicapped spaces or whether valet parking is available. Use gadgets that ease getting in and out of the car.
Restrooms. Know where they are and whether family restrooms are available.
Timing. Estimate how long it will take — then add at least 30 minutes for unexpected delays.
Medication schedule. Don't miss a dose while you're out.
Plan B. Have a backup plan in case someone gets too tired, anxious or confused.
Make a checklist: Having necessary supplies is crucial. For Mom, I kept a tote bag in the car as well as a bag on her walker with extra clothes and incontinence products. Other things you may need to bring along:

Sunglasses
Water and snacks (I always have chocolate!)
Tissues
Blankets (in cold weather, or for excessive air conditioning)
Hand sanitizer
Cellphones
Reading materials if a long wait is involved
Accept help: I'm not afraid to ask for an extra hand when needed. The vast majority of people are supportive, stopping to hold open a door or carry bags. For more complicated outings, like going to the theater or a concert, I ask a friend or family member (or pay a caregiver) to come along.

Adjust outings according to abilities: Unless it's necessary, don't stop all outings because one type or place doesn't work anymore. Dad is growing more confused and anxious when he's out, so I carefully plan his outings to familiar places. Purposeful exercise is important for him to maintain mobility, so sometimes just getting in the car, going to the drive-through and getting him a treat is enough to keep him moving.

I admit that these outings aren't always easy, but they've been worthwhile for so many reasons, including the memories we've made together, the smile on Mom's face as she maintained her sociability despite physical challenges, and the comfort Dad gets from familiar routines. My efforts pale in comparison to what they've gained.



Amy Goyer is AARP's family, caregiving and multigenerational issues expert; she spends most of her time in Phoenix, where she is caregiving for her dad, who has Alzheimer's disease and lives with her. She is the author of AARP's Juggling Life, Work and Caregiving . Follow Amy on Twitter @amygoyer  and on Facebook .