The Financial Burden of Being a Family Caregiver
By Amy Goyer , September 15, 2014 05:22 PM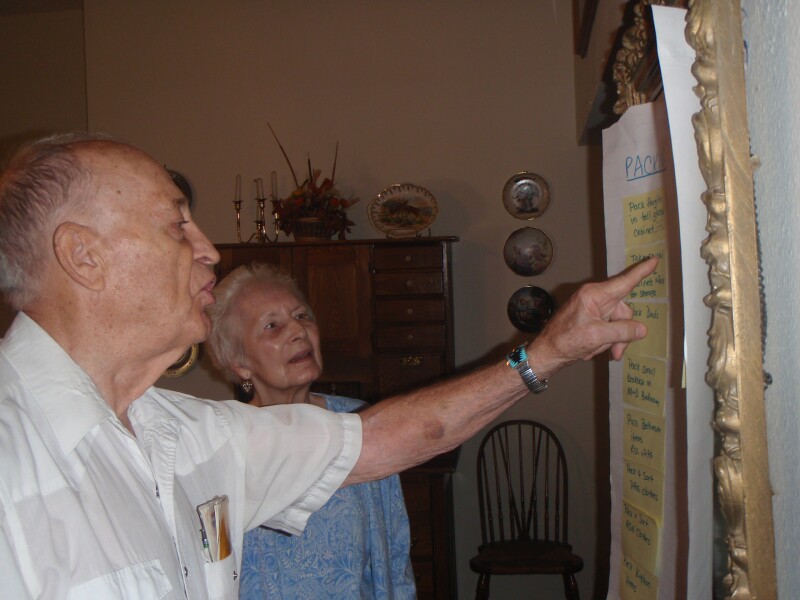 Caring for family or friends is not just a matter of love and time, it's also a matter of dollars and cents.
According to a new survey from Caring.com, nearly half of caregivers spend more than $5,000 per year — a whopping $25,000 over the average caregiving stint of five years. And many spend far more.
Complicating things is the reluctance of caregivers to talk about finances: Seven out of 10 have not spoken with loved ones about how to pay for their care.
As primary caregiver for both of my parents for more than five years, I've spent considerably more than the survey's average on transportation, living accommodations, food, medication, services and treatments, including caring for my dad's service dog. Finances are a constant struggle wrought with tough decisions.
>> 12 Foods That Can Help You Sleep
My situation is not because my parents didn't talk about how to pay for their care. They planned ahead and we did talk about their savings and long-term care insurance. But the savings were spent and long-term care insurance just doesn't cover the higher cost of care.
Plus, Dad's Alzheimer's means caregiving is more expensive. Even with his veteran's benefits, there's not enough to cover his 24-hour care along with all other basic needs. Because I have wanted both of my parents to receive every possible advantage, I often pay for extra services and activities.
Like nearly three-quarters of all caregivers in the U.S., I am also a working caregiver. The Caring.com survey found that 60 percent of working caregivers said their care duties have had a negative effect on their job. Half said they made changes in their work schedules, 30 percent said they arrived late or left early, and 17 percent reported missing significant work. Clearly, work and finances are tied to overall long-term financial stability.
Choosing to become an independent consultant in order to have the flexibility to care for my parents certainly has affected my finances, including my retirement savings. I've been able to maintain a solid income, but there are many opportunities that I've missed as a result of caregiving.
I certainly don't regret a penny spent on caring for my parents, but I still have a lot of stress around managing current finances and my future financial security. At the times of my greatest financial anxiety, I mentally thank my parents for the planning they did do. Things would be even worse if they didn't have insurance and Dad's pensions.
>> Get discounts on health services with your AARP Member Advantages.
So let this serve as a wake-up call for you current and future caregivers. Start talking now about how you and your loved ones plan to pay for care and how you'll juggle life, work and caregiving at the same time.
Take advantage of the planning tools AARP and other organizations have to help with difficult conversations. Remember, it's easier to talk about it long before the services are needed than to wait and figure it out on the fly in the middle of a crisis.
Amy Goyer is AARP's family, caregiving and multigenerational issues expert. She spends most of her time in Phoenix, where she is caring for her dad, who lives with her. She is the author of AARP's Juggling Work and Caregiving . Follow Amy on Twitter @amygoyer  and on Facebook .
Also of Interest

See the AARP home page for deals, savings tips, trivia and more