Glen Campbell's Last Film an Inspiration to Caregivers
By Amy Goyer, February 19, 2015 10:50 AM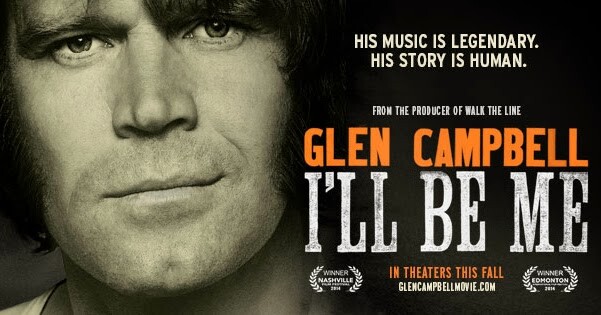 We've known singer, guitar player and actor Glen Campbell as a superstar for almost six decades, but it's his last film that may be his most precious gift — especially to those of us watching Alzheimer's steal away our loved ones.

In I'll Be Me, Campbell shares not only his talents but also his struggle with Alzheimer's as it eats away at his memory, his ability to reason and all the things that make him unique. The film documents Campbell's last concert tour, backed up by his three talented children and his wife, Kim, who deftly and lovingly manages all the details.

I recently viewed the film at a screening sponsored by the Banner Alzheimer's Institute, in Phoenix, and it hit home for me because I experience my own dad's talents and skills slowly being eroded away by this insidious disease.

The director, James Keach, who spoke before the screening, asked how many in the crowd expected that the film would be depressing. Most of us raised our hands. After all, Alzheimer's is heartbreaking. But Keach challenged us, saying we'd feel different by the end of the film. And he was right.


Campbell's musical talent is incredible, but over time we see him begin to repeat songs, criticize his band members and accuse his family of stealing his things. He also repeatedly obsesses about something stuck between his teeth — all behaviors very similar to my dad's. It made me tear up.

But I also smiled much more than I shed tears. What I loved about the film was its emphasis on Campbell's continued zest for life — his contagious humor, creativity, spontaneity and affection. Clearly, his family cares for him with joy, faith and love. His fans and fellow musicians, too, focused on appreciating him, rather than on his deficits. His wife told me she believes doing the tour helped slow the symptoms of the disease.

>> Get discounts on health services with your AARP Member Advantages.

While my dad loves to sing, he isn't famous — except to me. Dad is a superstar in my eyes and in my heart. And I strive to give him opportunities to live to his fullest abilities, too. This film reminds me that even as the disease advances, the essence of both these great men is still here.

You can see I'll Be Me in select theaters and at sponsored screenings. You can find out how to bring the film to your city at www.glencampbellmovie.com or www.illbemefoundation.org. Several AARP state offices have or will be sponsoring screenings.

Amy Goyer is AARP's family and caregiving expert and the author of AARP's Juggling Work and Caregiving. She spends most of her time in Phoenix, where she is caring for her dad, who lives with her. Follow Amy on Twitt er @amygoyer and Facebook .

Photo and trailer: Courtesy EPK.TV and GlenCampbellmovie.com













Also of Interest



See the AARP home page for deals, savings tips, trivia and more.