Report: Millennials Now Almost 25% of Family Caregivers
By Amy Goyer, June 05, 2015 09:52 AM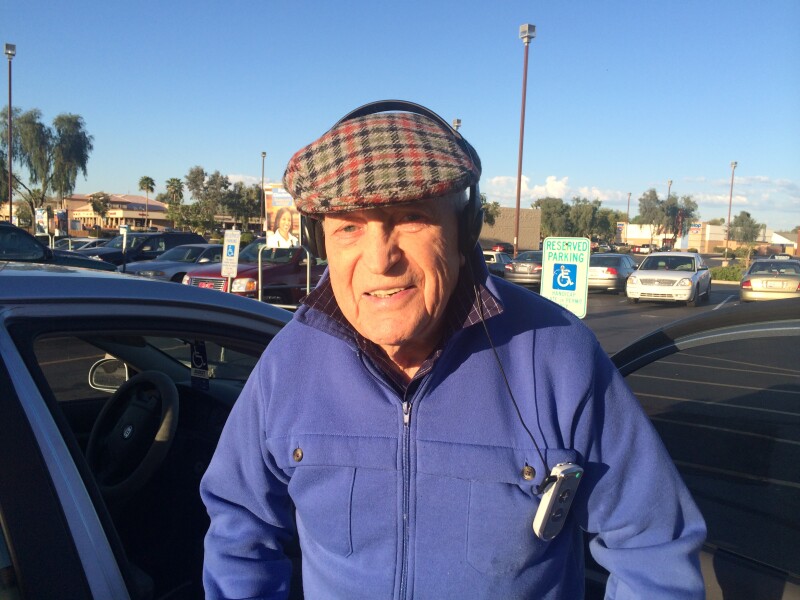 A wider swath of Americans, from millennials to those ages 75-plus, are taking on the role of family caregiver for a loved one. But the burdens remain the same — long hours, no pay, heavy stress — and most are juggling caregiving with paid jobs, according to a new study from the National Alliance for Caregiving and AARP.
What's more, 1 in 4 have difficulty finding affordable services to help relieve some of those burdens, and a majority — 84 percent — need more information, help and training on topics like keeping loved ones at home, managing caregiver stress and dealing with challenging behaviors.
The study, Caregiving in the United States 2015, found that most family caregivers spend, on average, more than 24 hours a week caregiving, the equivalent of a part-time job. And while the typical caregiver is a 49-year-old woman, 40 percent of family caregivers are now men and a substantial number are the younger millennials.

Need Medicare Info? Visit AARP's Medicare Question-and-Answer Tool »

Millennials, ages 18 to 34, now make up nearly a quarter of caregivers. At the other end of the age spectrum, 7 percent of caregivers are 75-plus, the report found. These oldest caregivers are more likely to be tending to a spouse and doing it on their own, without the help of either paid or unpaid caregivers. They spend more time in this role too, an average of 34 hours a week.

The majority of caregivers (60 percent) were employed at some point in the past year, working an average of almost 35 hours a week while caregiving. But when the balance between the two gets tough, most adjust their work rather than give up caregiving duties. Six in 10 reported making changes to their employment situation, such as cutting back hours or taking a leave of absence. About half of those who work indicated that their employer offers some helpful options, such as flexible work hours (53 percent) or using paid sick days (52 percent). Fewer study participants said they have access to employee assistance programs (23 percent) or telecommuting (22 percent).

The study provides interesting data on "higher hour" caregivers, who dedicate an astounding 62 hours per week, on average, to caring for a family member. Six in 10 are performing medical/nursing tasks without any prior preparation. As a caregiver for my father, who has Alzheimer's, I spend at least that many hours, and as the intensity of care increases, so do my stress levels. Indeed, nearly half of "higher hour" participants (46 percent) reported high emotional stress, compared with 38 percent of caregivers overall.

This year's survey was conducted through online interviews with a nationally representative sample of more than 1,200 people who were at least 18 years old and had provided unpaid care to an adult relative or friend during the last year. This was a change from past surveys, which had been conducted by phone. This prevented researchers from directly comparing 2015 results to those of previous years.

Get discounts on prescriptions, health exams, eye care and more — AARP Member Advantages »

Other highlights:

The typical family caregiver is a 49-year-old woman caring for a 69-year-old female relative, most likely her mother. Her average household income is $54,700. She is the primary unpaid care provider and provides care without the assistance of paid help. She is likely married or living with a partner.
Eighty-five percent of caregivers look after a relative, with about half caring for a parent or parent-in-law.
On average, caregivers have been in the role for four years, with 25 percent having provided five or more years of care. "Higher hour" caregivers are twice as likely to have been caregiving for more than 10 years.
Long-distance caregivers, who live more than an hour away from care recipients, reported higher levels of financial strain (21 percent) — perhaps because 41 percent use paid help to supplement the care they provide.
Twenty-two percent of caregivers stated that their health has gotten worse while caregiving. Seventeen percent reported that their health is fair or poor, significantly higher than the 10 percent of the general adult population who do so. The longer a caregiver has been in this role, the more likely she or he is to report fair or poor health.
Read the full report, Caregiving in the United States 2015, and the previous studies here.

Amy Goyer is AARP's family, caregiving and multigenerational issues expert; she spends most of her time in Phoenix, where she is caring for her dad, who lives with her. She is the author of AARP's Juggling Work and Caregiving . Follow Amy on Twitter @amygoyer  and on Facebook .

Also of Interest



See the AARP home page for deals, savings tips, trivia and more.