10 Must-Have Gadgets for Caregivers
By Amy Goyer , June 11, 2015 10:02 AM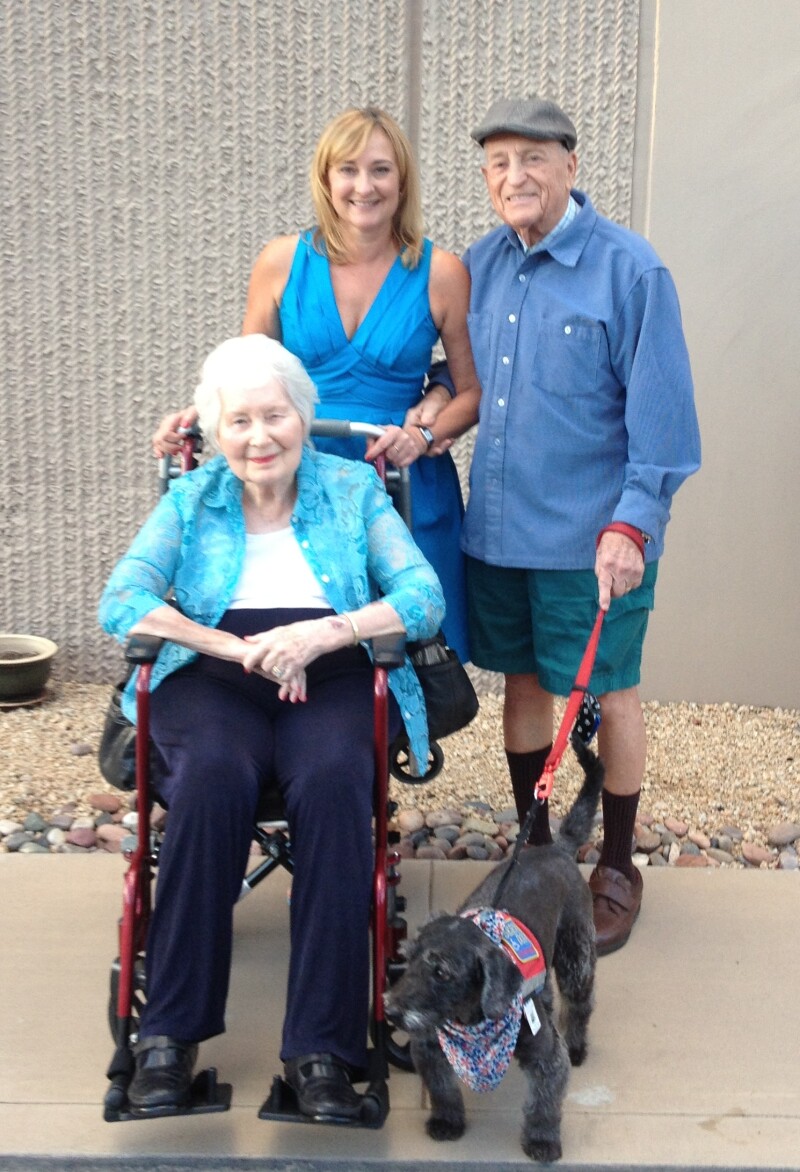 En español | I've been a family caregiver for more than 30 years, and I've found that there are some gadgets that not only make my life much easier but also make the lives of those I'm caring for much safer and happier.
Some of these handy items are simple, and others are high-tech. Prices can vary widely but most of the gadgets are relatively inexpensive, and one of my favorites is even homemade. You can find all of these products online, and many of them are available at your local hardware, electronics or department store.
Audio monitor (aka a baby monitor): I first used this at night so I could hear Mom if she called out, wanting to get up and use the bathroom. Now I use it so I can hear if Dad starts to get up at night. I also take it with me if I need to go to another part of the house or to take the trash outside, so I can always hear if he calls out for me. I recommend keeping a backup monitor too, something I learned after the first one I had broke the night Mom fell.
Video monitor: Dad moves around in bed a lot at night, and if I relied solely on the audio monitor, I'd be constantly jumping out of bed to help him. Now I have a video camera in his bedroom, so I can quickly see if he is just rolling over or if he's actually getting up. I also can view it on my tablet, computer or phone. I keep a camera in the family room as well, so I can see Daddy during the day even when I'm away from home.
Need Medicare Info? Visit AARP's Medicare Question-and-Answer Tool »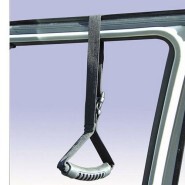 Car door frame strap: Mom had a difficult time getting out of the car, so I found an adjustable strap that hangs from the top of the door frame. Attach it to the frame while the window is down, then roll up the window to secure it. It has an easy-grip handle that helped her balance and pull herself up. Because Dad has limited movement due to a hip replacement, he uses the strap to steady himself as he lifts his leg into the car.
Motion-sensor alarm: Before I used the video monitor, Dad used to get up and go to the bathroom on his own at night, but he would often get turned around and head down the hallway instead of going back to bed. I placed the motion sensor in the hall on a bookcase and the sensor's alarm next to my bed so it warns me if he goes offtrack. I still use it as a backup in case my other technology fails.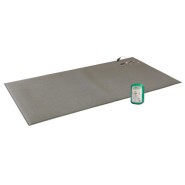 Floor-mat alarm: Even with the audio and video monitors, I might not always hear Dad and wake up in time. He sometimes gets out of bed and thinks he's already in the bathroom, so I need to reach him quickly. To prevent a mess or a fall, the floor mat sounds an alarm (picked up by the audio monitor, so I hear it in my room) the second his feet hit the mat.
Motion-sensor lights: I have these little lights plugged into two outlets in Dad's room, and they come on automatically when I walk past them to help him go to the bathroom at night. I found a bright type so I don't need to turn on the overhead light, which can throw off Dad's sleep cycle. I also plug in battery-powered emergency lights around the house, which turn on if we lose power. They also function as motion-sensor night-lights.
Nonslip place mat: When Mom had trouble eating after her stroke, a nonslip place mat held her plate in place without sliding around. Now, Dad uses it for the same purpose. One of these place mats is also useful for the dog's dishes; it sticks to the tile and is virtually trip-proof as we walk by. The dog, Mr. Jackson, can't move his bowl around when he eats, spilling water or food on the floor. I particularly recommend Dycem, a nonslip vinyl used by many occupational and physical therapists. It comes in different sizes and colors. It even comes in rolls, so you can cut it to your preferred size, wrap it around utensil handles or use it under a cutting board to keep it from slipping.
Toilet rails: Our bathroom isn't very large; thus, using a 3-in-1 bedside commode/toilet seat with arm rails wasn't working well. I found toilet seat arm rails that were sturdy and easy to install (just screw in where the toilet seat cover is fastened), which made it easier for Mom, and now Dad, to sit down and stand up safely.
Get discounts on prescriptions, health exams, eye care and more — AARP Member Advantages »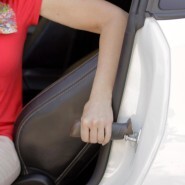 Portable car grab bar/standing aid: This little handle is brilliant. You slide it into the "striker," where the door latches on the frame, and it offers support to help a person stand when getting out of the car.
Bed bumper: This is one of my favorite gadgets because I made it myself. Mom's leg used to slide off the bed at night while she was sleeping, and she was unable to lift it back onto the bed. I simply rolled up a blanket, taped it with duct tape and tucked it under the bottom sheet along the side of the bed after she was in bed at night. It was big enough to stop her leg from drifting off, but soft and comfortable if she got close.
Amy Goyer is AARP's family, caregiving and multigenerational issues expert; she spends most of her time in Phoenix, where she is caring for her dad, who lives with her. She is the author of AARP's Juggling Work and Caregiving . Follow Amy on Twitter @amygoyer  and on Facebook .
Also of Interest

See the AARP home page for deals, savings tips, trivia and more.