It's Not Easy Being in a Relationship with a Caregiver
By Amy Goyer , February 12, 2014 11:33 AM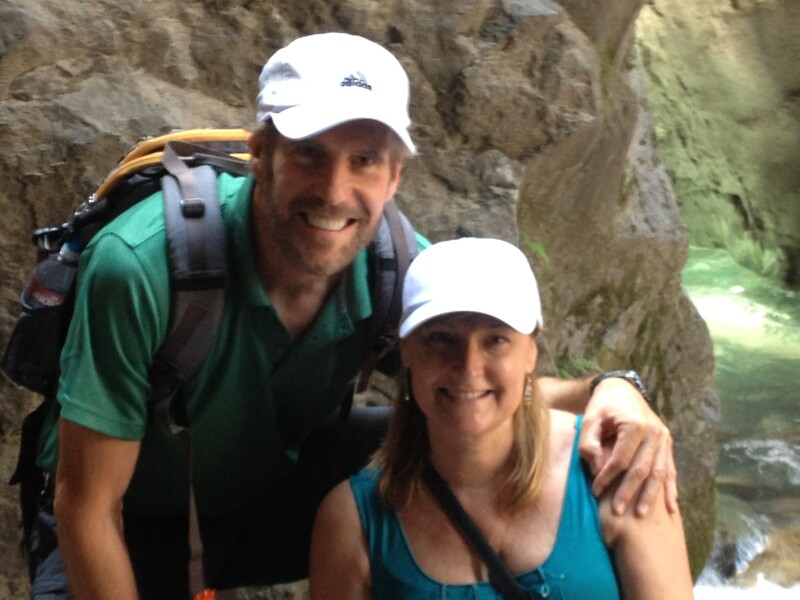 Editor's note: We asked Bill Carter, the longtime companion of AARP's caregiving expert and blogger, Amy Goyer, to write about being in a long-distance relationship with a full-time caregiver.
My relationship with Amy began seven years ago. At the time she was a busy professional working in Washington, D.C., and her parents were enjoying their retirement in Phoenix. Since I live in northern Maryland, our relationship had to be a long-distance one from the beginning. However, we thoroughly enjoyed each other's company and made it work. We lived close enough that we could make spontaneous plans.
I'll never forget the day that changed Amy's life and our relationship. We were in New Orleans for a rare vacation enjoying Jazz Fest when we heard from Amy's sister that their mom had fallen ill and been hospitalized. That came at a time when all of us were increasingly concerned about her dad's cognitive abilities. Amy soon left for Arizona to help her parents; this quickly turned into her living in Arizona full time. For the past five years we have seen each other when Amy comes to D.C. for her work or I go to Arizona. It does make things difficult, to say the least.
>> Get the latest tips and resources at the AARP Caregiving Resource Center
Amy jumped into caring for her parents with both feet while continuing to work full time. She takes great pride in her work and truly does her best to help other caregivers. This means that most of the time when I talk to Amy on the phone she is in her car going to or from her office, running errands or in the middle of some caregiving task. Our conversations are short and the distractions are numerous.
I travel to Arizona several times a year. The daily household activities in the Arizona home are frequently overwhelming for me. I never realized how little time there is for anything when you are a caregiver. Amy's parents - wonderful, engaging people - have needed assistance for every basic need. I frequently worry about the tremendous stress and strain on Amy as she tries to balance every aspect of her life.
Sadly, Amy's mother, Patricia, passed on in October. I wondered if this would lighten Amy's burden, but it really seems to have added a difficult new dimension to her frenetic daily life. Her mother had many physical disabilities and had difficulty communicating because of a stroke years ago, but she was Amy's rock. Now, grieving affects our relationship, while her dad, Robert, who suffers from Alzheimer's disease, has had a downhill slide without his beloved wife.
I try to support Amy, as she has so much to juggle. When I visit her in Arizona, I spend a great deal of time fixing things around the house and helping out in the yard or taking walks with her dad. We do our best to spend quality time together, since quantity just isn't an option for us. We take at least one vacation together every year, and we take shorter weekend trips or I travel with her when she goes on business trips. Texting has been a big help for us to stay in touch more regularly, and we sometimes Skype.
The important thing is that we share the same values. I help my mother in Maryland also, and I support Amy's choice to care for her parents when they have needed her most. So, Amy and I stay together, and I can't imagine life without her. I don't know what the future holds, but I'll soon be traveling to Arizona again to try to carve out some quality time with my busy caregiver.
Amy Goyer is AARP's family, caregiving and multigenerational issues expert. She splits her time between Washington, D.C., and Phoenix, where she cares for her dad, who lives with her. She is the author of AARP's Juggling Work and Caregiving. Follow Amy on Twitter @amygoyer and on Facebook.
>> Sign up for the AARP Health Newsletter
Also of Interest

See the AARP home page for deals, savings tips, trivia and more
>> Get travel discounts with your AARP Member Advantages.