Web Series 'My Mom on Movies' Highlights Dynamic Mother-Son Duo
By Amy Goyer , May 09, 2014 05:47 PM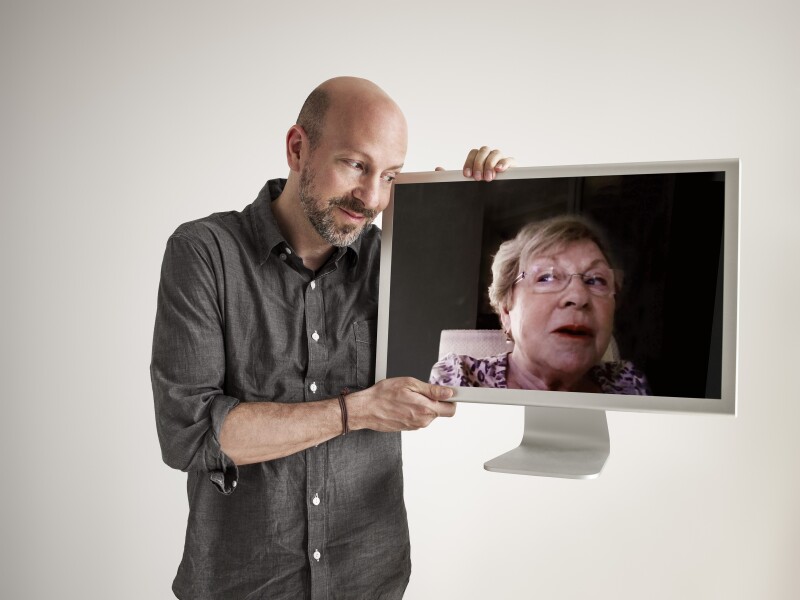 Most adult children will tell you they think their mothers are superstars, but Pat Seftel really is one - thanks to her film director son, Josh. The two collaborate on a Web series, My Mom on Movies, in which Pat shares her observations about everything from movie stars (she loves Bradley Cooper) to books (she embarrassed herself talking about 50 Shades of Grey) and politics (she says Anthony Weiner is in "deep doo-doo").
It all started when Josh's father died, in 2009. He and his sisters worried about their mom being isolated, since she didn't like using a computer. Josh got her an iPad and traveled from his home in New York to Sarasota, Fla., where Pat lives about half the year, to teach her how to use it. The tablet opened up a whole new world for her. "It's a wonderful thing, the iPad," Pat says. "It's easier for an older person to use than a computer. And it makes you feel really good, like you're living in the moment."
Pat, 77, and Josh, 45, use FaceTime a couple of times a month and record their conversations, which wind up as two- or three-minute YouTube videos. Pat says the only way she prepares is to put on makeup. "I look forward to it, and I never know what he will ask me, which makes it more fun."
They both feel that collaborating on the Web series has enriched their relationship. Instead of the usual topics of conversation - the next family get-together or day-to-day happenings - they delve into Web series topics. "Those lead into meaningful conversations about things we didn't even know about each other," says Josh. "I've learned new things about my mom and myself in these calls - like that my mom was on American Bandstand."
Josh believes that the growing popularity of the series can be attributed to its spontaneity as well as the opportunity to see two generations connect around ageless topics. I agree. Not only is this good entertainment, but Pat also often cuts right to the point in a way you don't often hear. For instance, in their Mother's Day episode, when Josh asked her about the mother in Psycho, she commented that her son in the movie "mummified his mummy" and pointed out, "It's never right to kill anybody, but some mothers can drive you crazy!" They agreed it's a good thing she's not that kind of a mom.
This mother and son are forging a meaningful relationship across the miles - and sharing that relationship with us. Happy Mother's Day, Pat!
Photo Credit: Phillip Toledano
Amy Goyer is AARP's family, caregiving and multigenerational issues expert. She spends most of her time in Phoenix, where she is caring for her dad, who lives with her. She is the author of AARP's Juggling Work and Caregiving. Follow Amy on Twitter @amygoyer and on Facebook.