Losing Mom: The Void That Can't Be Filled
By Amy Goyer , October 31, 2013 09:16 PM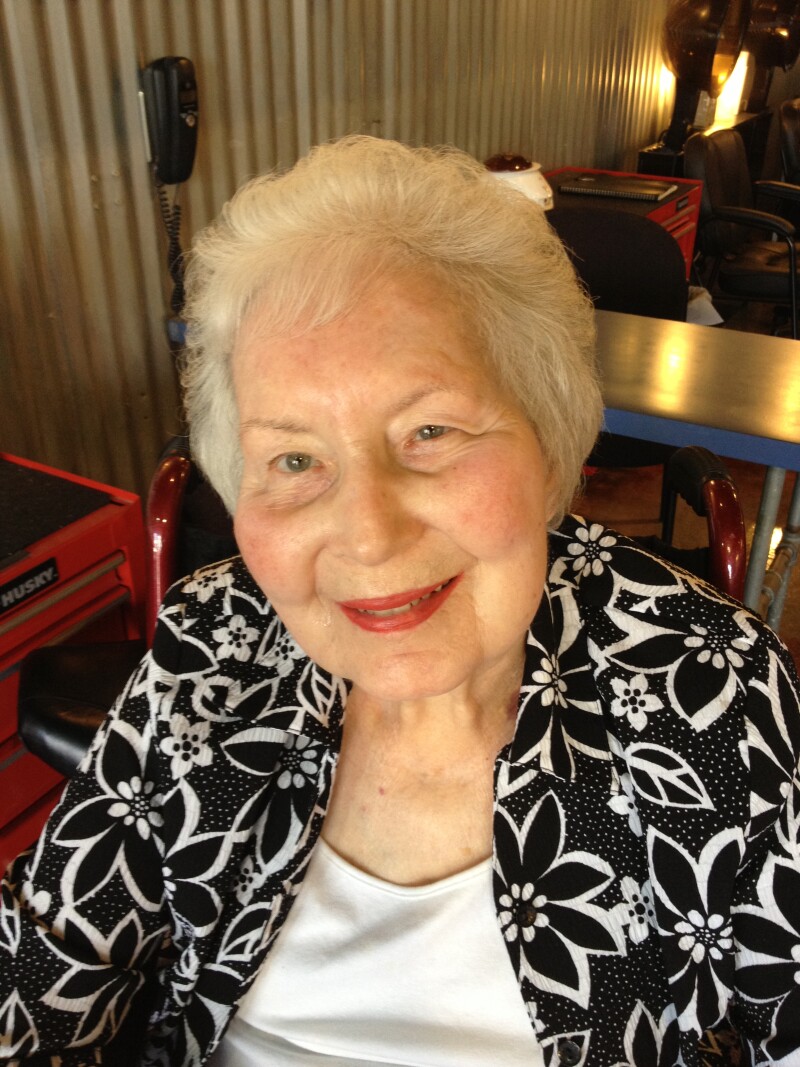 It is with an impossibly heavy heart that I write this post. Patricia Ann Stutz Goyer, passed on Oct. 11 after a brief and sudden illness. To many she was friend, mentor, teacher, director, aunt, sister, wife ... to me she was Mom, and she has been the inspiration for so much of my work and writing over the past four years.
Mom was a remarkable woman. She grew up in Indiana, salutatorian of her high school graduating class. She then attended DePauw University, where she met Dad, the love of her life, when they were both involved in theater. She taught high school for two years before they married and happily joined him on numerous adventures, living in Germany; Columbus, Ohio; West Lafayette, Ind. and Athens, Ohio (where she earned her masters degree in communication) before moving to the Phoenix area when my Dad joined the faculty at Arizona State University.
SLIDESHOW: Amy Goyer - a week in the life of a caregiver
She was a lifelong learner, passionate reader and adventurous traveler. Despite suffering a stroke in 1989, she and Dad enjoyed traveling to the far corners of the world together. She was very creative and a talented flower arranger, seamstress, crafter, needleworker, doll-maker and decorator. Mom was an avid theater-goer and lover of live music performances.
To me, Mom epitomized love in action. She lived a life of service as an educator and volunteer in many church and community activities. Giving children opportunities to be involved in theater was a particular passion of hers, and she taught creative dramatics and was a founder of the Chandler Children's Theater (now EVCT).
She was known as a great and elegant beauty, glowing from within, with a brilliant smile that made all who received it feel special. Her ability to notice and appreciate the details and the more subtle things in life made her memorable to so many. Her sweet presence and grace drew in all who encountered her.
The love between Mom and Dad has inspired so many. Their devotion, affection and strong connection, unlimited by her post-stroke communication disorder or his Alzheimer's disease, was timeless. They showed us the true meaning of unconditional love.
A compassionate, thoughtful, kind and genuinely loving soul, Mom was a devoted wife, mother and grandmother. She delighted in her family and reveled in their accomplishments; they adored her. A gracious hostess, she frequently welcomed university students, mine and my sisters' friends and others into her heart and home. She was extraordinarily active in working with international students, and she led us in "fostering" many of them throughout our years as a faculty family.
She courageously fought to recover from a stroke, a fractured spine and many other illnesses, continuing to live life with joy, interest and humor despite pain other setbacks. She forged on when many would have given up and continued to experience quality in her life despite limitations. My Mom taught us all so much about resiliency, joy and making the most of life.
It is incredibly painful for me to go on without my Mom. Acting as her primary caregiver was an honor; living together, she was an intricate part of my life. I took great pleasure in caring for her and bringing her joy.
I recently found a journal entry she wrote in 1985, detailing her connection with the Psalm 23. She described the way it had comforted her when, one month after she married my Dad, she feared facing an emergency appendectomy. I believe Mom somehow directed me to read what she wrote, as it has been a great comfort to me:

 "... I didn't fear death ... because I have faith that death is simply a freeing of the spirit from the earthly body and no doubt a big step forward in life. My fear was for the loss of the love and life that Robert and I had just begun to share. It was the best thing that had ever happened in my life, and I thought perhaps in his, and I so much wanted it to have a chance to grow for a long time. After all, he had said to me, 'Come, grow old along with me. The best is yet to be.'"   - Patricia Goyer

Mom and Dad were married 63 years - not long enough, in my current view. There is a void that cannot be filled in our lives; I'd so love to have her here with us longer. But I can also step back now and see that she got her wish right up until a few days before she passed. The night before she got sick we went out for dinner to celebrate Dad's 90 th birthday and she had a wonderful time. Now she is free of the chronic pain she battled for so long, and I suspect she is still with daddy in spirit. I sure hope she will continue to guide me.
I will always love you Mom, and you will inspire me in all that I do. You were a class act all the way. You will be missed every single day.
Photo and Video Credit: Amy Goyer
Amy Goyer is AARP's Family and Caregiving Expert; she splits her time between Washington, D.C. and Phoenix, Ariz. where she is caregiving for her parents who live with her. Her new book, AARP's Juggling Work and Caregiving, is available at www.aarp.org/caregivingbook. Follow Amy on Twitter @amygoyer and on Facebook.