Hospital to Rehab to Home: How to Ease Transitions
By Amy Goyer, July 09, 2015 10:27 AM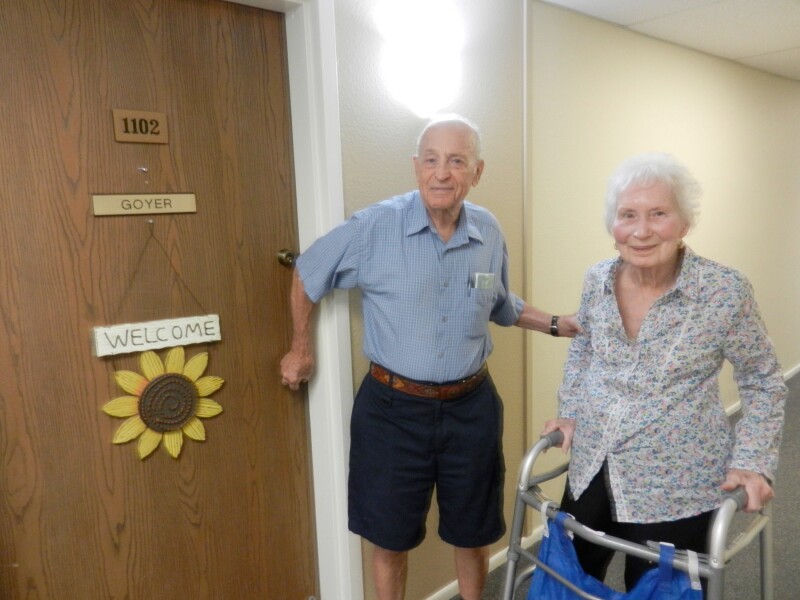 I've recently been helping a friend who has been managing her mother's transitions from a hospital to a rehab facility and then to another rehab facility that now wants to send her home before she, or her family, is ready.

It reminded me of how tough family caregiving transitions can be. I've been through so many of them with my parents and my sister — some smooth, others unexpected and rocky.

As a study in the American Journal of Nursing found, moving older patients from one care setting to another is not only emotionally stressful for all involved, but it can also lead to further health problems and high rehospitalization rates. What's more, family caregivers can feel left out of the transition process, the researchers wrote, leaving them unprepared for the next stage of care.

Get useful advice on caring for yourself — AARP Caregiving Resource Center »

The key, I've found, is to plan ahead and make use of as many resources as possible. Here are some ways I've learned to better navigate transitions.





On the day of admission (or before, if possible), start planning for discharge. Don't wait until discharge is imminent. You'll need to know where your loved one plans to live so you can select treatment and therapies accordingly. You'll also need time to prepare your family member's home (or your home), assisted living residence, nursing facility, group home, etc., for your relative to be as safe and as independent as possible. Additional care may be needed, too, once the transition is complete, so you'll need time to work on the budget to pay for this and to find people (paid, family, volunteers) to supplement the care you can provide. Ask to speak right away with a hospital discharge planner or the facility's social worker, who can help in investigating and planning your loved one's next steps, care, transportation, insurance coverage and payment plans, as well as home- and community-based services.


Create a transition checklist. There are a lot of details to track, and a checklist will keep you focused and able to delegate tasks to other family members or paid helpers. There are many great books and online resources you can cull from. Here are a few to consider:




Realistically assess abilities and get training. Sometimes hospital or rehab/nursing facilities are unrealistic about what a family can handle in terms of future care. It's up to you to keep their staff rooted in reality by being clear about your and your loved one's abilities and limitations. I've learned to ask a lot of questions, observe loved ones in therapy sessions, monitor their medications and assess both their capabilities and the home situation realistically. Nearly half of family caregivers perform complex medical/nursing tasks. Insist on clear instructions and thorough training on any care you will be overseeing or providing yourself, including giving medications, using medical equipment and helping with therapeutic exercises. I remember when Dad was sent home with a feeding tube; I got less than five minutes of education on how to handle it, and it was a nightmare. That taught me to get better training upon discharge.



Get help planning home modifications and care. Talk with an occupational or physical therapist, a certified aging-in-place specialist or an aging life care professional (formerly known as geriatric care managers), and ask for an evaluation of your loved one's home to determine what modifications may be needed. Line up the support you'll need from home health providers, nurses, doctors and technicians who can provide medical services at home. Remember that palliative care or hospice services can also be provided in the home.


Throughout the transition make it a high priority to take care of yourself. I've experienced a lot of anxiety and stress during these transitions, and I've learned the hard way that I have to build in time for self-care as well as my loved one's care — or I will invariably crash.

Amy Goyer is AARP's family, caregiving and multigenerational issues expert; she spends most of her time in Phoenix, where she is caregiving for her father, who lives with her. She is the author of AARP's Juggling Life, Work and Caregiving . Follow Amy on Twitter @amygoyer  and on Facebook .