Financial Makeover Helps One Woman Plan an Independent Future
By Amy Goyer , September 21, 2012 04:09 PM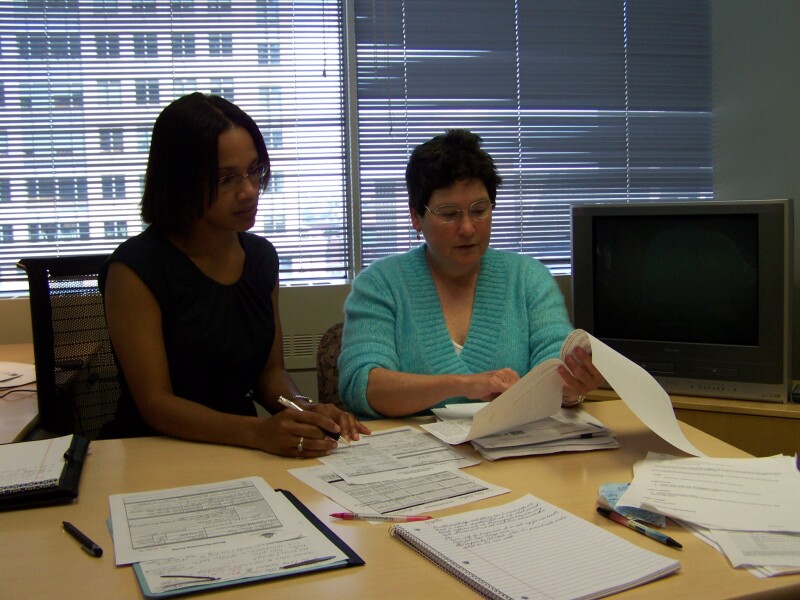 More than 20 years ago, Celia Nathan's mother became very depressed. As she was flying from Maryland to Savannah, Ga. to see her mother, Celia read a book a friend had given her about depression. The book described recreation therapy and how it helped those with depression. Celia, always an active person, said she was immediately hooked. "I thought here's a profession where you're helping people and also involves recreation!" she told me recently.
So she kept exploring the field and eventually wound up with a master's degree in the field of recreation therapy. She has worked at Asbury Methodist Village in Maryland for more than 10 years now, bringing joy, interests and physical activity to hundreds of residents.
But Celia isn't stopping there. In her desire to serve more seniors and supplement her income, she has a vision to start a business that helps older adults in small assisted living or group homes have access to recreation and enjoy leisure activities.
But her stumbling point has been the financial aspects of starting her own business. That's where the AARP "Decide.Create.Share" contest came in. The prize was either a fitness or financial makeover.
" Decide.Create.Share." helps women in their 40s, 50s and 60s take steps now to prepare for a healthy and safe future. Its mission is to encourage women to envision their futures, to create a plan to help them achieve their goals-in the areas of health, finances, legal issues and home and community.
Celia submitted an application to win a financial makeover and today at AARP's Life@50+ national event in New Orleans, she shared the progress she's made with the prize she won.

"There are many independently owned, residential, assisted living homes in suburban Maryland with approximately 4 to 10 residents," wrote Celia in her application. "I believe that since these smaller homes cannot have a full-time activity director, I can bring different leisure and exercise programs to them. I would lead the seniors in seated exercise, seated volleyball, creative craft projects and many other leisure pursuits they used to enjoy."

Since winning the contest, Celia has spent about six weeks working with Lazetta Braxton, a certified financial planner. "To be honest, I'm completely flummoxed by financial matters. I have a strong emotional attachment to money," Celia told me. But Lazetta is helping Celia get organized and make good financial decisions. "She's advised me about long-term care insurance, budget planning and creating an LLC (limited liability company) for my business."
Recently, Celia told me she had an "aha" moment when she was feeling very stressed out about starting the business, planning for the AARP Event and thinking about her mother's poor health. She realized that she hasn't had the confidence to start a business on her own. "I've always had a boss, an employer who takes care of things. But now I can build confidence to have my own business. I don't step out on too many limbs. I was totally scared about this." She says building the financial base for her new business, Betty's Busy Days (named after her mother), has also built her personal confidence to take the plunge.
Celia and Lazetta shared these additional tips for financial matters in their session today:

Create realistic personal, family and professional financial goals.
Look at both the short-term and the long-term when planning finances.
In starting a new business, make sure you have passion behind what you do.
Find out about the legal aspects of starting your own business.
Get help - there are professionals who probably know more about this than you do.
Enlist a buddy to hold you accountable about keeping track of your finances