The Invisible Grandparent at CES 2013
By Amy Goyer , January 10, 2013 06:34 AM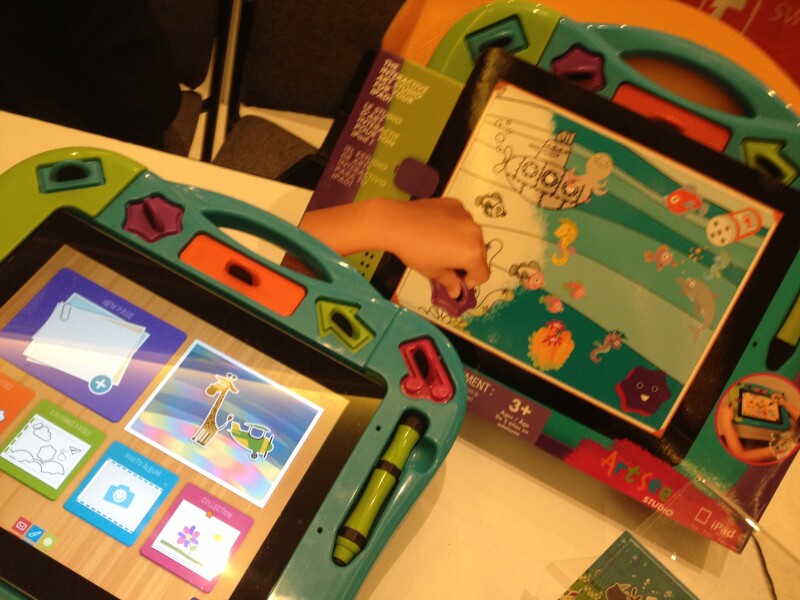 After a few days at the Consumer Electronics Show (CES), I feel like I've been virtually dipped in technology. There are 1.9 million net square feet of more than 3,250 exhibitors showing off their new technologies, with some 20,000 new products launched. I've seen gadgets, gizmos and robots. Audio, video, cellular, wifi. Cars, games, toys, health supports, exercise equipment, appliances, "connected" homes, cameras and music. Some companies talk about their target audiences, including kids, teens, young adults, moms, men and women, and some even focus on products for older adults, but I can't help feeling like there is something missing. Despite the incredible array of products that could be attractive to the estimated 65 million grandparents in the U.S. alone, they are hardly mentioned, much less targeted.
My colleague Bob Stephen wrote a great post about why AARP is at CES - and the needs of grandparents are a key component. We're seeing some great products that could have intergenerational use, but there doesn't seem to be a lot of progress in tailoring or marketing them to grandparents.
A press conference I attended on "Tech and Family" highlighted a fun array of things for kids and moms and a few that seemed to be family-oriented in general. But not a one talked about specifically focusing on grandparents! I realize that my professional background makes me filter everything I see for all generations, and especially grandparents, but hey techies: grandparents are using technology too!
I actually found some great tech stuff for grandparents at CES - some of my faves are highlighted in this video and my previous blog post. But when I talked with exhibitors about their products that I know grandparents would love, grandparents almost seemed an afterthought. Some acknowledge grandparents are a good "potential" market. Others lump grandparents in with parents and don't seem to think about making products grandparent-friendly.
Those of us over age 50 are high adopters of technology - and the average age of a first-time grandparent is 48. Wake up techies - there's a big grand-audience out there for your cool stuff!
Photo Credit: Amy Goyer
Follow Amy on Twitter @amygoyer and Facebook AmyGoyer1