New Campaign Highlights Holiday Joy, Stress for Caregivers
By Amy Goyer , November 11, 2014 05:24 PM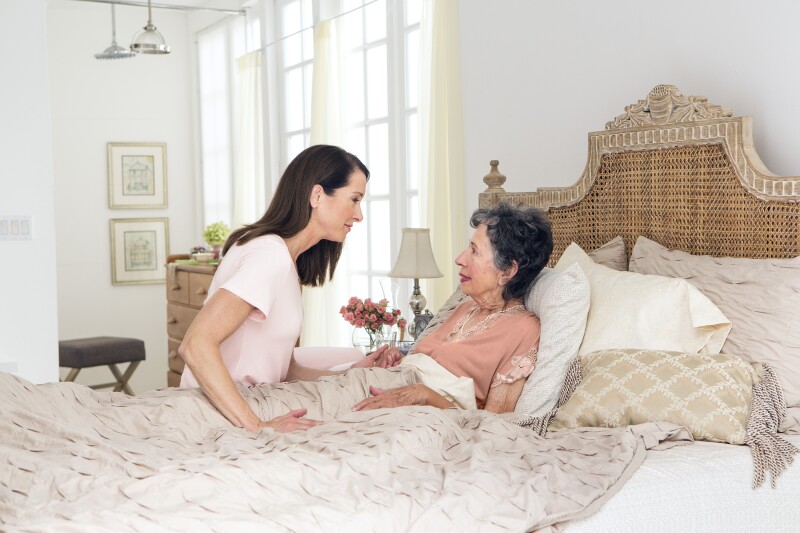 November is National Family Caregivers Month, and AARP has teamed up with the Ad Council in a campaign that includes the results of a new caregiving poll as well as a series of powerful public service ads highlighting the changing roles of family caregivers.
The ads also point caregivers to help from the AARP Caregiving Resource Center, which unveils two new tools this month: an opportunity to tell your own caregiving story and a searchable nationwide directory of senior-care providers that includes consumer reviews and cost information.
The new campaign underscores the fact that while we caregivers feel it's an honor to care for our loved ones, there is a lot to juggle and it can be a very stressful journey — especially as we head into the holiday season.
>> 10 Tips for Caregivers During the Holidays
According to the poll, money in particular is a top concern for caregivers. Of the women ages 40 to 60 surveyed, about half of already financially strapped caregivers say money worries are their biggest source of stress. Other concerns include not having enough time to celebrate the holidays; juggling work, caregiving and family during holidays; and making the holidays meaningful for loved ones in our care.
Despite the stress, the poll found caregivers also look forward to the holidays in many ways. They anticipate the wonderful feeling of seeing those they care for enjoy the holidays, making memories with them, having family gatherings they can participate in, and seeing their loved ones come alive when watching children experience holiday celebrations.
The public service ads will air in both English and Spanish on TV and radio, as well as in print media and outdoor spaces, such as billboards and bus shelters. The TV ads (embedded above) hit home for me as a caregiver. They are incredibly moving in the way they show how roles change in families: Our parents cared for us as children and now we are caring for them. Love remains throughout this natural cycle.
The campaign also encourages those who care for loved ones to reach out for help and support, especially at this joyful, but stressful, time of year.
Amy Goyer is AARP's family, caregiving and multigenerational issues expert; she spends most of her time in Phoenix, where she is caring for her dad, who lives with her. She is the author of AARP's Juggling Work and Caregiving. Follow Amy on Twitter @amygoyer and on Facebook.
Photo: Courtesy of the Ad Council
Also of Interest

See the AARP home page for deals, savings tips, trivia and more.