A Caregiver's Guide to Staying Sane
By Amy Goyer, June 25, 2015 08:30 AM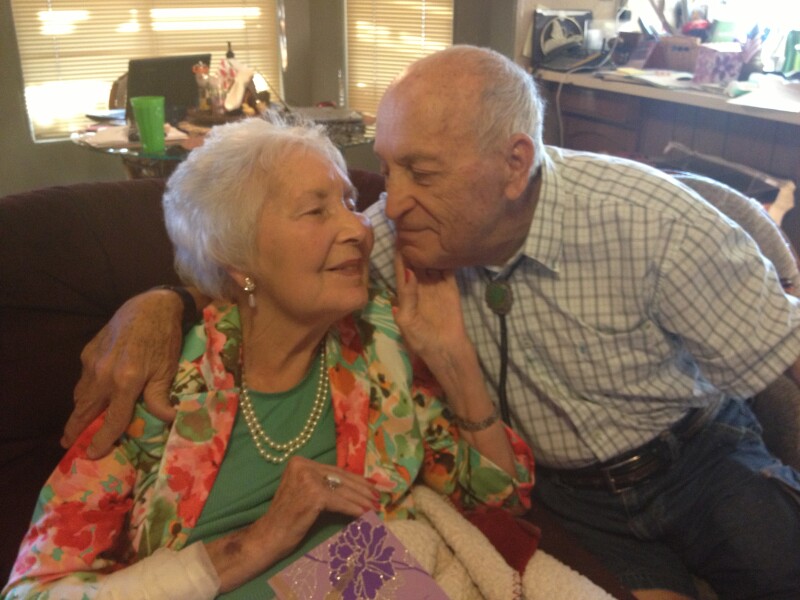 "How do you stay sane?"

That's the question a reporter asked me recently at the National Press Foundation after a talk I gave about being a family caregiver. As blunt as it sounds, it was a very good question. And I've been thinking about it ever since.

I have been caregiving for nearly 35 years, the past six at a very intensive level. During that time I've worked full time; traveled a great deal; written two books; maintained a long-distance relationship; managed multiple moves and properties; dealt with numerous hospitalizations; suffered the loss of my niece, mom and sister within three years; and experienced the heartbreak of Dad's Alzheimer's disease.

Get useful advice on caring for yourself — AARP Caregiving Resource Center »

So what keeps me from having a complete breakdown?

In addition to accepting help from paid caregivers, family and friends, it all boils down to these simple strategies:



Staying organized: This saves my sanity the most. It's so vital that I devote an entire chapter to it in my book Juggling Life, Work and Caregiving. I am more efficient if my paperwork, my homes, my work and my mind are organized. I create systems, use technology and sometimes pay a concierge to help. When I feel the most overwhelmed, I stop and make a quick list or organize my environment.
Monitoring my mind-set: I am constantly evaluating where my mind is. If I'm falling into the abyss of negativity and hopelessness, I acknowledge those emotions, reel my mind back in, and then choose mindfulness and positivity. I'm no Pollyanna, but I view creating and noticing joy as my most essential survival skill.
Taking breaks: Respite, or time away from caregiving, is essential. For me, work is respite, as are occasional vacations. But when I'm doing hands-on caregiving, I take mind breaks: stopping to hug Daddy, playing soothing music, watching a movie or reading poetry to him, connecting with nature or closing my eyes when he naps.
Accepting my limitations: I'm one person, and there are 24 hours in a day. That's the reality. I'm very goal-oriented, so it's hard, but I have to accept that there will always be too much to do and that I'll never catch up or prevent changes. I inevitably will drop a ball here and there, but as Dad has taught me, I do my best and that's enough.

Going back to basics: When I feel my mind spiraling down, I bump up the basics: adequate quality sleep, healthy nutrition, exercise, fun, my faith and relaxation/meditation. Recently, I've been staring burnout in the face, so I'm making a commitment to go to yoga at least once a week.
Remembering why I'm doing this: I stop and consciously focus on the reason I am a caregiver: deep love and a sense of responsibility. I don't have to be doing this — no one does — but I choose to be here in this role at this time in my life. I realize I'm doing the right thing for me, and that makes the craziness fade in importance.
Get discounts on prescriptions, health exams, eye care and more — AARP Member Advantages »

There's more on these strategies and other ways to cope in my book Juggling Life, Work and Caregiving.

Amy Goyer is AARP's family, caregiving and multigenerational issues expert. She spends most of her time in Phoenix, where she is caring for her dad, who lives with her. Follow Amy on Twitter @amygoyer  and on Facebook .

Also of Interest

See the AARP home page for deals, savings tips, trivia and more.