Tell Us About Your Acts of Kindness for Caregivers
By Amy Goyer , October 15, 2015 10:00 AM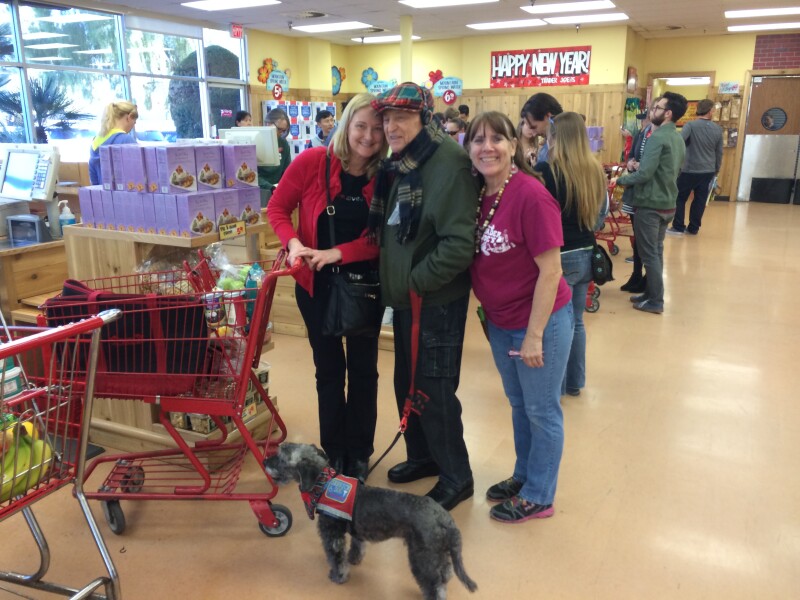 When you're a caregiver, a small act of kindness — from a helping hand to a sympathetic ear — can mean so much.
I remember standing in the checkout line at the grocery store, my eyes swollen from crying and feeling exhausted. My beloved sister, Karen, had passed away a couple of weeks earlier — a loss I was struggling with while also working and caring for Dad, who has Alzheimer's. I was running on empty.
My emotions must have shown on my face because the very kind clerk asked how I was doing. Her simple question, and her genuine interest and empathy, brought tears to my eyes. After I explained my situation, she spontaneously came around the counter and gave me a big hug, and then as I was leaving the store she ran after me with a beautiful bouquet of flowers as a gift.
Her random act of kindness gave me strength and filled my tank with energy, like putting gas in a car. The clerk, Jackie, has become a friendly support whenever I see her, and she always greets Dad when we shop now, too.
Organize and privately share crucial info with family and caregivers — Download AARP's Caregiving App »
Small, kind gestures like this always lift me beyond words, and I try to pass them forward to my fellow caregivers.
Recently, I had a glorious day of relaxing at the beach with my boyfriend before going back to caregiving. While we were there, I noticed two young women struggling to help an older woman, who could barely walk, reach the water. I asked them if I could lend a hand and they accepted, clearly relieved. I helped take off the woman's shoes and assisted as she dipped her toes in the ocean. Turns out it was her 88 th birthday and her granddaughters were helping her fulfill a dream. Later, we wished her a happy birthday. She glowed with joy, as did I.
Now it's your turn. In preparation for National Family Caregivers Month in November, AARP challenges you to do a random act of kindness for a caregiver, then challenge your friends to do the same.
Share photos and anecdotes about these acts on social media: Facebook, Twitter (use #BeKindtoCaregivers), Instagram, etc. You can even enter to win up to $2,500 for the most creative, original and significant act of kindness for a caregiver. See aarp.org/caregiverkindness for ideas and details.
And remember ... one small act of kindness can take so little effort, but it can change the life of the receiver.
Get discounts on prescriptions, health exams, eye care and more — AARP Member Advantages »
Amy Goyer is AARP's family, caregiving and multigenerational issues expert; she spends most of her time in Phoenix, where she is caring for her dad, who lives with her. She is the author of AARP's Juggling Life, Work and Caregiving. Follow Amy on Twitter @amygoyer and on Facebook.
Also of Interest

See the AARP home page for deals, savings tips, trivia and more.