What Role Do You Play in Your Grandchildren's Lives?
By Amy Goyer , October 08, 2013 07:59 AM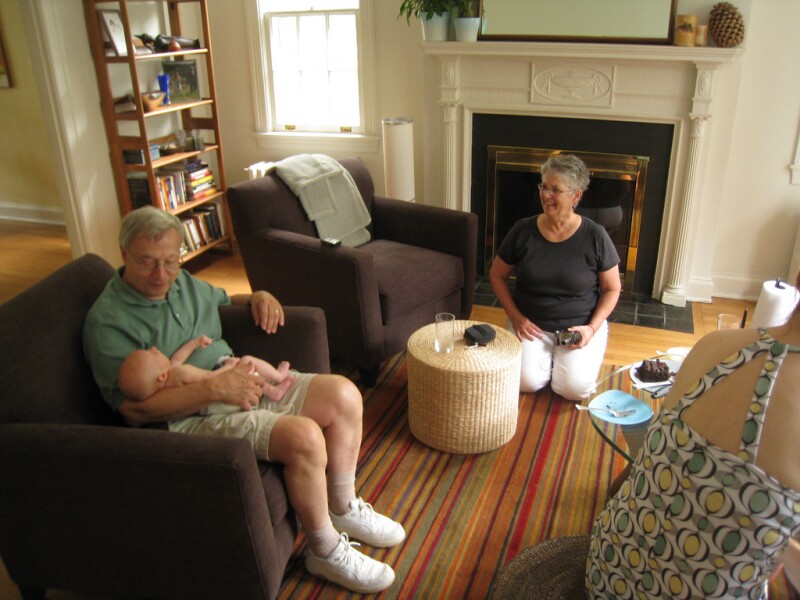 You may love being a grandparent, but are you willing to help raise your grandchildren? That's what NBC's Today wants to know, in a new poll they have posted on Today.com in Maria Shriver's blog post about the changing roles of grandparents.
I've tracked this topic for many years, and AARP, MetLife and other organizations have gathered data indicating grandparents play important roles in their grandkids lives. Grandparents provide significant financial support and child care for grandchildren. Many live with their grandkids in multigenerational households. In fact, more than 2.5 million grandparents have primary responsibility for grandchildren who live with them - whether or not parents are present in the home as well. These "grandfamilies" have been a growing trend in recent years.
Clearly, despite our mobile society and a rough economy, grandparents continue to find ways to serve as a safety net for their families. There are a lot of lucky grandchildren out there.
I urge you to take the short Today.com poll - I have a feeling the results (to be discussed in an upcoming segment with Maria Shriver) will show that today's grandparents not only believe they are more involved than those in previous generations, they are willing to sacrifice their retirement plans to help raise their grandchildren.
Photo credit: niawag
Amy Goyer is AARP's Home & Family Expert; she splits her time between Washington, D.C. and Phoenix, Ariz. where she is caregiving for both of her parents who live with her. She is the author of Things to Do Now That You're a Grandparent and AARP's Juggling Work and Caregiving. Follow Amy on Twitter @amygoyer and on Facebook.