New Survey: Intergenerational Family Connections Matter
By Amy Goyer , May 13, 2014 11:00 AM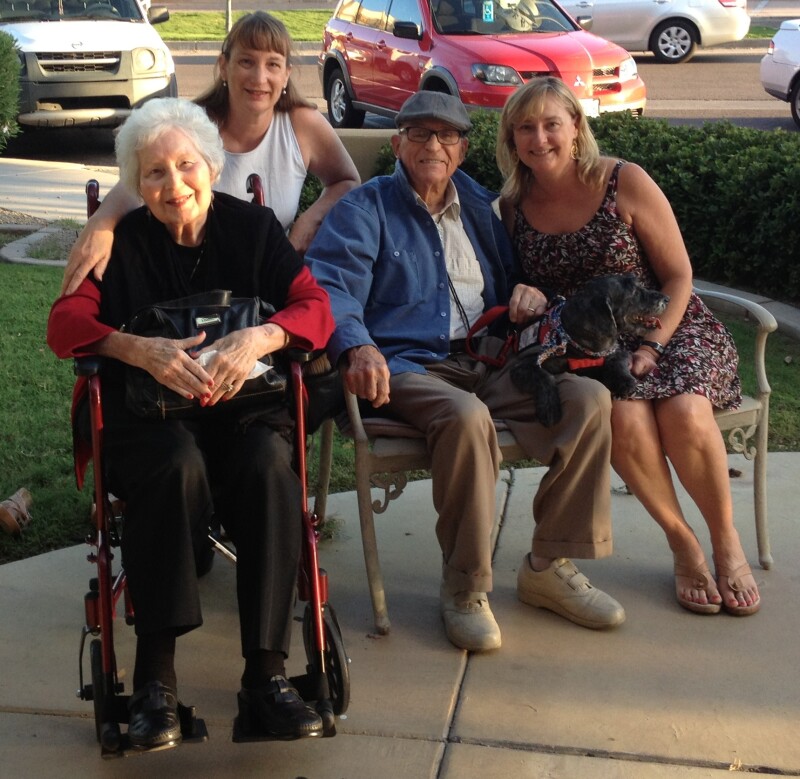 The Beatles might have gotten by with a little help from their friends, but I couldn't do it without my family - especially when it comes to caregiving for my parents. Knowing my sisters will help is invaluable, whether I'm having trouble coordinating Dad's care and my work schedule or I'm simply feeling tired and overwhelmed. We support Dad and each other through this difficult time.
I'm not alone in my reliance on family. According to a new report released today from Generations United and the Alliance for Children and Families, 4 in 10 family members rely on each other for child care or caregiving; 60 percent spend time doing chores or home maintenance for relatives; and 3 out of 4 support their families socially and emotionally.
>> Share tips for caregiving with others like you
Multigenerational family interdependence doesn't stop there, according to the report, which was published in conjunction with the 20th annual United Nations International Day of Families. Half help out with transportation. Financial, legal and medical choices can be complicated and confounding, but 48 percent spend time helping family members grapple with these decisions.
And 61 percent give money for basic needs (housing, food, clothing, transportation), while:

41 percent contribute for medical expenses
32 percent contribute money for education
25 percent help with the cost of caregiving or child care
"In fact, families are at the core of the building blocks needed for caring, supportive and thriving people of every age."                                                             - Intergenerational Family Connections: The Relationships that Support a Strong America

These supports can be critical for family members of all ages, whether vulnerable children, young adults planning for the future, or older relatives who need support to stay in their homes as they age without becoming isolated.
I was always impressed with the way my grandmother Clara stayed in close touch with her sisters via letters and phone calls throughout their lives. I witnessed her talking through many family dilemmas, joys and challenges; she was a strong role model for all of us regarding the importance of family. But today's families have even more sophisticated means of staying in touch.
>> Get travel discounts with your AARP Member Advantages.
The survey found that half of adults use technology to stay connected; 7 in 10 say it has had a positive effect on their family relationships. I believe we'll increasingly see emails, texts, Facebook posts and video chats becoming common ways for families to stay in touch. I often wish the technology had emerged sooner, as I know Grandmother Clara would have relished seeing real-time videos and photos of her grands and great-grands.
The report calls for developing policies and practices that strengthen and grow family time/money exchanges, with an emphasis on families with lower incomes; exploring the strong family connections in Hispanic families (who were significantly more likely to contribute time and money in all categories); and improving access to technology.
It was my great honor to speak on a panel at the launch of this report today. You might hear about the demise of the American family, but these results show that family support is alive and well in the 21st century. We rely on each other and that's something that shouldn't be taken for granted.
Amy Goyer is AARP's family, caregiving and multigenerational issues expert; she spends most of her time in Phoenix, where she is caring for her dad, who lives with her. She is the author of AARP's Juggling Work and Caregiving. Follow Amy on Twitter @amygoyer and on Facebook.
Also of Interest

See the AARP home page for deals, savings tips, trivia and more