New Book Helps Caregivers Care for Themselves
By Amy Goyer, October 01, 2015 09:37 AM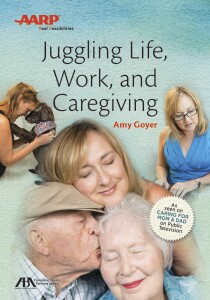 Like so many other family caregivers, I often place my own care on the back burner because I'm focused on the immediate needs of those I'm caring for. But that self-neglect eventually catches up with me — sometimes dramatically. I share one eye-opening experience in my new book, Juggling Life, Work, and Caregiving. An excerpt:

I lay there wide awake in the roll-away bed, springs from the mattress poking me between the ribs. My chest felt tight, my heart was pounding and I struggled to breathe. I just wanted to sleep, but my body wouldn't calm down. I got up and stretched, walked the hall a few times, sniffed lavender essential oil and practiced a calming meditation. Nothing worked. The flashing lights didn't help much. Nor the constant beep, beep, beep of the machines. I began to panic.
I'd lost track of how many nights I'd slept next to Mom in her hospital bed—30? She'd had a bad fall and fractured her spine, developed an irregular heartbeat, contracted a horrible intestinal infection (C Diff.) in the hospital, gone into congestive heart failure, suffered a heart attack, became septic (her whole body, including her blood, was infected) … the list went on. She'd been through the wringer, and I'd been by her side almost the entire time. With my panic symptoms persisting, I began to wonder if I should walk down to the emergency room and get myself checked out. Maybe I was having a heart attack.
I eventually got a little sleep that night. But the incident scared me, so I went to see my doctor right away. Her diagnoses: stress to the point of burnout, resulting in anxiety, insomnia and exacerbated asthma. My body was reacting to the extended and intensive stressors of staying with Mom, making decisions about her care, losing sleep, worrying about her pain, fearing for her life, managing Dad's care and working at the same time. That night was a wake-up call for me. We all do what we have to do in crisis situations, but sooner or later we suffer the consequences. I knew I needed to take better care of myself.
Can you identify with my experience? If you're a family caregiver, I bet you can.

Always remember that it's not an either/or decision: We can choose to care for ourselves and our loved ones; in fact, it's crucial that we do. I often remind myself that I don't expect my car to run on an empty tank of gas, but I seem to expect myself to run on an empty tank of physical and emotional energy. What are you doing to fill your tank? Here are some ways to reenergize:



Quick tank fillers: Call a friend or another caregiver, give or get a hug, create or notice joy, walk around the block, sing and/or dance, get a cup of coffee, pet an animal, send a quick text or connect via social media like Facebook, or do nothing at all.
Premium fill-ups: Get respite, taking an hour or two off from caregiving. Schedule classes like yoga or zumba; golf or hike; get creative (crafting, woodwork, painting, etc.); watch a favorite TV show or go to a movie; experience nature; spend some quality time with loved ones.
Scheduled tune-ups: Take a longer respite from caregiving. Go on vacation; attend a retreat or workshop; travel to a meaningful favorite place; spend quantity time with loved ones.
Routine maintenance: Sleep; eat healthfully; exercise; get preventive check-ups; get counseling or life coaching; get massages or acupuncture (I do!); ressess your life/work/caregiving balance.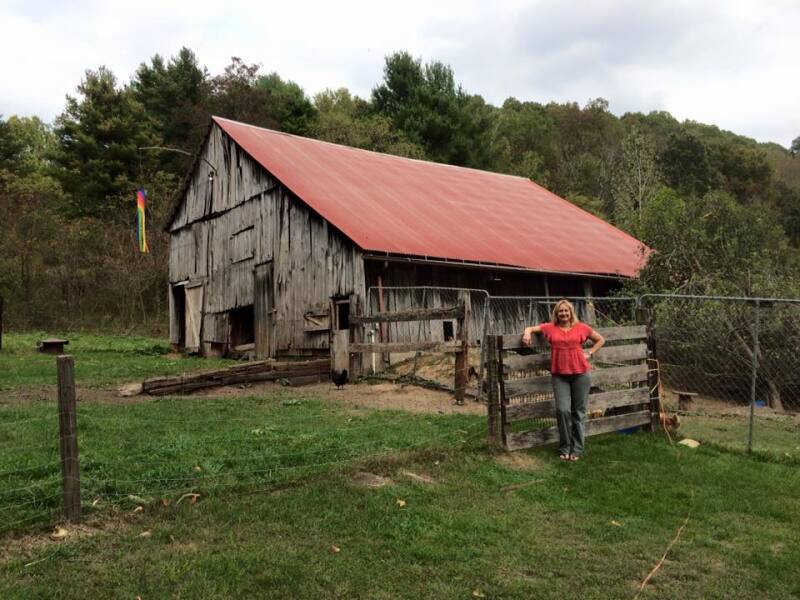 I'm so excited about my new book, which offers more tips for dealing with the emotional and physical roller coaster of caregiving. You'll also find information about health, legal and financial issues; caring for loved ones at home or in facilities; coping with end of life and the associated grief and loss; and life after caregiving. I hope you'll find it helpful.

Amy Goyer is AARP's family, caregiving and multigenerational-issues expert; she spends most of her time in Phoenix, where she is caregiving for her dad, who lives with her. She is the author of AARP's Juggling Life, Work and Caregiving . Follow Amy on Twitter @amygoyer  and on Facebook .