Romance Lives On, Despite Alzheimer's
By Amy Goyer , February 14, 2013 04:10 PM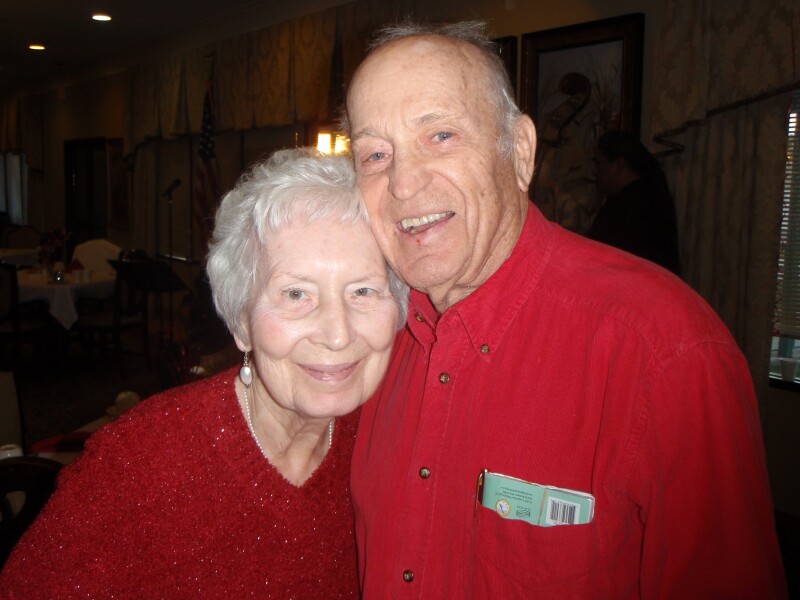 I returned home from an extended business trip last night and, as I feared, I'm not sure my beloved Dad remembered me. As Alzheimer's continues to slowly take over his brain, Daddy's ability to remember key people in his life has been fading. But there are two people he still knows without fail. I guess I should say two souls really, because one is his dog, Jackson. The other is the love of his life, Patricia - my Mom. Dad is devoted to Mom with all his heart and soul. And he has stayed by her side through many an illness and hospitalization.
I grew up with parents who were affectionate, loving and romantic. They danced in the kitchen when Dad came home from work almost every night. Then Mom had a stroke when she was only 63. After some time in a rehabilitation program, Mom came home and, for the most part, she managed with Dad's help. For almost 20 years he was her main support, helping her with daily living and self-care tasks. He patiently helped her with showering. He combed the back of her hair, helped her with tiny buttons and fastening her earrings. The final touch was always a spray of perfume - preferably Shalimar, his favorite.
After Mom's stroke, Dad had to do all the driving. For many years he shuttled Mom to various therapies, stroke support groups and doctor appointments. He was never too busy to help her try something new. Every Friday he took her to get her hair done. Dad doesn't drive anymore, so now we drive them both to Friday hair appointments, but he still raves about how great Mom's hair looks and how beautiful she is.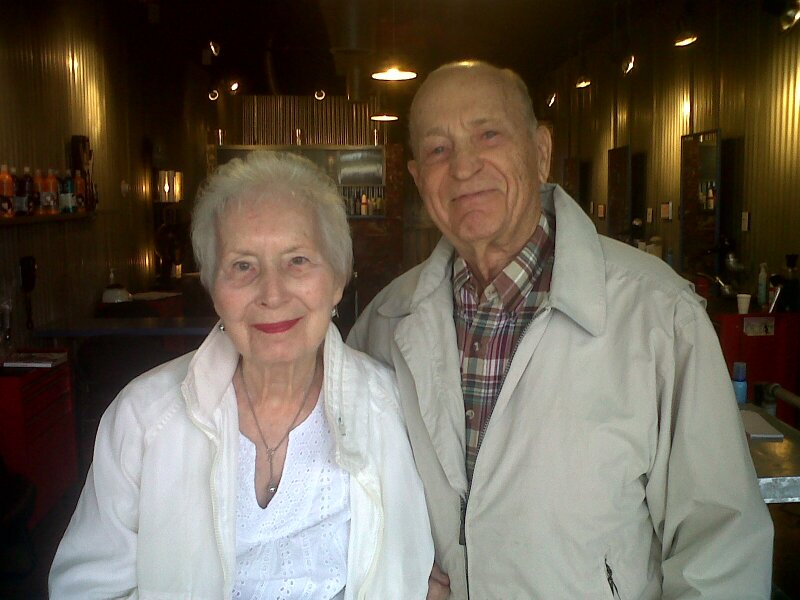 Mom's stroke left her with aphasia - she knows what she wants to say but has a great deal of trouble getting words out. The aphasia has always been Dad's greatest challenge. He just wants to make her happy, so not knowing what she wants is his deepest frustration. The one word my Mom has consistently been able to say over the years, however, is "Robert." Dad comes running when he hears that.
As Mom and Dad sit side-by-side in their two recliners watching TV every day, he frequently looks her way and shouts "How are you doing, Patricia?! Everything OK?" If he can't see her or hear her he begins to worry. She smiles patiently and says "OK!" Then he relaxes. I know as Alzheimer's progresses, Mom will always be Dad's main touchstone and security. Keeping them together is vital.
Last night, after Dad had gone to bed, Mom was still up watching TV. He came out in his pajamas, saying, "Where's my wife? Patricia?" When we pointed him in the right direction, his face lit up. "I just wanted to give you a kiss goodnight. I love you, honey." Then, satisfied with his connection to his soul mate - his partner in sickness and in health - he padded down the hall back to bed.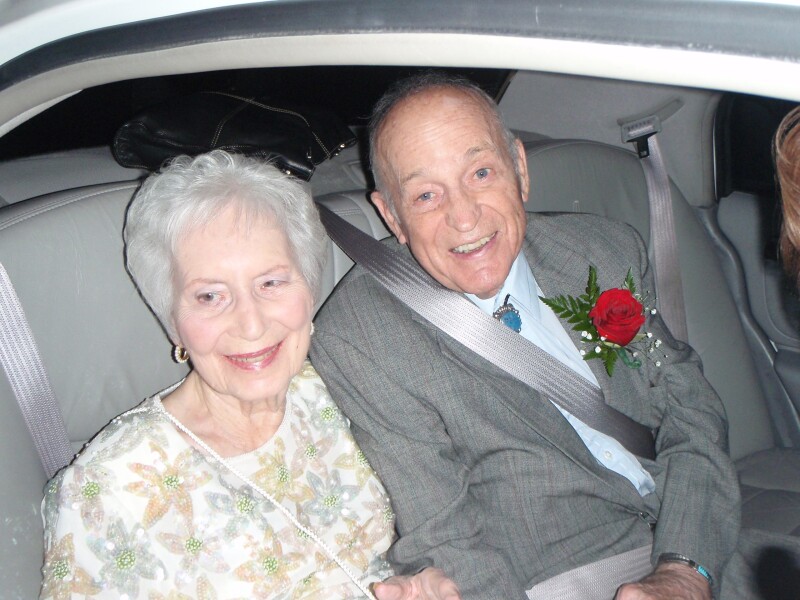 His memories may be fading, but Alzheimer's hasn't impaired Dad's heart at all. The romance lives on.
Photo Credits: Amy Goyer