4 Tips for Emptying a Loved One's House on a Budget
By Amy Goyer, May 29, 2015 03:50 PM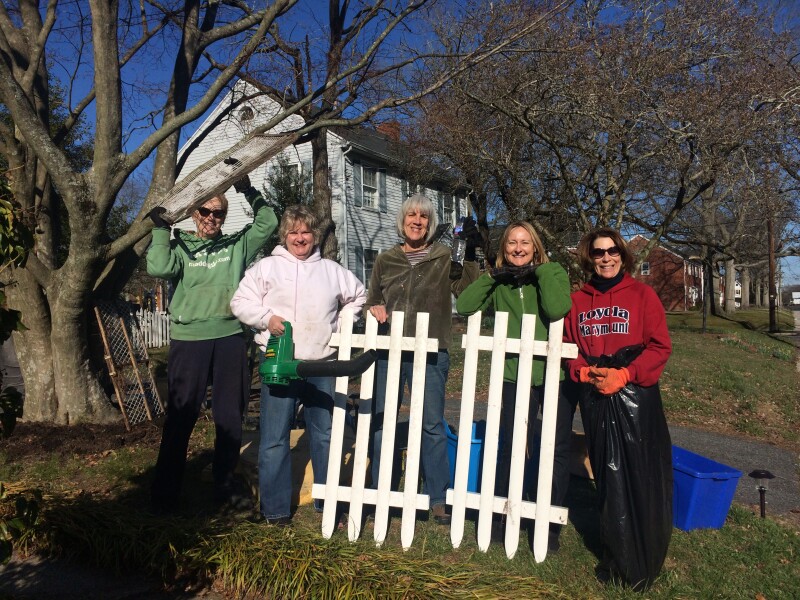 When my sister Karen died, almost six months ago, I knew, amid my shock and grief, that I had a huge job ahead of me as executor of her estate.

There was the paperwork, of course — her will, finances, home mortgage, etc. — which has been complicated, to say the least. But emptying her home and preparing it for sale have been the biggest hurdles. Her three-bedroom house was packed to the brim, and there was no money in the estate to deal with it all.

Distance was my first obstacle. I live in Phoenix, and she lived on the Eastern Shore of Maryland. Juggling work and caregiving for Dad made it a difficult balancing act.

But over three months, working for a week at a time, we finally emptied and cleaned the house and spruced up the yard a bit. Spreading out the work gave us time to rejuvenate, and it helped that I felt Karen's presence every step of the way, chuckling over items we found and helping us infuse humor and fun into a very difficult, emotional process.

Need Medicare Info? Visit AARP's Medicare Question-and-Answer Tool »

I could write a book about this challenging process, but here are some quick tips for those who have to accomplish this on a tight budget:

Set realistic goals. If I looked at the task as a whole, it was just too overwhelming. So I set goals for each trip, and, room by room, we got it done. There were times we worked all day and couldn't even see a change. But seeing progress was key to staying motivated, so goals were adjusted according to the weather, the number of helpers we had and unforeseen obstacles.

Start with sorting. My first goal was to organize things into categories: obvious trash, important paperwork, items that family members might want, and items for donation or sale. My nieces came and took the items they wanted. As things were packed up or removed, it became easier to sort.

Delegate and manage time. The key is getting lots of help. My sister Susie flew in from California twice, and her high energy and sense of humor were a huge boost. Friends came for a day or two to tackle specific jobs, such as sorting paperwork, packing boxes, transporting items to the dump or donation center, and working on the house and yard. We also contacted my sister's church, and several members came to help us. We were so touched and grateful for friends and even strangers who came to get items and spontaneously pitched in to help us.




Explore ways to distribute items. It would have been great to have a yard sale, but I didn't have the time to organize and stage it. We talked with both an auctioneer and an estate sale company. The auction house would have charged us to transport the items for auction and given us a percentage of the sales; the estate sale company would have staged a sale at the house and split the proceeds. Unfortunately, neither felt we had enough items of value to make it worth their effort and expense. So we moved on to other options: A senior move manager or professional organizer might have been helpful but would have charged a fee; plus there were none near my sister's home. We also contacted donation centers, such as Goodwill, Salvation Army, Habitat for Humanity ReStores and other nonprofits, but they all have strict guidelines on what they will and won't accept. What's more, there was a long wait for them to send a truck to pick up our donations, so we ended up taking 25 truckloads to them. Eventually, we found it effective to post announcements about items for sale or giveaway on Facebook groups and Craigslist. Many communities also have a Freecycle Network where you can give away items. Everything left over — 20 truckloads' worth — was taken to the dump.

Get discounts on prescriptions, health exams, eye care and more — AARP Member Advantages »

The house is now ready for sale, and I feel good about redistributing Karen's belongings as she would have wanted and living up to my responsibility as her executor.

My sister was happiest when creating jewelry, purses or other crafts. One woman, a recently widowed retired teacher, saw our ads and wound up taking most of the craft supplies. She plans to use them to engage kids in her community in creative projects this summer. She promised to make a sign — "Karen's Krafty Korner" — so Karen's legacy will live on. A fitting tribute to our incredibly generous, creative sister.

Amy Goyer is AARP's family, caregiving and multigenerational issues expert; she spends most of her time in Phoenix, where she is caring for her dad, who lives with her. She is the author of AARP's Juggling Work and Caregiving . Follow Amy on Twitter @amygoyer and on Facebook .

Also of Interest



See the AARP home page for deals, savings tips, trivia and more.