In One Word: Describe Your Mom
By Amy Goyer , May 11, 2012 09:34 AM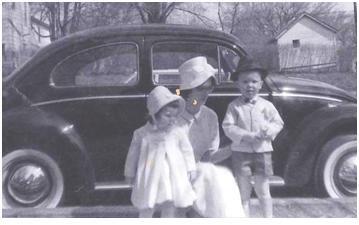 The Challenge: Describe your mom in one word.
The Result: A list of colorful (and some remorseful) adjectives that would even make the editors at Merriam-Webster proud.
We asked, you responded via Facebook and Twitter. You sent us pictures and explained why your mom, madre, mama or BFF was/is ________. I've counted them all and here's the Top 12:
No. 12: Best Friend. Many have such a close relationship with their moms that they consider them to be their best friend. Darlene goes a step further, and cheated on the number of words but we'll give her a break, sharing "my very best friend."
No. 11: Mom. Yes, several people simply use the word "Mom" to describe their own moms. Beth explains why, "Because she is the epitome of the word!!" Enough said. These moms have it all. We agree!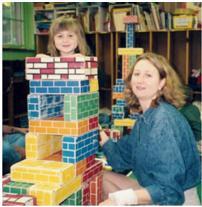 No. 10: Wise. Moms are "wise," "knowing" and "smart," according to our followers. Janet describes her mom as "the most wisest and most beautiful." Her mom is a lucky woman!
No. 9: Beautiful. I remember watching my Mom get ready to go to a party when I was a little girl, and thinking she was the most beautiful woman in the whole world. Many of us still feel that way. Other words in this category include "immaculate," "graceful," "elegant" and "pristine."
No. 8: Fun. For some followers, the fun they have or had with their mom sticks with them the most - moms are "fun," "funny," "festive," "witty" and "vivacious."
No. 7: Steady, Loyal. Many choose words that communicate a mom's ability to simply be there for us when needed: "Faithful," "loyal" and "dedicated."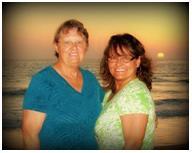 No. 6: One-of-a-Kind. For some followers, the mold was thrown away after their moms were born. "Irreplaceable" is a common word choice, as well as "unique," "unforgettable" and "precious." Twitter follower @hperez shares "Treasured. There's no one like her or more precious."
No. 5: Missed. Many share their grief and sorrow because their moms have passed on. "Missed" was a common selection. Facebook follower, Brenda, says her Mom is her "guardian-angel."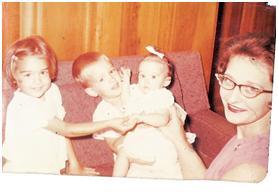 No. 4: Other-worldly. Followers share their thoughts of their moms as "spiritual," "prayerful," "virtuous" and "angelic" - several even say "God." Twitter follower Paul shares: "Saintly! She raised 3 sons while working fulltime as a Lutheran schoolteacher ..." "Angel" was another common word.
No. 3: Strength and Inspiration. Forty-seven people share words that illustrate their moms as towers of strength. Many choose "strong," but others included "tough," "assertive," "intrepid," "brave," "valiant," "bulldog," "formidable," "fearless," "determined" and "feisty." Wow. Those are some strong women! Margaret from the AARP Online Community picks "Commander-in-Chief." All hail to the chief!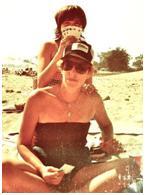 No. 2: Superlatives. Clearly many of our moms are superwomen who can do almost anything, at least that's the message from 81 of our friends and followers. "Awesome" is the most common word in this category, with "amazing" coming in second and "wonderful" third. Several concocted their own: Marie uses "Momnificent," and Twitter follower @TheConnilyn says "Fantabulous." Both excellent words!
No. 1: Loving or Caring. Tops, according to 86 people, are words that reflect a mother's "love," with 37 using that exact word. Others in this category include: "giving," "gentle," "nurturing," "supportive," "comforting," "accepting," "patient," "understanding," "caring" "compassionate" and "selfless." It's nice to know that in a changing world, some things are constant: We still most commonly value the traditional expression of a mother's love.
Want to see some of the responses? You can see them on Facebook here and on Twitter here.
Tell us below what's the one word you use to describe your mom or you can share with others in our Online Discussion Boards.
Follow Amy Goyer on Twitter @AmyGoyer and Facebook AmyGoyer1