8 Tips for a Great Family Reunion
By Amy Goyer , June 27, 2013 09:00 AM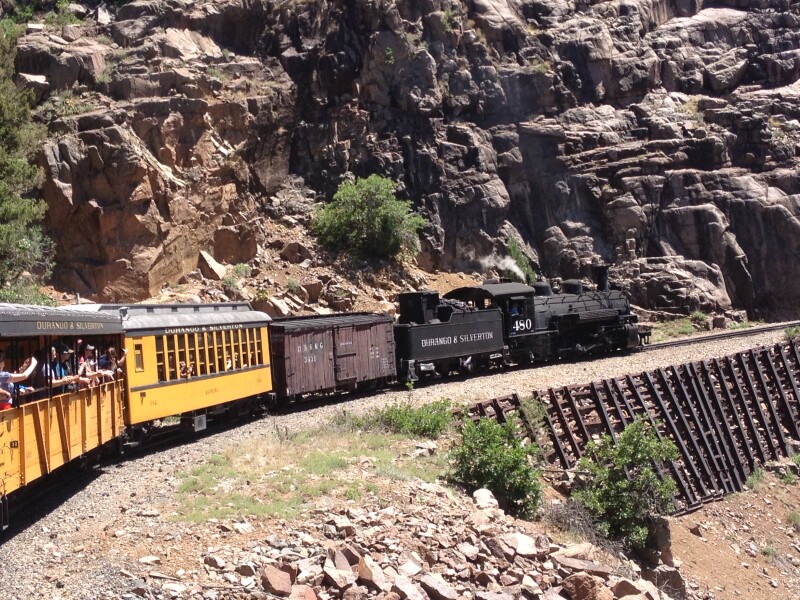 They were a boisterous group, the family I observed on the Durango- Silverton train recently while I was on vacation. They were laughing and telling stories and obviously enjoying their time together. I couldn't resist... I struck up a conversation with one of the young women and learned they were having a family reunion in honor of her mother's 70 th birthday. They'd rented a house that accommodated 17 people and gathered in Durango, Colo., coming from Seattle, Nashville, Phoenix and Minneaapolis. "We're having a blast," the daughter told me. (I secretly kind of wished I could join their party on the train!)
The encounter reminded me that this is the time of year when many families gather for their reunions. Here are some of my tips for having a stress-free, fun and memorable time when your family gets together.
Contest: Share your favorite one-tank road trip for a chance to win $100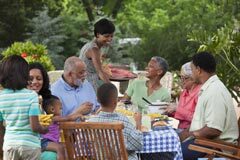 Plan ahead: Start at least 6 months and as much as 18 months ahead - the more complicated the reunion, the more planning time it takes. Remember that family members need time to plan vacation time off from work and also to save their money to attend.
Delegate: Don't try to do it all yourself - it's a FAMILY reunion so get the family involved! Draw on strengths, for example, does your aunt love to cook? She can organize the food. Got a travel whiz in the family? She can find a destination, reserve rooms and help people get there.
Location and length: A reunion can be an afternoon or a weeklong event. It can be informal in a relatives' backyard or a cruise or destination reunion like the family I met on the train. Find out what family members can afford and how much time is ideal. Remember that some can only handle so much family "togetherness" (everyone has different limits). Within your immediate family, plan how to communicate that you're ready to roll or at least get away for a bit without hurting anyone's feelings - a subtle signal can help!
Don't overplan: Some family members will want to just hang out and talk and reminisce or look at old photos, while others are bored with that and want to play games or go for a hike or a movie. Allow for some spontaneity.
Include all generations: Most of the time, adults plan reunions, so they plan things they want to do. Remember that kids may not know other family members or have the history you do, so plan fun activities. They will remember how much fun they had and that's what will motivate them to attend future reunions.
Communicate: Use technology to keep people posted and get them excited as the reunion draws near. Send out teasers and updates. You might want to create a family website to post details, as well as photos and family history updates after the reunion.
Get professional help: Hire a caterer if you don't have time to coordinate the food. Charter a bus. Hire professional entertainers. And for more complicated reunions, you can always hire an event planner to help.
Document family history: Reunions are a fabulous opportunity to interview family members about their lives and family history. You can make your own videos and take photos, or hire a personal historian (find one at personalhistorians.org) to create a legacy project that can be shared with future generations.
Enjoy your family reunion and let me know where your family gathers!
Photo Credit (left): Amy Goyer (Durango-Silverton Train)
Photo Credit (right): Ariel Skelley/Getty Images
Amy Goyer is AARP's Home & Family Expert; she splits her time between Washington, D.C. and Phoenix, Ariz. where she is caregiving for both of her parents who live with her. Her new book, AARP's Juggling Work and Caregiving, will be published this fall. Follow Amy on Twitter @amygoyer and on Facebook.
Also of Interest

Join AARP: Savings, resources and news for your well-being
See the AARP home page for deals, savings tips, trivia and more