More Americans Support Aging Parents - And Grown Kids
By Amy Goyer , January 30, 2013 09:42 AM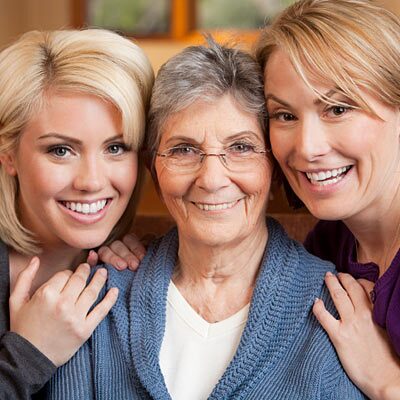 For many years, we've thought of the "sandwich generation" as people who are taking care of older parents while raising young children of their own. But that seems to be changing. Many people today are taking care of their moms and dads- and, increasingly, their grown kids who still need financial help. So even though their  nests are empty, their wallets are quickly emptying too.
According to a new Pew Research Center report released today:

Nearly half (47%) of adults age 40-59 have a parent 65 or older and are either raising a younger child or financially supporting an adult child over the age of 18.
Almost 40% say both the adult kids and their aging parents look to them for emotional support.
Pew found increasing financial burdens for this generation, with the biggest jump among those playing the role of primary supporter for grown kids:

In 2005, 20% of all Americans in their 40's and 50's had provided primary support to grown children and 22% provided some support (a total of 42%)

In 2012 those providing primary support rose to 27% with 20% giving some financial support (a total of 48%)
In 2005, 19% of all Americans provided some support to aging parents; in 2012, 21% did so.

Among middle-agers who have at least one child, most (73%) have provided some type of financial support to a child, compared to those who have a parent over age 65 - 32% have helped them out financially.
Maybe a more apt moniker is the Panini Generation"š middle-aged Americans are increasingly being pressed financially flat, and their grown children are putting the squeeze on.
Why is this happening? One explanation is the Great Recession and the slow recovery. Young people have had a hard time finding jobs that provide enough pay to allow for financial independence. There are other contributing factors, too, similar to those that have fed an increase in multigenerational living (education costs, later marriages, housing crisisis.) Indeed, many of these families may be in multigenerational households - but Pew did not include that information in the report. Nor did they mention grandchildren, but I wouldn't be surprised if they are part of the picture as well.
Not surprisingly, the majority of Americas support the notion of helping out family members in need: Pew found that 75 % of adults in the U.S. believe we have a responsibility to provide financially for aging parents if they need help. A smaller number (52% ), but still a majority, think it's okay for parents to help out grown children who need their support.
I tend to agree. As I see it, family is family - and in tough times those who have tend to help those who have not. But what worries me is that, if people are devoting their financial resources to taking care of grown children, how will that effect on their own financial stability and preparation for retirement?
Let's face it: When we're in our 40s and 50s, it's important to be boosting up our retirement savings. And if Baby Boomers and Gen X-ers aren't doing so, what is goingto happen when they are the ones who need support? Will the their kids be there to give back - emotionally, physically and financially?
I sure hope so