My Interview With NPR About Alzheimer's and My Dad
By Amy Goyer , May 20, 2013 06:00 PM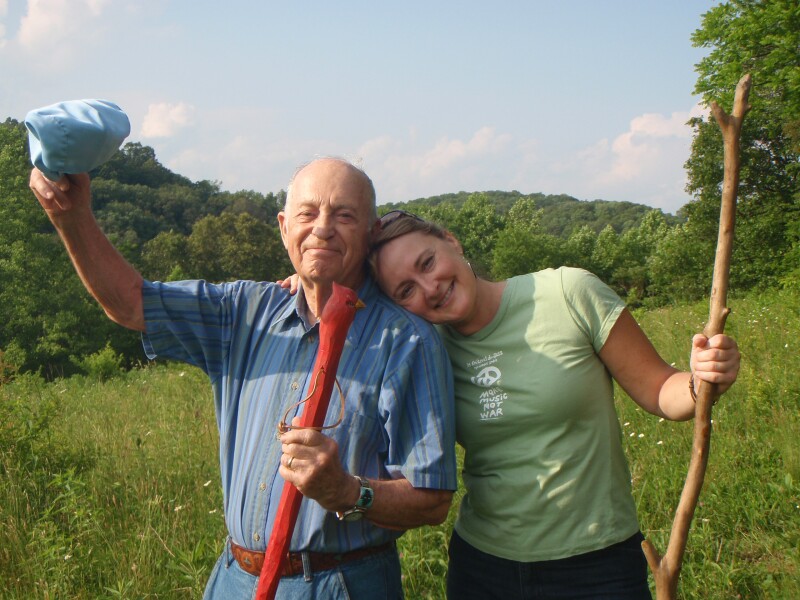 I recently spoke about my Dad with NPR's Jacki Lyden for their Weekend All Things Considered story on Alzheimer's disease. I told her it was a bittersweet experience for me. I started listening to the show as a young child with Dad, and there I was, 40 years later, at the NPR studio, talking about him and the ways that Alzheimer's disease is slowly robbing his brain.
The first few notes of the show's theme song immediately summon warm, secure "all is right with the world" feelings for me, transporting me to the backseat of our Pontiac station wagon as Dad drove home from his office where I had walked after school. He listened daily to the local NPR station for classical music, local interest programs and All Things Considered. He would have been so happy and proud for me to be on the show. Now, he still loves the music, but has trouble processing what he hears in the news programs. I may play the recording for him, but now it won't really register for him cognitively as it once would have.
Still, I know I'm doing what Mom and Dad want me to do when I share my caregiving experiences. He was an educator - a university professor of Communication and even had his master's degree in radio. My Mom was an educator too. We talked early on about my work and they both agreed that we have the opportunity to help others by educating them about our experiences.
As Jacki noted in the story, there are 5 million Americans suffering from Alzheimer's disease today, and that number will triple by 2050. Dr. Dorene Rentz, also interviewed in the story, says it's reached epidemic proportions. But she also offers hope with new treatments, and that's what I'm counting on.

Dad has always been an optimist, and in his honor, I haven't given up either - for Dad or for the future for me and my siblings, who may get Alzheimer's someday too. I still try new treatments and strive to keep him stimulated and engaged. It's not just about quantity of life, it's about quality of life. Today,
he is living with Alzheimer's
, not dying with it. As I said in the story:
"I'm not just trying to keep my parents alive; I'm trying to have a good life with them and live my life at the same time. There's still a lot of fun and a lot of surprises and just a lot of love. My parents are just very sweet individuals and I'm very lucky in that way."                                         - Amy Goyer

Listen here to the NPR Weekend All Things Considered story: Alzheimer's Cases Rise, But Hope Remains .
Amy Goyer is AARP's Home & Family Expert; she splits her time between Washington, D.C. and Phoenix, Ariz. where she is caregiving for both of her parents who live with her. Her new book, Juggling Work and Caregiving, will be published this fall. Follow Amy on Twitter @amygoyer and on Facebook .