Jackson on the Job: Service Dog Plays Crucial Role in Caregiving Team
By Amy Goyer , August 25, 2014 11:07 AM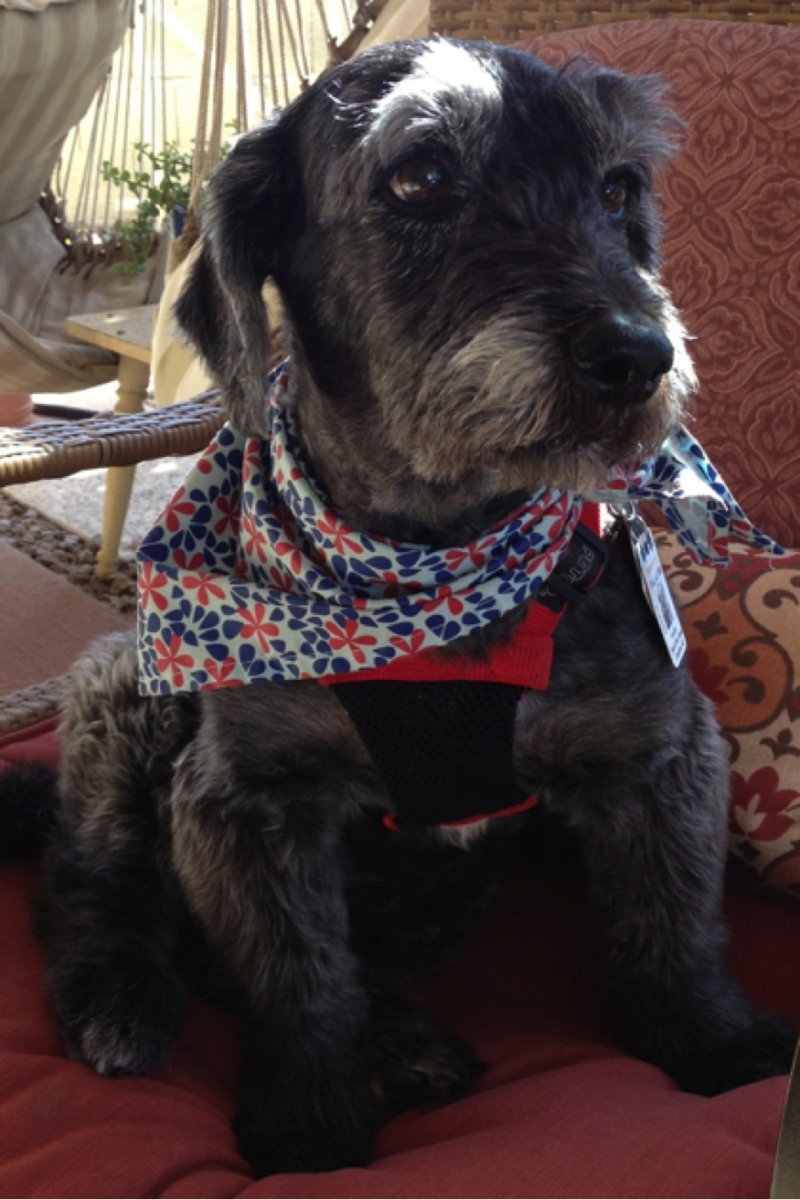 At less than a foot tall and under 25 pounds, Mr. Jackson might not seem like the powerhouse that he is in our family. His floppy ears and big brown eyes make him adorable, but it's the intelligence and sensitivity that are apparent through those eyes that have made him my constant, loyal and vital partner in caregiving for my parents over the past five years. As caregivers, we all need to build a caregiving team - no one can do this alone. But I couldn't have predicted the crucial role this four-legged team member would play. I can't imagine my caregiving journey without him.
>> 12 Foods That Are Sabotaging Your Sleep
My dad used to enjoy recounting the story of the first time he met his furry friend, a rescue dog who had some very hard times before he came to us. Dad used to say, "He saw me and jumped up on my lap and that was it; he knew he was just exactly where he was meant to be." So true. He came to us with the name of Jack, but in the first hour my dad declared, "I believe his name is Jackson, Mister Jackson - not Jack. He deserves a more dignified name."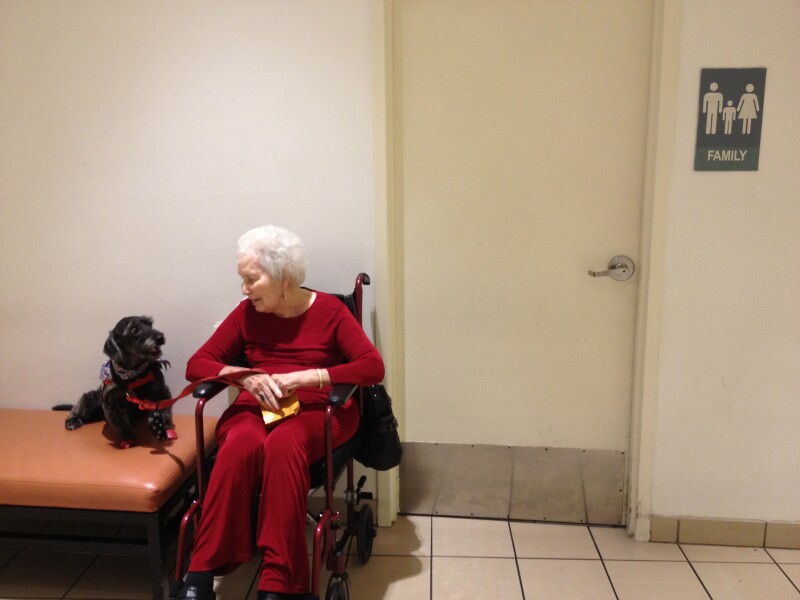 Mr. Jackson's service to my parents has changed over the years according to their needs and abilities. Both of my parents have had hearing impairment, so he alerted them to knocking at the door or someone in the yard or on the porch. My mom had many falls, and more than once Mr. Jackson woke Daddy up at night, alerting him that Mom was on the floor and couldn't get up. She could have lain on the floor for hours otherwise.
As Dad's Alzheimer's disease progressed and his vision worsened, Mr. Jackson accompanied him on all of his walks around the senior community where they lived for three years. If Daddy got lost or went into the wrong building, Mr. Jackson directed him back home. Mr. Jackson even kept an eye on Mom and Dad's neighbors. Once we were taking a walk at dusk, and Mr. Jackson spotted a man lying on the ground far across the courtyard; he persisted until we too saw him and rushed to his aid.
>> Get discounts on health services with your AARP Member Advantages.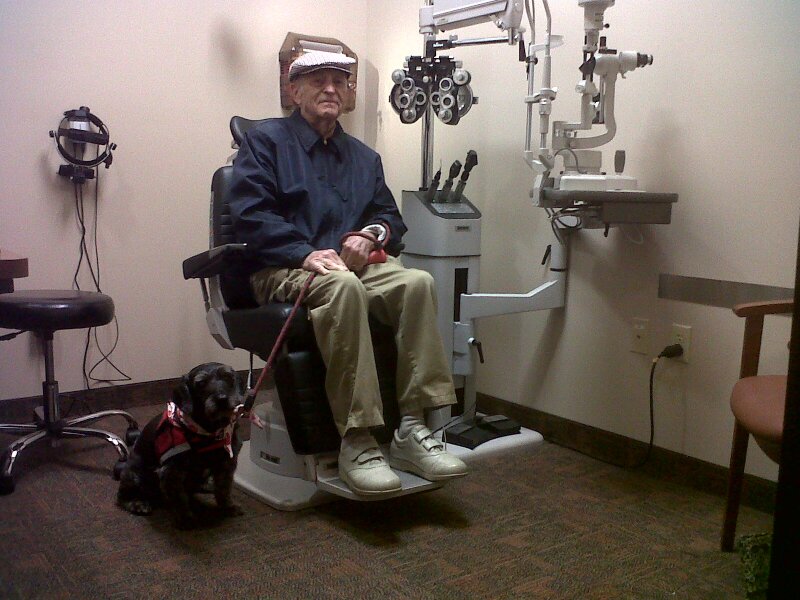 Dad has become anxious when he goes to doctor appointments or otherwise ventures out into the community. But with his hand on Mr. Jackson's leash he is visibly relaxed and more secure. As a result, my Facebook friends joke that Mr. Jackson has a more active life than they do! When Mom was still living, he sometimes watched over her while I helped Daddy in a public bathroom or vice versa.
I felt confident that no one would ever bother either of them under his watchful eye. At home, wherever you'll find Daddy, you'll see Mr. Jackson nearby, keeping an eye on him. He lets us know when Daddy gets up from his chair and often lies on the back of Dad's recliner with his paw on Dad's shoulder like a sentry guarding his post.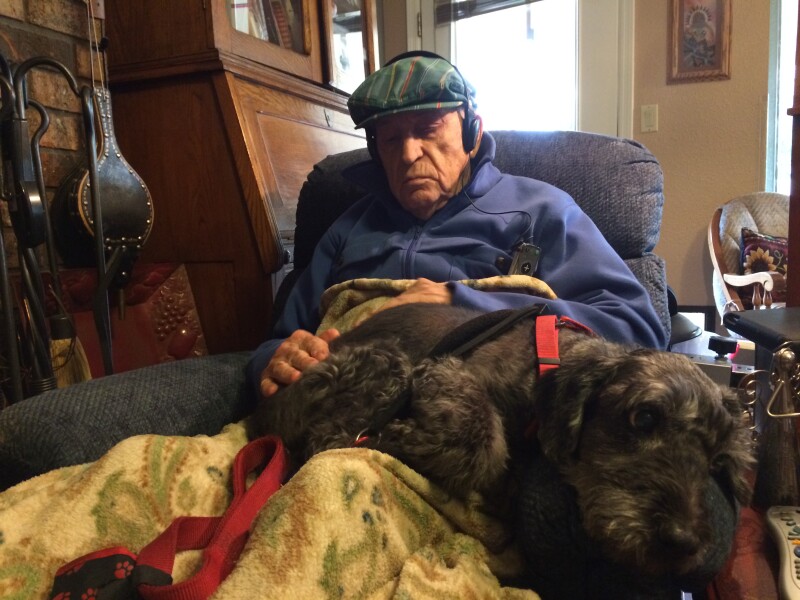 As Dad's memory changes, my Mom's name and Mr. Jackson's are the last he remembers. But at times lately, I can see him grasping for his four-legged buddy's name - which is, in some ways, more difficult for me than knowing Daddy rarely says my name anymore.
I see our wise, sweet little soul, now almost 12 years old, aging alongside Daddy. He has developed some health problems himself, adding to my caregiving responsibilities. But that doesn't stop him from looking out for Daddy. No matter what, our little guy will always be Mr. Jackson ... on the job.
Resources
Download my free AARP ebook, Juggling Work & Caregiving, for more information about the role animals can play in caregiving. These organizations may provide animals and training for individuals or for professionals, volunteers or facilities:

Also of Interest

See the AARP home page for deals, savings tips, trivia and more