Cool New Tech Gifts for Grandkids at CES
By Amy Goyer , January 09, 2013 01:17 PM
Calling all grandparents! My first day at the Consumer Electronics Show (CES) in Las Vegas has proven to be pretty overwhelming but also totally exciting! The most fun I had today was checking out some of the cool tech items geared for kids. There are literally hundreds of toys, learning tools, games and other entertainment for kids on exhibition here. As I went through the exhibit hall, here are just a few items I loved in a variety of price ranges - perhaps the next gift for your grands?!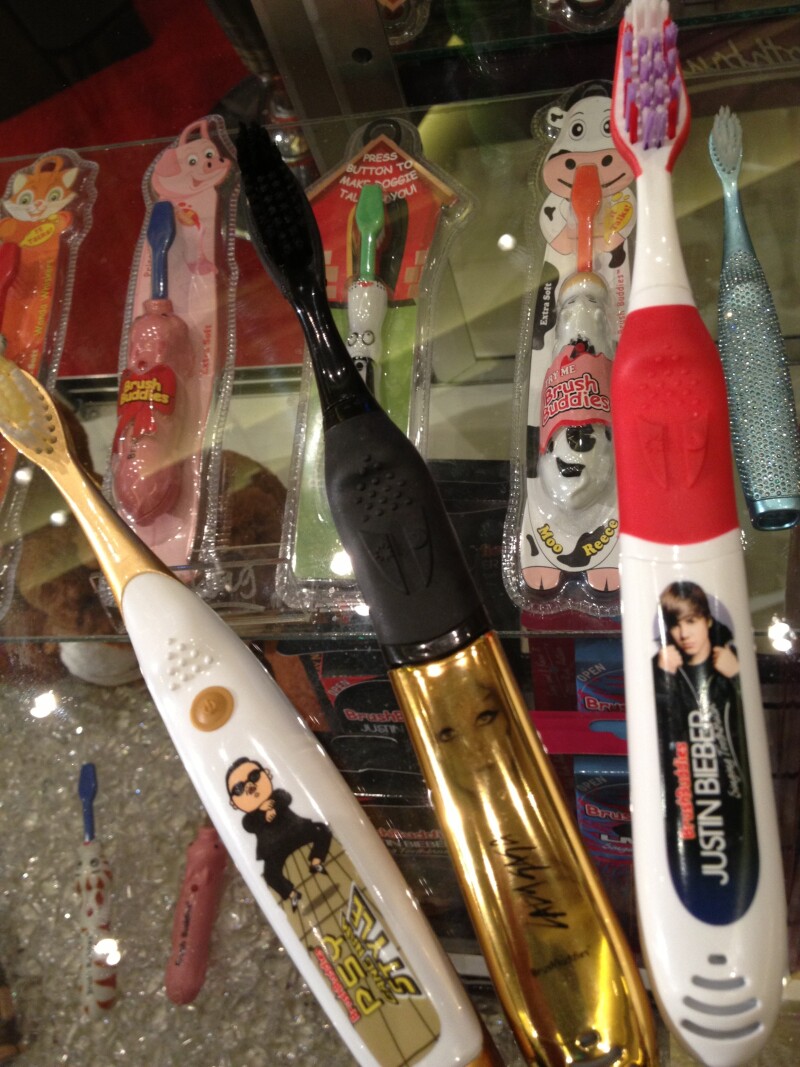 Brush Buddies - Have a tough time getting the kids to brush their teeth for the recommended two minutes? Brush Buddies makes oral hygiene fun with a variety of products including talking, poppin, animal and my favorite: singing toothbrushes. Two minutes of songs from LMFAO, Lady Gaga, One Direction, Psy (Gangnam Style) and of course, Justin Bieber for $9.99.
Artsee Studio - An interactive art creation station for the kids using the iPad and turning pictures into animated games and activties. Simply snap your iPad into the sturdy interactive case and kids use tools provided. Comes with 5 games and 3 themes: Safari, Underwater and Urban (more can be downloaded.) You can even import your photos and the kids can enhance them with animations and color. Targeting ages 3+, app can be geared to different age groups. Available online in 2 weeks and look for them in stores this spring at SRP of $24.99.
Leappad2 - Leapfrog has done it again with their new version of their touch-based learning tablet. Used for educational games, books, music, video it comes with 5 apps (over 400 are available to download) and has front and back cameras and video recorders. Apparently it was a hot item for Christmas this year - Amazon is currently sold out but more will be available in the next month, and you might still find them in local stores. At around $100, I'm told it's "indestructible" - just what you need for active kids ages 3-9.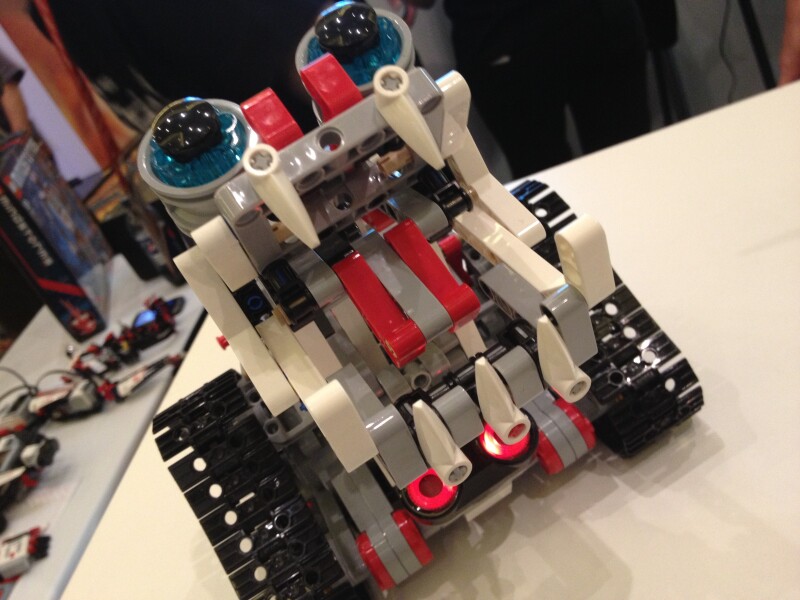 Lego Mindstorms - Mindstorms bring Lego to life. These are just beyond cool. Mindstorms help kids play their way into robotics. New hardware, "intelligent bricks", wifi, sensors and beacons are added to good old fashioned LEGOS to give the robots more personality and character. The new 3 rd generation Mindstorms will be available in the second half of 2013 at about $350. It's a hefty price, but you can build 17 different robots from the kit, and with imagination - who knows how many more! An edition will also be available for classrooms that comes with a curriculum.
Photo Credits: Amy Goyer