4 Tips for Long-Distance Caregivers
By Amy Goyer, January 21, 2016 01:00 PM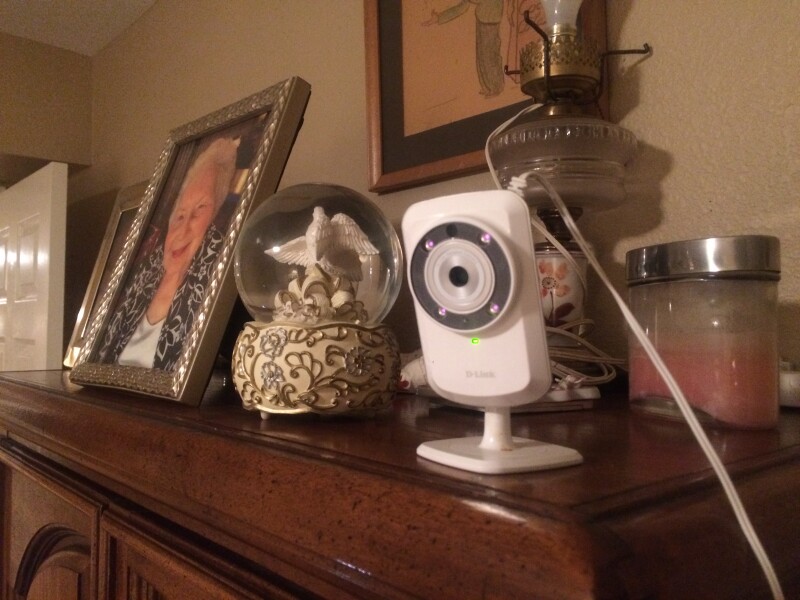 I have been both a live-in caregiver and a long-distance caregiver. In fact, currently, I'm really both. My dad lives with me (as do my sister and her two sons at the moment), and I also travel for work, about a week every month. I've learned to manage my loved ones' care no matter where I am. Here are some of my tips for other long-distance caregivers.

1) Include local people on your caregiving team. My paternal grandparents lived in South Bend, Ind., near no other family members. We had to manage their care via telephone and intermittent in-person visits. We relied heavily on the area agency on aging, home care providers, church members, my grandmother's hairstylist, yard and chore services, house cleaners and neighbors. They were our eyes and ears on the ground. Other team members may include gatekeepers (like postal carriers, gas/electric company, police and fire departments), animal care providers and geriatric care managers.

Organize and share crucial info with family and caregivers — Download AARP's Caregiving App »

2) Continually reassess and monitor your loved one's situation. It's crucial to watch for any changes in needs and abilities. You'll assess when you visit, but enlist your local caregiving team to watch for red flags, such as significant weight loss or gain, mail piling up, a dangerously cluttered house, car accidents, decreased personal care, repeated falling or increased isolation. If your loved one lives in a facility, ask for help in monitoring similar things, as well as the status of the facility. Make sure the individual is getting the care you expect, and adjust your caregiving plan, increasing support as needed.

3) Be realistic and creative about what you can do from a distance — and do it. Living far away absolutely does not mean you can't contribute. When I lived full time in Washington, D.C., and my parents lived in Phoenix, I managed their finances while my sister Susie, who lived nearby, took them to doctor appointments. Later, my sister Karen was in poor health and couldn't travel to see my parents, so I asked her to call them every day. She did so faithfully until two days before she passed away. Now, Susie lives in California and calls every day, and I also call when I'm out of town. Those short phone calls can boost Dad's mood and change the course of his day. Other tasks that can be done long distance include:

Calling doctors or service providers
Scheduling appointments
Contributing financially
Researching medical conditions or treatments, as well as care options
Locating and ordering gadgets and supplies
Organizing paperwork for taxes
Ordering gifts for relatives or care providers
4) Take advantage of technology. The way I manage and provide care from any distance (whether on the other side of the house or 2,000 miles away) has been completely transformed by technology. A recent AARP report estimated that the caregiving market will be $42.9 billion in 2016 and as high as $72 billion by 2020 — and much of that growth will involve technological solutions. Caregivers like me always seek ways to provide care more easily, effectively and cost-efficiently; long-distance caregivers especially need tech solutions. Check out my post about some of my favorite gadgets, and think about these handy tools:

Video chat (such as Facetime or Skype), to prevent isolation, increase socialization or virtually attend doctor appointments
Video cameras and motion sensors, to monitor safety
Medication monitors, to alert you when meds are or aren't taken
Personal safety monitoring (aka medical-alert systems), for immediate help in an emergency
GPS tracking (both personal and for the car) using a cellphone or other tracking devices
Caregiving apps, to coordinate care and communicate with team members
Smart-home systems, such as remote door locks, that you can lock or unlock from a distance or program for care providers at certain times
Get discounts on prescriptions, health exams, eye care and more — AARP Member Advantages »

You'll find more information for long-distance caregivers in my book, Juggling Life, Work and Caregiving, and tune in to AARP Live on RFD-TV on Thursday, Feb. 18, when I'll share more of my tips in person!

Amy Goyer is AARP's family, caregiving and multigenerational issues expert; she spends most of her time in Phoenix, where she is caring for her dad, who lives with her. She is the author of AARP's Juggling Life, Work and Caregiving . Follow Amy on Twitter @amygoyer  and on Facebook , and for ongoing caregiving support from Amy and AARP text AMY to 97779.

Also of Interest

See the AARP home page for deals, savings tips, trivia and more.