5 Ways to Survive a Road Trip with the Grandkids
By Amy Goyer , June 22, 2012 08:30 AM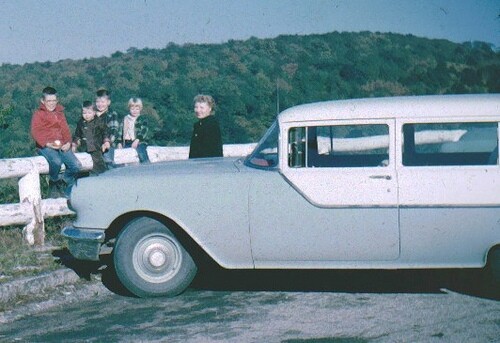 It's that time of year again: School's out, the pools are in full use, the heat is on and so it's time for the annual traveling with grandkids blog! So get out the suitcases, sunscreen, ear plugs and patience ... and let's hit the road.
This summer, researchers are finding that the majority of travelers are planning to drive to their vacation destinations. While saving some cash is great, it may mean longer transport time ... also known as more time spent answering the question, "Are we there yet?!"
Learn how to prepare for and save on your next road trip »
Here are a few tips for keeping the kids from bursting at the seams in the confined space of the family magic-carpet-on-wheels during your multigenerational vacation. You and the grandkids won't just survive this annual rite of summer - you'll make it fun, quality time together and, hopefully, keep your sanity too.
Here's the key: keep 'em entertained over the long haul.
Play travel games that don't require any gear. Remember the license plate game where you try to identify a plate for every state? Twenty questions is a good one too, or bring along a Mad Libs and fill in the blanks together. You might try a deck of conversation-starter cards or make your own list of questions - build in some laughs if you do. You'd be surprised at the revelations that can occur on a family road trip!
Music can be therapy on family vacations. It's a great mood-setter. Think: "Born to be Wild" as you pull out of the driveway or relaxing music when tensions get high and everyone is worn out. Ask the grandkids to bring along their favorite tunes or make a vacation mix. Take the time to listen and ask what they like about their music and try to find something you like about it and they will be impressed. You can be the cool grandparent, at least for a day! You might even be able to introduce them to some of your classic tracks. Don't forget the traditional family sing-a-long; it's a great tool -- especially with young kids. You may get sick of "Old MacDonald" but you can come up with some funky animals to keep it interesting.
Plug in. Electronics may be a big help in the car, but use them wisely; don't let them run the show. I'm a big fan of the portable DVD player or tablet for reading or watching movies on road trips. For long trips it will keep the kids occupied and allow the non-driving adults to snooze a bit. Portable electronic games can also work in the car. Earphones and volume adjustment are a must if everyone can't agree on the film of the hour or if you don't to be driven wild by the constant dinging of the games.
Get discounts on hotels, airfare, car rentals and more — AARP Member Advantages. »
Bring healthy snacks and water. Too much sugar and you'll have kids bouncing around the car. You might map out a roadside rest or park to stop for a picnic along the way rather than opt for a restaurant for meals. The kids can burn off some steam with a little outdoor time and come back to the car ready to cool off.
Talk to me. Don't spend the whole trip with each of you focused on games, books or movies. It's a great time to actually talk to each other! I know, it's an old-fashioned concept but might actually be fun and help you bond and there is no place else to go in a confined space.
Follow Amy Goyer on Twitter @AmyGoyer.
Photo: Hugo90 via CreativeCommons.org.