Immunizations: A Family Affair
By Amy Goyer , January 16, 2013 02:20 PM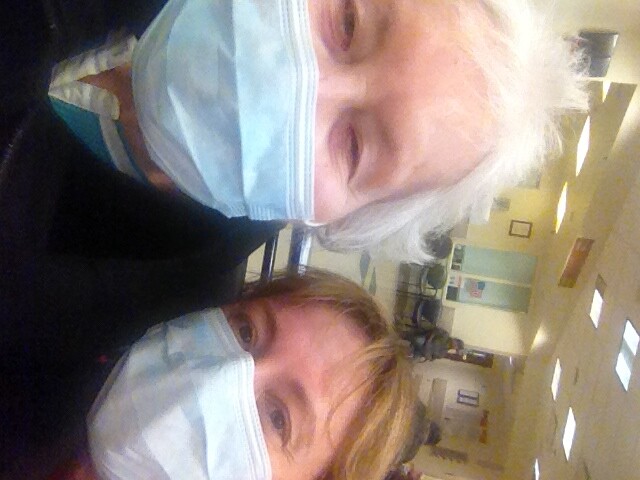 A visit to the emergency room with my Mom yesterday reminded me that flu season is paying an early, and unwelcome, visit this year. Our hospital, along with so many across the nation, was crowded with those suffering from the flu. We wore masks, offered as we registered in the ER, the entire time we were there ... just in case.
Last year saw fewer cases of influenza reported than ever before recorded - primarily due to a higher number of people getting influenza immunizations. A scary, and too often deadly, battle with swine flu the prior year seemed to spur more to get flu shots last year. Unfortunately, many hadn't taken that step this time around when a different strain of the flu started hitting late in 2012. Now, many states are reeling and hospitals struggling to keep up with the number of people hit hard by the flu.
So the question on everyone's lips is: Have you had your flu shot?
I'm actually wondering about other immunizations too. Turns out there are other immunizations besides the flu shot that aren't just for kids.
Have you and/or those you love had their pneumococcal disease (pneumonia) or zoster (shingles) vaccines? What about the Tdap? I recently learned that, instead of just a tetanus vaccine, the Centers for Disease Control (CDC) recommends adults over the age of 19 get a Tdap vaccine - tetanus, diphtheria and pertussis - once, then a Td (tetanus and diphtheria) booster vaccine every 10 years. Pertussis is also known as whooping cough - I thought that was just for babies! Apparently, as we age, our immune systems weaken, leaving us at greater risk of infection - which means vaccines may be more important than ever. That's why there are a number of vaccines recommended for those over the age of 50.
In a recent survey of attendees at the AARP Life@50+ Member Event in New Orleans, La., 16% said they didn't know if their family members were up to date on immunizations, but 80 percent reported they believe their loved ones have had all their recommended vaccines. The snapshot of Life@50+ attendees indicated that about 70% reported their families get their flu shots and 74% say family are up to date on tetanus vaccines. But only half of attendees under 65 and about 60% of those over age 65 say family are protected against pneumococcal disease. Attendees were less likely to say their families are immunized for diphtheria, whooping cough and shingles.
Some families decide not to get immunizations for personal reasons, but they often take other extra precautions. In our trip to the ER yesterday, I noticed some staff wearing masks, and found out they are required to do so if they opt out of getting a flu shot.
So this year when you make the decision about whether or not to get a flu shot, it's a good time to ask your doctor about other recommended immunizations - for you and for the rest of your family. Whether you are caregiving for older or younger family members, it's a good idea to get the information and make educated decisions. And grandparents: remember two things:



You are a role model for the rest of your family as you take care of your own health.

Your grandchildren may be at higher risk for flu and other illnesses, so keep that in mind when you make decisions about your immunizations - you could risk exposing them to something that could make them even sicker than you.
And hey - wearing a mask never hurts - it's quite a fashion statement too!