7 Tips for Safety When Loved Ones Travel Alone
By Amy Goyer , May 06, 2013 07:55 PM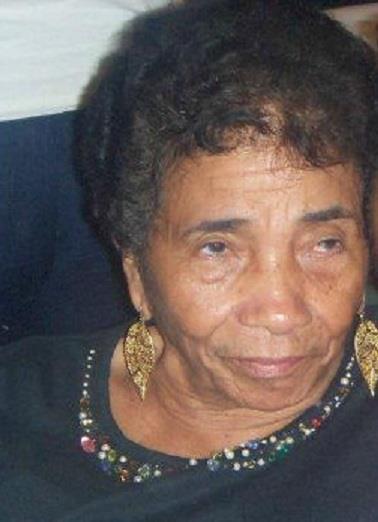 My heart is wrenching for the family of Victoria Kong, an 83-year-old woman who recently traveled by herself from Barbados in the Caribbean to Reagan National Airport in Washington D.C. Somehow, she got off the plane and bypassed a wheelchair that her family said they had arranged for her. Airport cameras caught her in the taxi line, but later captured images of her walking away from the airport along the river path.
On Monday, her body was found in the Potomac river.
Details of exactly what happened are still unfolding, but news reports say Kong suffered from some level of dementia. Clearly, she was not able to navigate the logistics of air travel by herself. I suspect her family thought they had the bases covered by ordering a wheelchair for her at the gate, but sadly that wasn't enough.
If your older loved ones are traveling alone, there are precautions and services you, as their supporters and caregivers, can take advantage of to ensure their safety.
1. Prepare for security: The Transportation Security Administration (TSA) has a TSA Cares Helpline 1-855-787-2227 you can call for information about what to expect for those with disabilities or medical conditions when they go through security screening.
2. Plan ahead: Call the airlines, bus or train company and fully explain your loved ones' medical conditions and disabilities. Request wheelchair assistance as well as onboard assistance. Be sure to ask how boarding will take place - if there will be stairs, it may be impossible for your loved ones to manage even with assistance.
3. Make it direct: A direct flight, train or bus trip with no stops or layovers is best as it lessens the complications and chances of your loved ones getting lost or missing a connection. It may cost a bit more, but is well worth it for your loved ones' safety and comfort and your peace of mind.
4. Get wheelchair assistance : Most airlines have wheelchairs available at curbside check-in and at the ticket counter inside the airport. Not only does the skycap (or wheelchair attendant) push the wheelchair and help manage the bags, they will help your loved ones get through the security screening much more quickly and easily. If requested, the skycap will stay with your loved ones until they get on the plane. You can request that a wheelchair meet your loved one at their destination gate as well. There is no additional fee for this service, although you may want to tip the attendant.
5. Accompany your loved ones to and from the gate: Just as parents can go through security with unaccompanied minors in order to ensure they get on or off the plane, you can accompany your older loved ones. You can call and ask the airlines about this ahead of time, or simply ask for a "gate pass" at the ticket counter. Allow plenty of time for this process - if you're checking your loved one in last minute it could slow things down. You'll need proper ID and you'll have to go through security as if you were flying yourself. Make arrangements ahead of time if you're meeting your loved ones after their flight lands; it may be trickier to get the gate pass if they are not with you. Taking this step would have made a big difference for Kong's family; they probably weren't aware they could do this.
6. During the trip: If you've requested onboard assistance for your loved one, that should ensure they receive help if needed during the trip as well as their safe transfer to the wheelchair attendant at the other end. Keep in mind, flight attendants can help on the plane if their assistance is requested, but not after your loved one deplanes.
7. Anchors at both ends of the trip: Kong's apparent confusion and disappearance underscores the need to arrange for family, friends or a paid caregiver to help loved ones not only at the onset of a trip to help them get through security, but also to meet them as they get off the plane, train or bus. If your loved ones have any cognitive impairment (dementia, including Alzheimer's disease or short-term memory loss), this is a must, and you should take other precautions as well to ensure their safety (and perhaps they shouldn't travel alone at all). Even if they don't, travel can be exhausting - anyone can get flustered and confused, so don't take a chance. If you can't travel with your older loved ones, you owe it to yourself to help on either end as much as possible. This is a matter of safety, and could be a life-or-death decision.
Amy Goyer is AARP's Home & Family Expert; she splits her time between Washington, D.C. and Phoenix, Ariz. where she is a caregiver for both of her parents who live with her. Follow Amy on Twitter @amygoyer and on Facebook.