Is Your Loved One Really Getting the Care You Expect?
By Amy Goyer , March 07, 2013 02:00 PM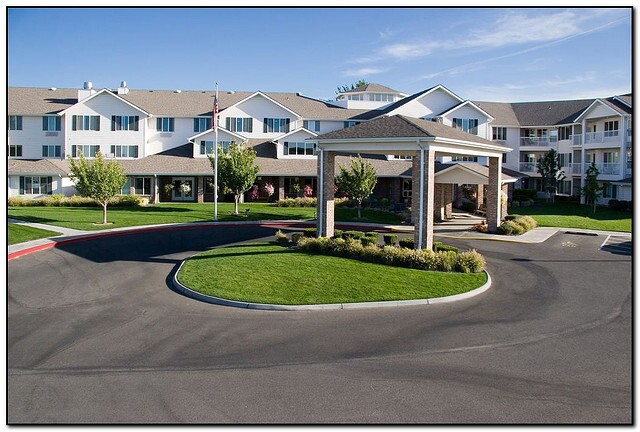 Recently, there has been a great deal of controversy about an employee in an independent living facility in California who refused to do CPR on a resident, citing company policy forbidding her to do so. The resident later died, sparking many questions about types of facilities, the kind or "level" of care provided and their policies. Several investigations have been launched as a result of the incident. The facility at first said the employee followed policy, but later released a statement saying, "The incident resulted from a complete misunderstanding of our practice with regards to emergency medical care for our residents."
As I monitored the story via online and TV news, Twitter and Facebook, I realized that many people don't fully understand the levels of care in senior housing. They don't know about the extent of individualized supervision and support offered, or the wide variety of policies in place in these facilities. Whether that independent living facility had a policy in place preventing staff from administering CPR or not, it brings up this question for caregivers: Do you know what your loved one's facility would do?
This is the first of a two-part post that I hope will help caregivers, as well as their loved ones who live in facilities, sort all of this out. First, I'll outline 6 types of facilities your loved one might consider - or already be living in. My next post will address the information you need to get about care and policies.
There are many different levels of care and options when it comes to senior living facilities. Staffing, services and policies can vary greatly. Be aware that there are varying names for these levels of care in different states, as well as varied state regulations and monitoring systems. These are a few of the common types:

Independent Living - Residents have their own apartments and live independently, with some services provided such as meals, housecleaning and activities. Some (not all) have security and others offer some personalized services that they charge for on an a la carte basis, meaning you pay for each additional service on top of the base fees. These services may include medication reminders, help with bathing, laundry, etc. There may not be any medical professionals on staff. There is usually very little supervision because residents are able to live independently. Many residents in this type of facility may still drive, work and go out on their own.
Assisted Living - This is a step up in care from independent living, but services and costs offered can vary greatly. Personal services may be included in a flat fee but they are often offered on an a la carte basis. Assisted living offers just that - assistance and not much more. Generally, staff will provide assistance in the morning and evening with bathing and dressing as well as medication management, meals, some activities and there are varying levels of supervision at other times. Don't assume someone will be checking on your loved one all day, or that staff will be at your loved one's beck and call. A resident will have a call-button to get help, but in reality I've observed response time can be as much as half an hour. It's really not 24-hour hands-on care or attention. For most facilities, residents can still come and go as they please so don't assume someone will know if your loved one wanders off.
Skilled Nursing - Often referred to as "nursing homes," residents in these facilities require a higher level of medical care. They offer meals and activities like other levels of care but more supervision (at least in theory.) Residents capabilities will vary - some will be bedridden, others will be up and about. Residents have call buttons, but again, I've seen it take as much as half an hour before someone responds. They are often short-staffed (even if they meet state standards) and not able to provide as much attention to your loved one as you might like.
Memory Care - Many facilities have a special program for those with dementia. They offer meals, activities, assistance with bathing, dressing and medications, and there is generally a higher staff-to-resident ratio and more supervision. The most important features here are security measures to ensure no one can leave the grounds and get lost. But again, don't expect your loved one will have someone constantly by their side unless you hire a private-pay aide.
Continuing Care Retirement Communities (CCRC) - These usually, but not always, include all of the previous levels on one campus. Residents can move between levels of care as needed. These facilities often offer some extra services to those in independent living because they do have nurses and other staff on the campus.
Group Homes or Board and Care Homes - A neighborhood home setting in which several people are cared by the homeowner or staff who live there. The services offered vary greatly in reality, but they offer meals and usually help with bathing, dressing and medications. Some activities may be offered. They may offer more one-to-one care because they are smaller, however they may offer less because they have fewer staff. The attention your loved one receives may vary a great deal from home to home.
Wherever your loved one lives, make sure you get a realistic picture of the level of care and supervision for your loved one, as well as the quality of life and the facility's detailed policies. Never assume your idea of care is the reality. AARP has lots of great information about all of these housing options and more in the online AARP Caregiving Resource Center.
My next post will outline key questions to ask to ensure you fully understand what will - and won't - be offered for your loved one, regardless of their level of care or type of housing.
Photo Courtesy of virtual_tourguide