Caregivers Are Liberators
By Guest Blogger , October 31, 2013 03:22 PM
by Paul Tobin
"You need a caregiver." These are words that no person wants to hear, much less admit to themselves. Most of us are fiercely protective of our independence and the prospect of requiring assistance from a caregiver means a loss of freedom. The feeling is even greater in the military and veteran communities, where asking for help is perceived as weakness or burdensome on others.
I shared that view when I began needing assistance with everyday tasks. Now, after living 20 years as a quadriplegic, I recognize that asking for help and having a caregiver when appropriate can be liberating.
My need for a caregiver was instant. One minute, I was a young officer in the U.S. Navy. The next, I lay in an emergency room with a broken neck, completely unable to move below my shoulders. After eight months in VA hospitals I regained some independence. My prognosis, however, was grim: I would never regain full use of my hands or arms and I would never walk again.
Since my injury, I have used family members as caregivers as well as paid caregivers (also called personal care attendants). I have learned that getting the right mix of assistance when needed can be very empowering. Through assistance from VA, I have been able to work continuously for the past 17 years as an advocate for disabled veterans and all Americans with disabilities. Like many people, I need help with certain tasks while I am independent with others.
Simply put, caregivers are liberators. Without being too graphic, quadriplegia involves much more than being unable to walk or not having full use of my arms and hands. Caregivers help me with tasks such as laundry, meal preparation and tasks that require fine motor skills that I lack. They also help me with personal care, minimizing my risk of injury if I were to do it on my own.
Nobody likes to think of himself as dependent upon others for simple tasks. For a long time, I resented my caregivers as if they were somehow robbing me of my independence. Today, I recognize that asking for help maximizes my independence and quality of life.
VA has resources that can help caregivers for veterans. VA provides respite, training, a caregiver support line and other resources. You can find more about the resources available through VA here.
Photo credit: iStock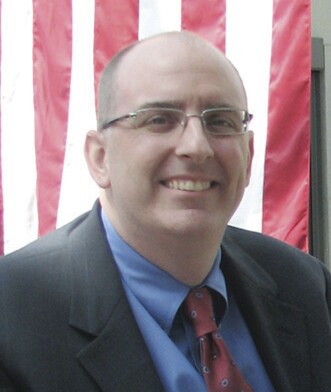 Paul Tobin is the president and CEO of the United Spinal Association, the largest membership organization in the United States for people with spinal cord injuries and disorders .