What Are Ancillary Services and How They Can Help You
By Patti Shea , March 05, 2012 06:13 PM
Editor's note: This is last in a series of posts by guest blogger Michelle Seitzer on housing options for caregivers. For a series recap, please see links below.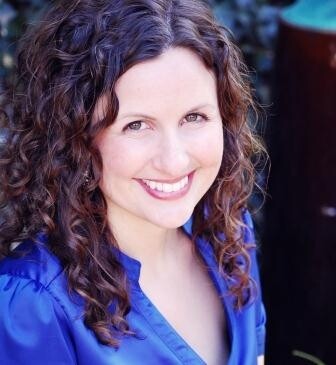 Senior care and housing clearly encompasses more than just retirement community condos and assisted living suites. Yet even beyond the levels of care covered in this series, there are several additional services that often "wrap-around" or supplement other types of care. Most are provided at home or within another setting (like a nursing home), though there are free-standing adult day centers and hospice care centers.
Each of the following services vary in terms of who licenses and provides care, but regulations are usually determined by the state department entrusted with oversight (Department of Aging, Department of Health and Public Welfare, etc.); employee qualifications may be driven both by state regulations and provider requirements. Though it may not be mandated, several of these programs are also accredited by private organizations.

Adult day care (or adult day services): For caregivers who still go to work but feel that a loved one needs supervision or could benefit from engaging with others during the day, adult day services may fit the bill. ADS is also a great option for caregivers who need respite (a break) or time for medical appointments and errands of their own.
Hospice and palliative care: These terms refer to specialized care and support for seniors at the end of life or with a terminal illness. Get to know what services a hospice care agency provides via the National Hospice and Palliative Care Organization site (NHPCO.org).
Home care: Though it was covered briefly in a few of the prior posts (learn more here), it is important to note that the home health care industry runs the gamut from companion services to skilled medical care -- whether you need someone to pick up groceries, drive a loved one to the doctor, do laundry, provide diabetic or cardiac care, change dressings on a wound, or administer IV therapy.
Therapy: A discharge planner or physician will often recommend a period of physical or occupational therapy following release from the hospital after an extended stay or illness. These services can be provided at home, but some choose a facility that provides rehabilitation services on-site (nursing homes). Therapists may also visit those who require services in assisted living or independent living. Several informative articles about the benefits of occupational therapy for seniors are available via the American Occupational Therapy Association site.
The majority of ancillary services are private pay only, though some seniors may qualify for assistance through various federal, state and local programs (the Family Caregiver Support program, for instance). Check with your local Area Agency on Aging for details. The Centers for Medicare and Medicaid Services offer two in-depth guides regarding Medicare coverage of hospice and home health. Access them via the links below:

Visit Eldercare.gov to start the search or visit the Area Agency on Aging (AAA) serving your county to find out what services are available. The AAA is a "one stop shop" resource that connects seniors to local programs like Meals on Wheels, senior centers, county transit options, and more.
Thanks for following the series! We hope the information has guided your planning and decision-making around senior care. Here's a recap just in case you missed any posts:

Editor's Note: Michelle Seitzer has blogged for the senior living search site SeniorsforLiving.com since 2008, and is the co-moderator of #ElderCareChat, a bi-monthly Twitter-facilitated discussion group for family and professional caregivers passionate about quality senior care.