Caring for Our Veterans
By Elaine Ryan, November 16, 2015 09:47 AM
My Pop, who served in the Navy during World War II, was fond of sharing stories of his military years, and they always started out with the phrase, "When I was in the service of my country, fighting for mankind...." It reminded his children and grandchildren of the magnitude of the war and the sacrifice millions made.

Last week, as we took time to thank and recognize veterans like Pop, I also thought about all the family caregivers who help them: the mothers, fathers, wives, husbands, children and others who care for our heroes. They manage medications, cook meals, provide transportation, perform complex medical tasks and so much more. While they wouldn't have it any other way, this isn't an easy job.

Veterans Day: A time for caring and giving thanks »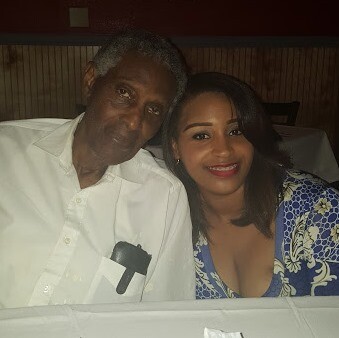 Britnee from Louisiana cares for her father, Percy Sr., a 90-year-old World War II veteran. Since Percy's Alzheimer's diagnosis, Britnee has helped her father with shopping, cooking, transportation, managing his medications and more — all while raising her 2-year-old son and working full time.

"I have had many challenges. My hardest challenge is my dad (laughs). He is so independent. He is usually the one helping me and others, but now it's his turn to be helped and he hasn't quite accepted that."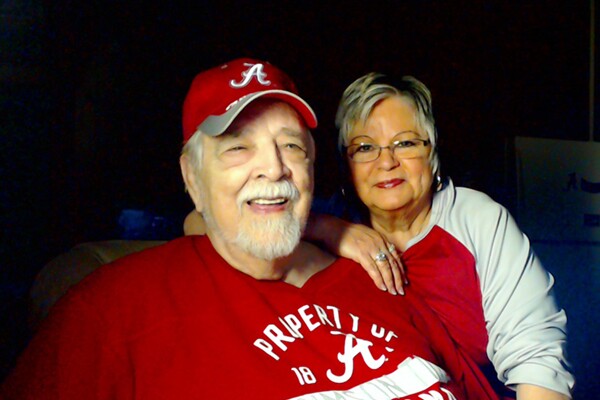 Judy from Alabama cared for her husband, a veteran, round-the-clock until he passed away this year from colon cancer and leukemia.

"It is hard at times, tiring, and a mental strain, but worth it all when they look up at you with love in their eyes."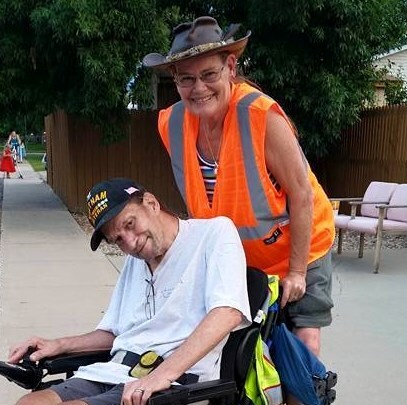 Lynn from Colorado cares for her husband, Randy, who served in the Navy during the Vietnam War. Now as he battles stage 4 kidney cancer, Lynn does everything from help him bathe and dress to cooking meals and more.

"I am fortunate to have training for this, as I am a CNA [certified nursing assistant] doing home health care…. I often feel overwhelmed, and often wonder how people with no training cope with this."

To Britnee, Judy, Lynn and all the incredible family caregivers who help our veterans — thank you from the bottom of my heart. AARP is fighting every day in states across the country to bring more support to you and all family caregivers. Here are some of the ways:

The Caregiver Advise, Record, Enable (CARE) Act, to support family caregivers when their loved one goes into the hospital and to provide instruction on medical tasks they will need to perform once their loved one returns home
Workplace flexibility, so family caregivers don't have to worry about losing pay — or their jobs — when they need to take time off to care for a loved one
Respite care, to give family caregivers a much-needed break
Cutting through red tape to give nurses more authority to heal
Making sure caregivers have access to the right resources in the community, such as home care and adult day care
Helping family caregivers navigate financial challenges by making sure power of attorney and adult guardianship laws are consistent and honored from state to state
If you're a family caregiver, you're not alone.

---

Elaine Ryan is the vice president of state advocacy and strategy integration (SASI) for AARP. She leads a team of dedicated legislative staff members who work with AARP state offices to advance advocacy with governors and state legislators, helping people 50-plus attain and maintain their health and financial security.

Follow Elaine on Twitter: @RoamTheDomes

Also of Interest

See the AARP home page for deals, savings tips, trivia and more.