Doctors Who Make House Calls - and More!
By Amy Goyer , October 25, 2011 11:46 AM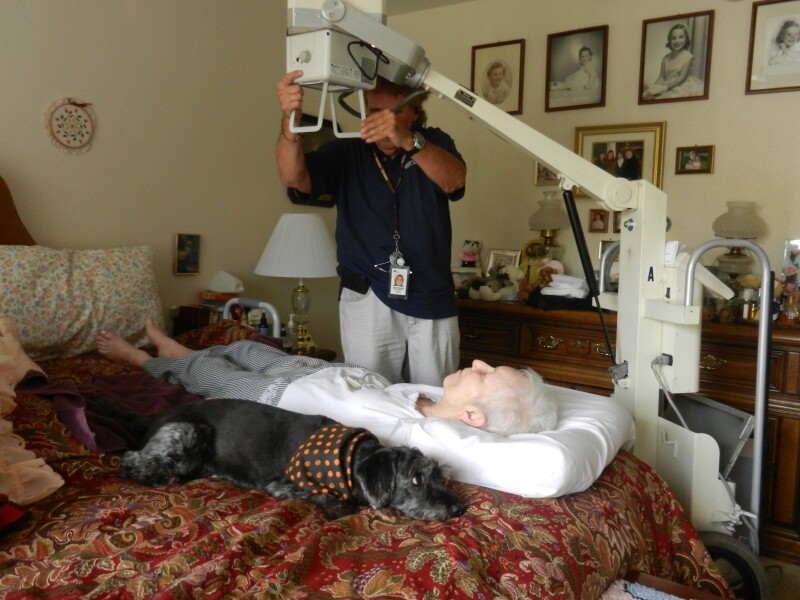 When Mom came home after four months in hospitals and a skilled nursing facility, she was able to use a walker to go short distances. But the idea of getting to all of her doctors' appointments seemed overwhelming. Visiting the doctor would take at least half a day: getting ready to go, making her way to the car, riding there, getting out of the car, waiting in the doctor's office, and then making the return trip and recovering from it all. The very thought of it all was exhausting.
On top of all that, mom was fighting C Diff, which causes terrible diarrhea. So frequent trips to the bathroom made doctors' appointments even more complicated. When I expressed my concern to mom's home health supervisor, she offered to call Mobile Doctors and have someone come see her at home. I was stunned.
"You mean there are still doctors who make house calls?" I asked in disbelief. Indeed there are!
When I told Mom about this, she visibly relaxed upon learning the news. The very next day, the kind and experienced doctor, along with his assistant and a medical student, arrived at our home. Wow. It was so efficient for everyone involved - imagine such a thing in the health care system!
But wait....there's more!
Next, the mobile doctor offered to set up a carotid artery ultrasound test for Mom - right in her own home. At the time, I was out of town on business so helped arrange this all by phone. By the time I returned from my trip, a technician had already been at my parents' apartment and completed the ultrasound - with Mom lying comfortably on her bed! "Push-pull-click-click and it was done," my Dad related in utter amazement. Half an hour as opposed to half a day. Not bad.
It gets better.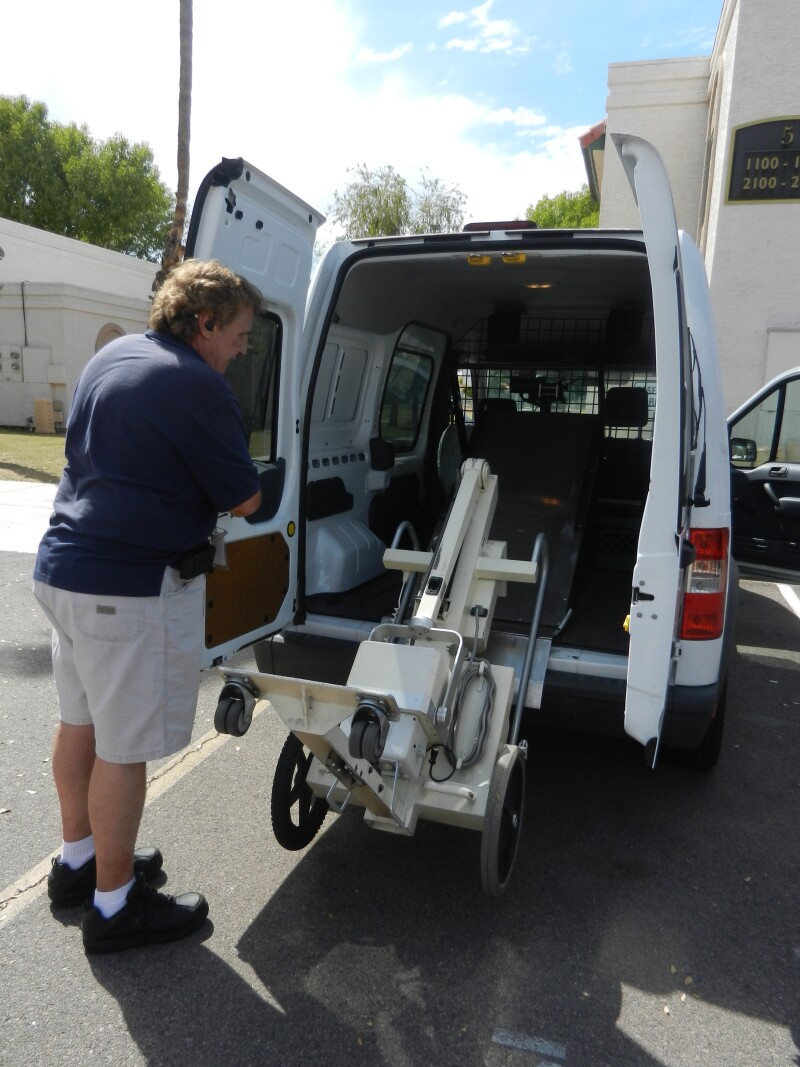 As Mom was getting stronger, she still had terrible pain in her right hip, knee and ankle. She had a fall, and the mobile doc was summoned. He wanted to make sure there was nothing fractured, so he ordered x-rays of all 3 joints. You guessed it: An x-ray technician drove up in a van and wheeled the x-ray machine in, taking all the required x-rays with Mom enjoying the comfort of her own bed. Our dog Jackson even got into the act - supervising the whole process.
Mom has also received good quality nursing care, specialized wound care, physical therapy, occupational therapy and speech therapy at home.
Mom still has to make the trek for occasional doctor visits for things the mobile docs can't do: She had to go for an MRI at a diagnostic imaging facility, and also had to make a trip to the doctor's office when her stitches came loose. But the mobile docs have sure made Mom's recovery and treatments easier. They all seem to really enjoy their work too - pleasantly meeting the family and Jackson. I get the feeling that they feel more of a connection with their patients when they see them as individuals in their own homes.
I've since learned that these doctors who make housecalls are available in many cities. So the next time your aging parents are ill or need testing, be sure to check around for in-home services . You can ask a home health agency, doctor's office, social worker or other care provider for referrals, or contact your local Area Agency on Aging through the Eldercare Locator service .
These services were much less arduous for my Mom and sure made my life as a caregiver easier too. Who knew?!
Photo Credit: Amy Goyer