Dreaming of an AIDS-Free Generation
By Guest Blogger , November 21, 2013 12:50 PM
By John Hennessy
How many people remember handwritten personal address books? Before computer programs and social media helped us organize contacts and dates, we kept our "little black books" current with friends' and family addresses, birthdays and anniversaries.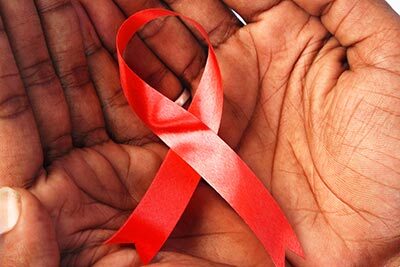 I still have mine. I hang on to it for a very personal reason. It is long out of date, with fading ink entries, but I keep it as a record. You see, in the 1980s I began to draw a line through the name of friends who died of AIDS.
Back then they didn't have the HIV treatments that are available today. In the '80s, a diagnosis was almost certain to mean an early and probably painful death. Whether you were in your 20s, 30s or 40s, HIV was a dreaded disease that left very little chance of survival. It seemed like every month or two I would be drawing a line through another friend's name.
The first official World AIDS Day was Dec. 1, 1988. Twenty-five years later, the theme for World AIDS Day is Shared Responsibility: Strengthening Results for an AIDS-Free Generation.
Who would have guessed that the majority of people living with HIV/AIDS in the United States will soon be age 50 or older? Who would have guessed that new infections are actually on the rise among older people?
Each year on Dec. 1, I take out that old address book and read through the crossed-off entries and think about my friends who are now long gone. Each year I privately renew my pledge to live my best life as a tribute to those young people who did not have the same opportunity. Each year on Dec. 1, I wonder what the world would look like if we hadn't lost a whole generation of talented, creative, strong, passionate people.
I hope for the day when a generation of people will read about HIV and AIDS and know that those of us who went before them did our best to rid the whole world of this disease.
I'll keep my address book handy to make sure that those friends of mine are remembered.
John Hennessy is the associate director for advocacy of AARP Maine.
Photo: Stockbyte/Getty Images