"Eat Right, Your Way, Every Day"
It's said that March comes in like a lion and goes out like a lamb, signaling the start of Spring. There are many celebrations this month, from Easter to Saint Patrick's Day, from Texas Independence Day to Save a Spider Day (no, I'm not kidding). But it is also known as National Nutrition Month®! After spending half of February devouring chocolate, it's time to get back into shape and start eating right.
Since 1980, the Academy of Nutrition has pursued a month-long event dedicated to eating healthy; after generating public interest since its initiation in 1973, where nutrition was only celebrated for a week. This year's theme, "Eat Right, Your Way, Every Day" emphasizes the importance of individual food choices and preferences.
This means you can still enjoy all your favorite foods, as long as you pay attention to how you cook, how much of "this and that" you're really using, and the proper portions of food that should be on your plate. It's well known how strong the link to Latinos and diabetes is and with a little healthy cooking and exercise we can all help prevent diabetes in our own lives. Here are just a few noted truths:

It is estimated that in the United States, 25.8 million people or 7.1% of the total population has diabetes; when you look at diabetes among Hispanics that number jumps to 11.8% of the over 20 years of age category.
Diabetes tends to strike Hispanics at younger ages than the non-Hispanic white population. Among adults aged 18 to 44 years, 3.2% of Hispanics had been diagnosed with diabetes compared to 1.3% of non-Hispanic whites in that age group.
Diabetes rates more than doubled for obese Hispanics. Among those with a body mass index (BMI) of 25 or less, 7% reported they had diabetes while 15.3% of those with a BMI of 30 or more had diabetes. BMI is the ratio of height to weight.(Source: Center for Disease Control and Prevention: Prevalence of Diabetes among Hispanics in Size U.S. Locations)
It's time that we gain full control of our health and our future by following a few simple steps that include regular exercise and paying attention to how we prepare our meals. As this year marks the 40 th anniversary of National Nutrition Month®, Tuesday March 26 th marks the American Diabetes Association® [ADA] Alert Day®. Alert Day® offers the Diabetes Risk Test to find out if you are at risk for developing Type 2 Diabetes. This may be a one-day event, but the test is offered year round. It asks you some simple questions about age, weight, family history, and other potential health factors; you can also pick up some preventative tips and talk with their healthcare provider.
(Source: American Diabetes Association®, American Diabetes Association® Alert Day®)
Now back to the important stuff, food! As you know, Latin food is all about the flavor, and AARP offers some great healthy recipes. Denisse Oller knows all the goods, so be sure to check out her recipes as well; you can find a great video of what she is cooking up here.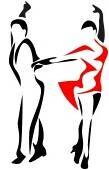 And equally as important as diet, is exercise, so don't forget to include that in your daily regimen. But, let's be honest, nobody really likes going to the gym, but you can still maintain daily exercise without pounding the treadmill or the stair master. These days, people love their TRX and P90x, but why not have a little more fun with it and stay true to your roots? Get your Latin groove on while working it to some salsa beats, merengue, tejano, and other Latin music. Or take a Zumba class which can help you burn up to 500 calories in an hour. The important thing is you exercise, and more importantly you want to avoid getting injured while exercising.
March your way into a healthier lifestyle, and challenge yourself to start making healthy choices, not just for this month but year round. For more information about getting tested for diabetes and tips to help prevention, check out the American Diabetes Association website, or call 1-800-DIABETES (800-342-2383).