Family Caregivers Shouldn't Have to Go It Alone
By Elaine Ryan, July 13, 2015 12:31 PM
When State Representative Elaine Harvey's mother-in-law moved in with her she was also raising a two-year-old, four-year-old, seven-year-old, nine-year-old, and had little help from the outside. One day a week a public health nurse came to help bathe her mother-in-law, and that was it. "Essentially we were on our own," she says.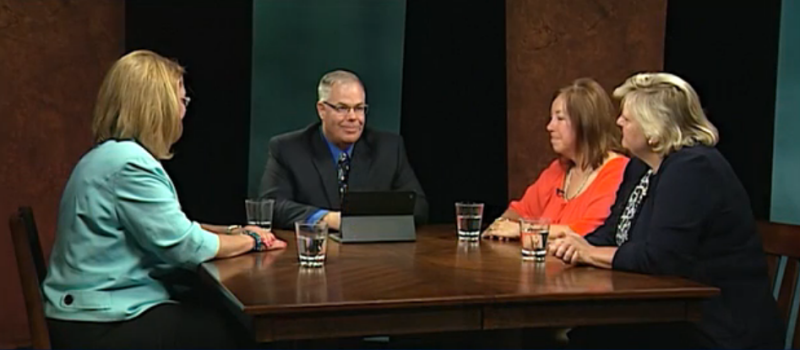 Family caregivers shouldn't have to do it alone. Today as a legislator, Rep. Harvey tries to "increase and encourage support" for family caregivers so they can have the support she didn't.

Last month I had the opportunity to sit on a PBS Panel with Rep. Harvey in Wyoming – her home state. We discussed some of the great ways her state supports family caregivers and the work that still needs to be done.

One of the ways Wyoming recently helped family caregivers is by increasing the support provided at home and in the community through the Wyoming Home Services program. This program provides critical support to help older Wyoming residents live at home – where they want to be –and the family caregivers who they depend on by providing:



Respite care to give family caregivers a hard-earned break
Personal assistance like help bathing, dressing, eating, and more
Help preparing meals, shopping, managing finances, or housework
And more!


This type of help at home not only provides critical support for family caregivers and their loved ones, it makes fiscal sense. As Representative Harvey said, "From a public policy standpoint it's certainly a lot less expensive." In fact, home care is a one third less expensive than the cost of institutional care, like a nursing home – paid for by Medicaid.

Fighting across the states

That's why AARP is fighting in states across the country for increases to this critical support and against budget cuts that could put it at risk. While states like Wyoming and New York have increased their support for care provided at home and in the community, it's at risk in many. Right now we're fighting in Alabama, to make sure the key services that help seniors remain at home are available, accessible and affordable.

If you are a family caregiver, you're not alone.

Elaine Ryan is the vice president of State Advocacy and Strategy Integration (SASI) for AARP. She leads a team of dedicated legislative staff members who work with AARP state offices to advance advocacy with governors and state legislators, helping people 50-plus attain and maintain their health and financial security.

Follow Elaine on Twitter: @RoamTheDomes