Feeding Jackson
By Amy Goyer , May 12, 2011 10:01 AM
My Dad has always had a way with animals. When he was a kid, he always wanted a dog but his mother worked and wouldn't allow it. When he and Mom married, they brought their first dog into the family, and ever since then we've almost always had at least one four-legged family member...including dogs, cats, horses, cows - oh and the chickens. Dad could hold those Banty chickens in his arms and pet them like cats.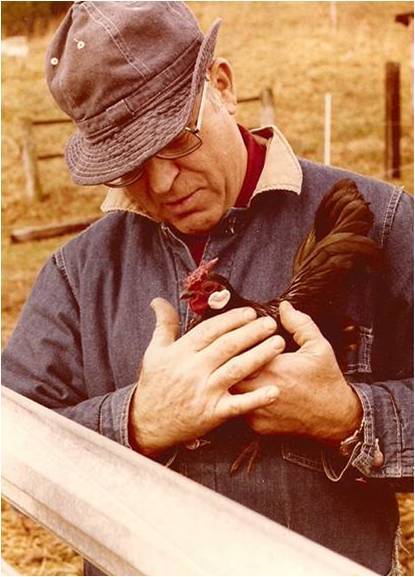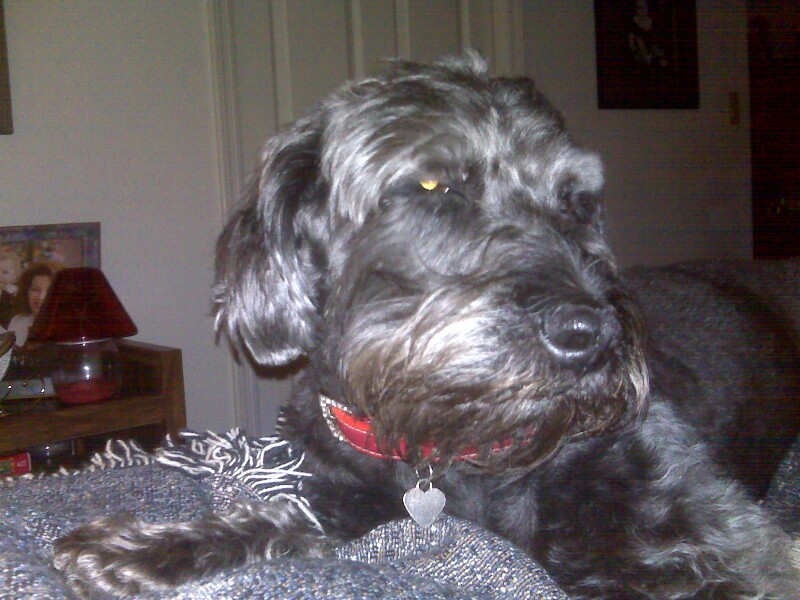 I found Jackson, a "Schnoodle," online from a dog rescue organization about 2 ½ years ago. My parents had been dogless for almost two months, and I had been searching for the perfect dog for their stage in life. We made a list of all the traits the perfect dog would have. And I found him. Dad enthusiastically tells the story of the day Jackson arrived at their house and the way the little guy ran and jumped into his lap. "And he's stayed by my side ever since," he likes to say.
Jackson takes his job as Mom and Dad's protector quite seriously...and the feeling is mutual. Taking care of Jackson is one of my Dad's top priorities. They take each other for a daily walk; Jackson accompanies my parents to dinner every evening and waits outside the dining room on Mom's wheelchair; Dad doles out doggie biscuits and ardently plays tug-o-war. They even let Jackson sleep on their bed at night - a singular distinction among their pets over the years. They are best buds.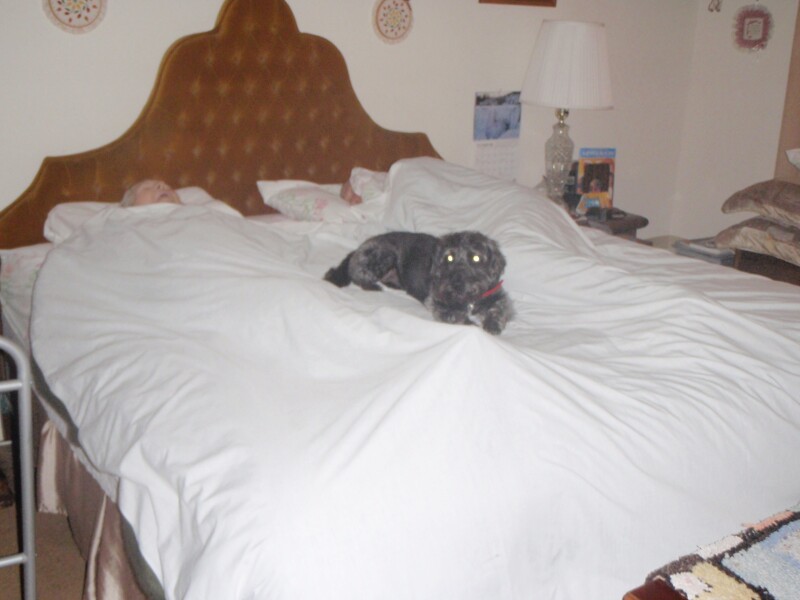 Feeding Jackson has been a particular source of pride for Dad. Jazzing up the ordinary dry dog food has
been a great pleasure, including adding a bit of something special each time - perhaps some canned food, meat scraps or gravy...and always a bit of honey. The ritual continues with Jackson sitting patiently while Dad puts the dish on the floor and then diving in only when Dad says, "OK."
As Dad's dementia slowly progresses, I have known that one thing I don't have to worry about is Jackson. Dad's been on top of it. But today, as I sat in the salon chair in Washington, DC (bedecked with black cape and silver foils all over my head,) I listened to a laughing voicemail from one of our back-up caregivers in Phoenix. I felt tears streaming down my face - much to the alarm of my stylist.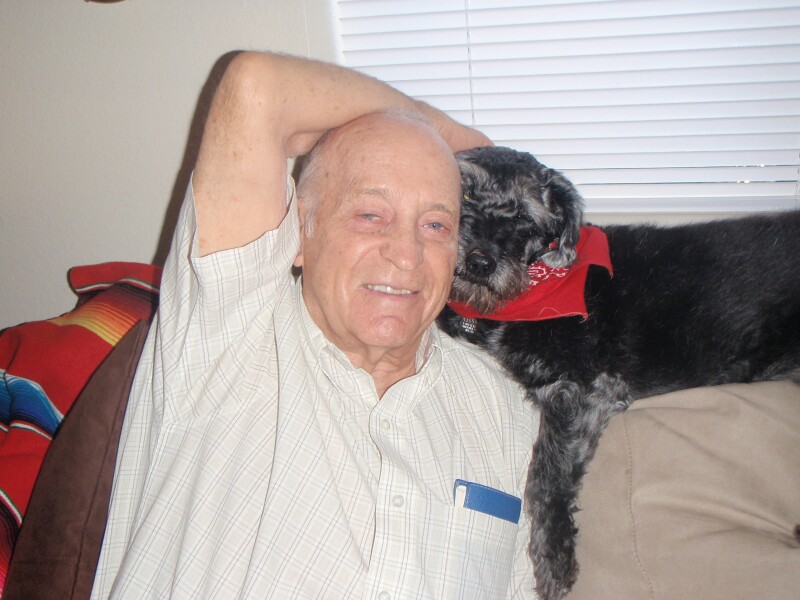 The caregiver had asked Dad if he had fed Jackson, but he couldn't remember for sure. He thought so, but...when she looked in the kitchen she found the empty dish on the floor, and the red plaid dog bone-shaped biscuit tin on the floor with the lid off. I guess Dad wanted to feed Jackson, but just couldn't quite put the pieces of the task together. So he did the only thing he could think of.
I know the caregiver was trying to see the humor in the situation - one has to do that sometimes to survive the painful aspects of caregiving and loss. But this time her laughter added insult to injury. This incident cut me to the core. It marked a new phase in our journey.
If Dad can't consistently feed Jackson, then I'll need to make sure that I do - or arrange for someone else to do so. And that means more help which translates to higher costs, more complicated coordination of services - and my mind spiraled from there.
On the surface, getting help to feed Jackson isn't such a big deal. It can be done, and taking care of Mom and Dad is my top priority. But it was t he bigger question looming over me that brought me to tears in a public place: if this task - one that Dad is most dedicated to and has enjoyed so - is too much for him...what will go next?