Fending Off Online Fraud
By Guest Blogger , March 19, 2014 04:19 PM
Eric Schneidewind, AARP Board Member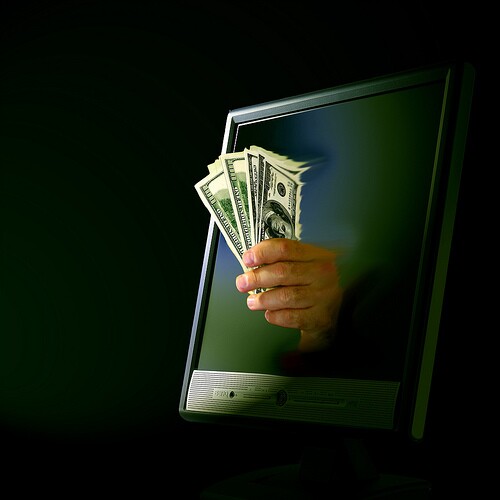 There is no question about it: Online scams are growing in number and complexity. I've seen them in my email account. I've read about them in AARP publications. And I've heard about them through the work of fraud fighters in my state, Michigan. Some of them are truly disturbing.
One in particular struck close to home, though it didn't happen to me, fortunately. You hear about people being emailed and told that a loved one is gravely ill or imprisoned in a foreign country, and then asked for a large sum of money to deal with the situation. I have a son who was in the Peace Corps in Mozambique. As a parent, if I had been contacted in a similar manner about my son in a rural African village, I might have been tempted to send the money. It's an emotionally agonizing feeling not to know with any certainty whether the life of your child is at risk - an impossible dilemma.
>> Sign up for the AARP Money newsletter
When I took office as Michigan state president about eight years ago, people there were just beginning to talk about online fraud. Every year since, the problem has exploded. And as a lawyer in private practice, I noticed more frequent attempts to defraud me online.
The first was the so-called " Nigerian scam" in which somebody claims in an email that they need your help securing millions of dollars (of dubious origin) and asks for your bank account to transfer the money. Other scams included email from "services" claiming to have billing receipts for me or alerting me to credit cards that have been tampered with.
Our AARP members in Michigan began to get bombarded with these kinds of online scams, so I certainly sympathized with what they were going through.
From my perspective, there are two things AARP can do to empower people to protect themselves. First, we can educate members through the Bulletin, AARP The Magazine and all of our communications properties. Personal stories that describe what can happen when we're victimized by online scams and advise on what not to do are very effective in this regard.
Second, we can continue to build state-level Fraud Watch programs that connect members to fraud prevention resources, and train them to coach friends, family members and neighbors on how to avoid online fraud. This way, we can work together to spot the scam before it happens. AARP can strengthen member capacity to identify and report on these kinds of activities.
Together with advocating for stronger anti-fraud policies at the local and national levels, these seem to be useful ways that AARP can build a culture of prevention.
I will note that the new research hits home, as I lost my wife to cancer not long ago. I recall friends and advisers telling me, "Do not make important decisions for a while, because you're not going to be thinking clearly." And looking back, I think this is good advice generally, and in connection to online fraud.
I think people are prepared to hear straight talk about this. If you've lost a job, lost a loved one or been diagnosed with a serious illness, it's important to be aware that you can be vulnerable and that it is a bad time to make decisions. So getting this research out to members is a good thing for AARP to be doing.
People are reaching retirement age with fewer assets than ever, partly through circumstances beyond their control like the recession, declining investment return and declining property values. It is the worst possible time for people to be losing their retirement assets to online fraud. But it is the best possible time for AARP to empower people with information so they can protect their resources.
Join me on the AARP Live TV show on March 20 at 10 p.m. ET/9 p.m. CT and learn the 15 behaviors and life experiences that may put you at risk for online fraud. Join the conversation by calling 877-731-6733 toll-free, sending a tweet to @aarplive or using #aarplive. I hope you'll join us.
>> Get discounts on financial services with your AARP Member Advantages.
Also of Interest

See the AARP home page for deals, savings tips, trivia and more