New Tech Tools Promise to Make Caregiving Easier
By Sally Abrahms , March 19, 2014 05:44 PM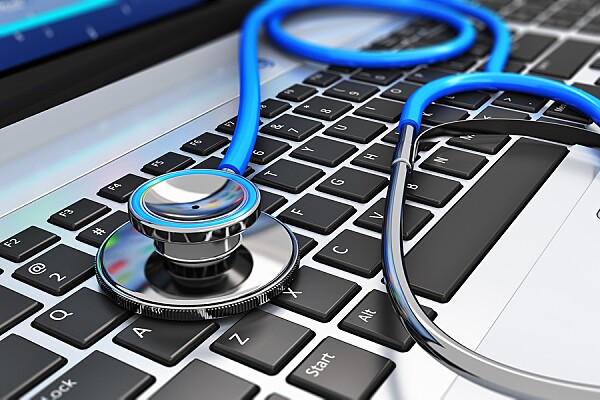 Make room in your life for technology, family caregivers. That was a recurring theme at the American Society on Aging (ASA) annual conference that ended this past Saturday. And it was seconded heartily at the Boomer Summit, a daylong event held during ASA for entrepreneurs, businesses and organizations that market to boomers and older adults. At the Boomer Summit, 85 out of the 300 companies there focused on caregivers.
Thousands listened to ASA panels and presentations not only on technology available today or in the near future, but why connected health and wellness devices will be so important for caregivers. Consider: The number of professional and family caregivers is dwindling; technology can mitigate costs while allowing people to stay active and live independently longer; 80 percent of older adults have a chronic condition; and the number of care recipients is swelling - remember, the oldest boomers are turning 68 this year.
>> Sign up for the AARP Health Newsletter
That means we'll increasingly see more than one generation with major needs. "Two generations are at immediate risk - baby boomers and their aging parents - and Gen X is not far behind," said Deb Citrin, senior director of strategy and business development at Philips Healthcare. "How we manage as a society to help aging populations live in dignity and health, with appropriate support from technology, will make or break our reputation as a nation of technical innovation, individual opportunity and growth, and support for diversity amongst our citizens."
At another session, Gail Hunt, president and CEO of the National Alliance for Families, told participants that "the entrepreneurial community has finally woken up to the aging demographic opportunity."
Here are some other observations from the conference:
Technology is making it possible for caregivers to play a significant role monitoring their loved one's medical conditions. In some cases, they will be reading the data and deciding whether to notify professionals. Take, for example, a smart diaper being introduced next year that analyzes the urine of the user. It will check hydration levels and can help spot a urinary tract infection, common in older adults. A sensor that has what are called reagents (chemicals used to create a reaction with a substance) is attached to the front of the diaper. These reagents react with urine and test for various health issues. A caregiver scans the code on the front of the diaper with a smartphone, receiving data in less than 10 seconds. If the diaper indicates a health problem, the caregiver is alerted. The diaper also monitors urine concentrations and will send an alert if the urine appears too concentrated over time - that's especially useful for older adults who may simply forget to drink enough and become dehydrated. It takes only one smart diaper a day to collect data.
The telehealth possibilities are enormous. One example: software for health care professionals that allows them to see from a remote location whether their rehab patients are doing their exercises correctly. Another is

a

special spoon to balance tremors

, designed to help those with essential tremor and Parkinson's disease eat independently. Sensors in the handle detect the tremor, then the spoon steadies the user's hand.
>> Get travel discounts with your AARP Member Advantages.
AARP was often part of the tech conversation at both conferences, with good reason. On May 9, at the Life@50+ event in Boston, AARP will hold its third Health Innovation@50+ LivePitch geared to the health-technology sector. Since the competition began, 400 start-up companies, 25 percent to 30 percent of which focus on caregiving, have applied to pitch their products or services for the 50-plus demographic. This year, 193 start-ups have applied; of those, judges choose 15 that will compete; the audience, including AARP members, will vote on the spot.
For more aging in place technology for caregivers, read my piece in this month's AARP Bulletin.
Sally Abrahms writes about caregiving, housing and age 50-plus work. Follow her on Twitter!
Also of Interest

See the AARP home page for deals, savings tips, trivia and more