Family Photos Are the Real Holiday Crowd Pleaser
By Patti Shea , November 21, 2012 09:50 AM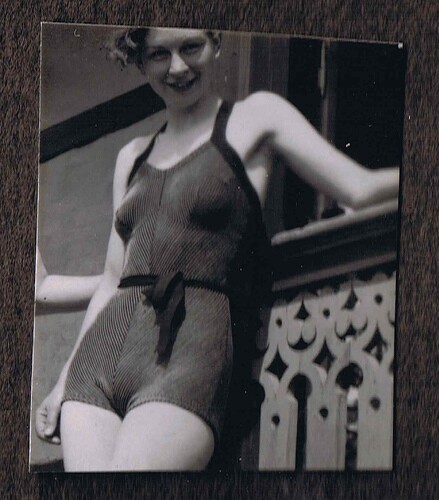 This is first in a series of guest blogs from professional genealogists Matthew and April Helm.
If you're tired of the same old Thanksgiving, Hanukkah or Christmas gathering routine - a large meal followed by cleanup then football - perhaps introducing family history into your celebration is a perfect answer to spice up things a bit.
Breaking out those old photo albums and boxes is a surefire way to get everyone interested in talking about the family and here's how to get started:

Find your photo albums and look for pictures of past holiday celebrations. Ask your family what they remember about that day, be sure to share your memories. Keep in mind everyone has their own perspective, so it will be fun to hear various memories of the same event. It's important to make sure you include the grandchildren in the storytelling and explain who the people are in the photos. They will have fun looking at the way everyone was dressed or the silly things happening in the pictures. And, we bet you'll be surprised how much of the stories they'll remember after listening to older family members talk.
Maybe you're savvy with technology and want to take a more subtle approach? You can use a scanner to digitize some of the old family celebrations and load them onto a digital photo frame. One idea is to place the frame in a prominent place, perhaps on the dining table, and wait for the conversation to begin. You can normally find digital photo frames at a low cost in any store that sells electronic gadgets.

If you have a photo scanner or know someone who can bring one along, have family members bring their favorite family photos. After the meal, scan the various photos, have everyone talk about why it is their favorite picture. Burn a CD of the photos for everyone to take home. By doing so, you not only get digital copies of photos you might not have seen before, you also produce a legacy for everyone who attended your celebration.
No matter which activity you choose, be sure to have a pad of paper, iPad or some other way to take notes about the stories that are being told. You'll learn a lot through these conversations and might not be able to remember them all by the end of the day. Use these notes to create captions on the newly scanned photos or even some of the photos you had but didn't know what they were!
Tell us your family traditions when sharing old photographs in the comment section below.
Matthew and April Helm are the authors of AARP Genealogy Online: Tech to Connect.
Photos by Lars Ploughmann via CreativeCommons.org