Goodbye Ageism! Shifting an Old Stereotype
By Sally Abrahms , February 12, 2014 02:24 PM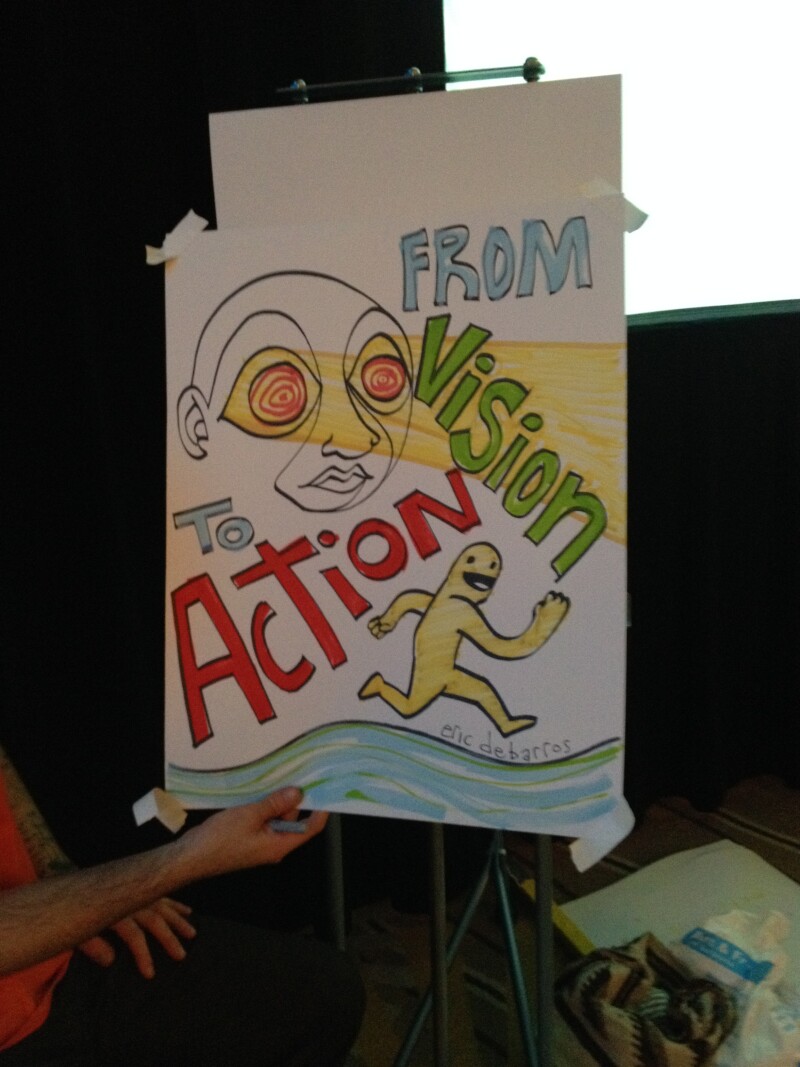 I'm positive: You couldn't pick a better place to have an International Conference on Positive Aging this week (or any week). It isn't just because it's in Florida, but also because it's specifically in Sarasota County, which happens to have the highest percentage of people age 85-plus in the nation.
The event's host, the Sarasota non-profit foundation Institute for the Ages, recruits and engages older people and organizations to conduct research on aging issues, connecting companies with their target audience, Sarasota residents who are aged 50-plus. That might mean trying out new aging-in-place technology in their homes and giving feedback to refine the product. The Institute also brings together universities, non-profits and businesses to collaborate, problem-solve and brainstorm.
At the conference, there was a lot of connecting: mental health therapists, academics, interested citizens, thought leaders, companies catering to an older population, and experts in work and retirement, housing and technology. They shared their innovative programs and personal stories and discussed ways to advance the positive aging movement.
>> Sign up for the AARP Health Newsletter
Don't know about this movement? In a nutshell, it's about turning the doom and gloom attitude about aging (as in diminishment, loss, and decline) into a rich and meaningful stage of life (growth, new beginnings, feeling valued and contributing to society). "Goodbye ageism"" is the group's mantra as is "purpose, purpose, purpose."
There were also a few sessions on caregiving-that is, strategies and programs to make it easier for both the caregiver and their loved one. "Caregivers need help," says Institute President and CEO Tom Esselman. "Lots of researchers and innovators are trying to come up with solutions, but most of these researchers lack effective ways to learn what these needs are. The Institute is trying to better pinpoint these needs."
Here are three caregiving conference takeaways:



Caregiving couples often don't have a marriage made in heaven. Staff from the area's Senior Friendship Centers spoke of the challenges of caring for a chronically ill spouse (for starters, a shift in roles, loss and more loss, change, lack of personal time as well as intimacy and poor communication). Two local Friendship Centers, in Venice and Sarasota, have an enviable Caregiver Resource Center. Caregivers, family members or friends can walk into the Centers, or call, to discuss their situation. They're told about community resources and how to access them, and, if they're interested, receive caregiving advice and educational and emotional support. The Florida Centers also offer courses for caregivers. Wouldn't it be wonderful if every community had a resource center? (In the meantime, check out AARP's virtual resource center.)

Spirituality can be important for caregivers. (In New Age speak, it's appreciating the essence of the loved one, regardless of the circumstances.) Presenters also encouraged caregivers to find ways to stay emotionally connected with their aging parent or partner. One strategy that social worker Nancy Kriseman of Atlanta, Georgia, recommends is to live in the present-the right now, rather than what was or what will be. Mindful meditation (a combination of breathing and staying focused on the moment) is one way to do this. (Kriseman just authored The Mindful Caregiver: Finding Ease in the Caregiving Journey.)

Grief Cafes can be cathartic. Similar to the concept of Death Cafes (for a refresher on the concept, read my blog), they're a place where people talk about their grief (i.e. an abusive father they took care of, the traumatic or sudden loss of a parent, spouse or adult child). "Most people don't know how to 'do' grief," says As Grace Terry, a Tampa, Florida, social worker who holds 10 Grief Café get-togethers a month. "It is emotionally charged and we're taught to avoid it." Replicating the idea nationally could make mourning and moving on easier, she says.
Caregivers, what are your couples challenges? Have you tried mindful meditation? Would you ever go to a Grief Café? I positively want to hear!
Graphic recording by Eric Debarros, photo by Sally Abrahms
Sally Abrahms writes about caregiving and housing. Follow her on Facebook and Twitter.
>> Get travel discounts with your AARP Member Advantages.
Also of Interest

See the AARP home page for deals, savings tips, trivia and more